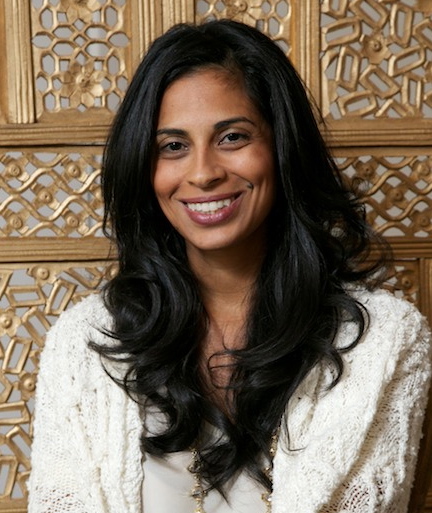 Women are notoriously underrepresented in tech, but there's now a firm specifically focused on bringing their businesses to life.
Female Founders Fund—known as F Cubed—provides capital as well as a network of experienced investors and fellow female entrepreneurs to women who founded startups related to e-commerce, media, web-enabled services, advertising and other platforms.
"The unifying factor is great female leaders who are solving problems," Anu Duggal, the founder of F Cubed, told the Observer.
Ms. Duggal, 35, has been in their shoes. After graduating from the London Business School, she co-founded Exclusively.in, an Indian e-commerce company that raised $20 million in funding and sold shortly after. Through her journeys as a serial entrepreneur, she has met a lot of women who had trouble getting access to capital. She also noticed that few (if any) major exits in the past 20 years have been led by women.
"It was interesting to me, and when you look at the facts of VC money going to women, it's very slim, and part of it is that, as a VC, you look for patterns," she said. "In the past, it's been a certain type of individual [young white males] that builds great companies. But I see a change and I wanted to tap into that."
After having almost 700 meetings, Ms. Duggal closed with $5.85 million in committed capital for F Cubed last December. On her team are 70 investors including executives from Facebook, Google, Netflix and Amazon; founders of companies like Gilt, Birchbox, Care.com and Stichfix; as well as well-respected investors from funds such as First Round Capital, Rothenburg Ventures, General Atlantic and Foundry Group.
"I wanted an investor base that could add a lot of value to the entrepreneurs," Ms. Duggal said.
Female Founders Fund already has 15 companies in its portfolio including Minibar, Eloquii, The Dating Ring, Loverly, Campus Job and Crickets Circle.
Ms. Duggal is very hands-on with the companies, especially in between their seed and A rounds of funding. She said that 25 to 30 percent of her day is dedicated to portfolio work, and it seems her support as well as the support from the other entrepreneurs is an even bigger deal than the money for some of the involved founders. One recently told Ms. Duggal she would actually pay to be a part of this network.
"Being able to build this infrastructure—platform, whatever you want to call it—that allows me to bring together a group of really smart women building great companies and see what comes out of it naturally, I think is really powerful," she said.