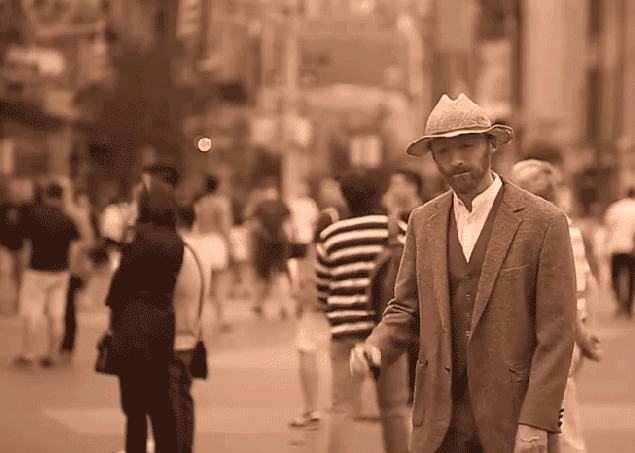 About five years and one decision to grow a beard later, New York-based actor Robert Reynolds noticed that more and more people were telling him he looked just like world famous Dutch artist Vincent Van Gogh. Fast-forward to today, and a coincidental likeness to the art historical figure has garnered Mr. Reynolds viral Internet fame and a brand new YouTube web series called The Van Gogh Show.
In May, a Redditor snapped a picture of Mr. Reynolds on the G train, put together a side-by-side photoshopped comparison with one of Van Gogh's 1887 self-portraits, and posted it to the site with the caption: "So I ran into Vincent van Gogh today…."  By four days later, it had been viewed two million times.
So, what was a Van Gogh doppelganger to do? In June, the actor teamed with filmmaker friends and conjured up The Van Gogh Show. The concept: follow Vincent Van Gogh as he navigates present-day New York City. The show's first two episodes aired June 9 on YouTube, and there's plenty more to come.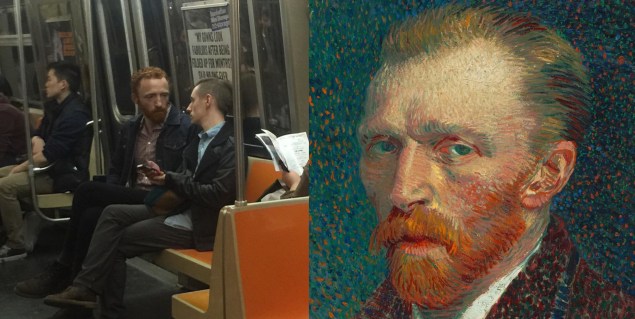 The first episode of the show had 11,000 YouTube views within the first 48 hours, and both episodes shared close to 14,000 views total after one week. (Each episode is about one minute long.)Van Gogh Show writer and director Caitlin Davis told the Observer the team wanted to create "tiny Twitter bite-size sketches," in order to optimize sharing and watchability for online audiences.
Episode one is a nod to the birth of the series. Van Gogh is blissfully rides the subway, when a straphanger leans over and tells him he looks like Modern Family actor Jesse Tyler Ferguson. A subway rider snaps a picture, and a montage of news outlets reposting the image flashes across the screen.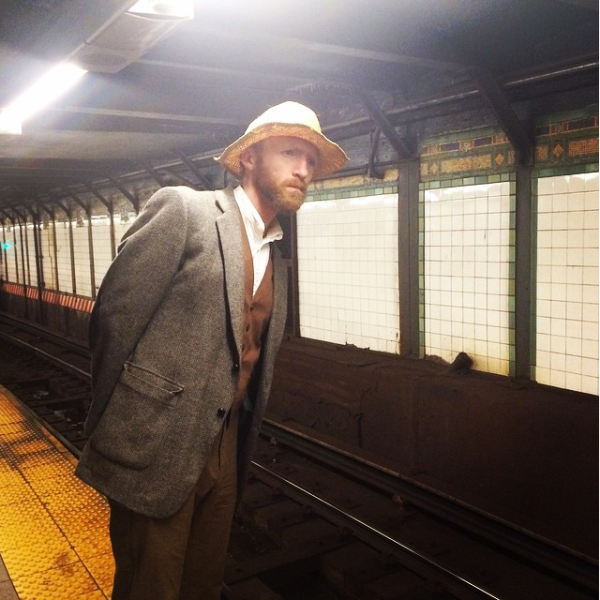 The second episode is a blend of art history jokes and humor-filled storytelling. Titled, "Van Gogh Tosses a Salad," we find the painter preparing a feast of greenery to quirky music. But, as the artist dances and chops lettuce and onions, an emoji-filled text pops up on his phone from "Paul G." (the artist's real life friend and inspiration, French impressionist painter Paul Gauguin) that reads "C u soon!." Now in a rush for his impending guest, the artist chops a bit faster, and—Whoops! The clip ends with an open-ended take on what really happened to Van Gogh's ear.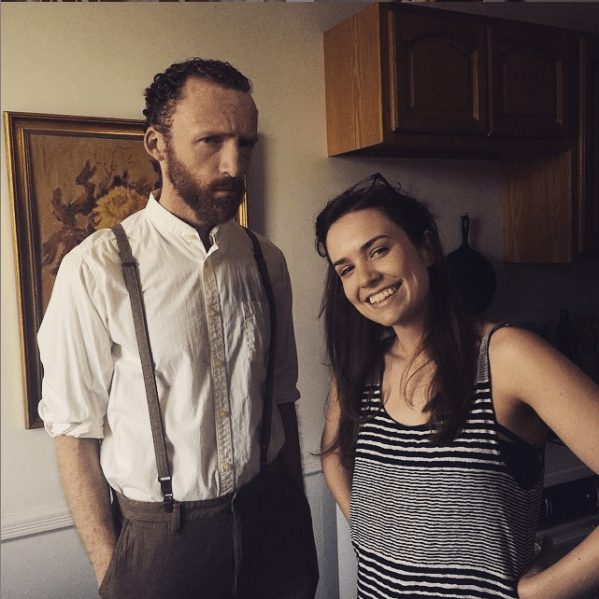 The creators plan to include cameos by other famous artists in future episodes, including a possible appearance by Frida Kahlo. "We want to make the jokes broad enough so that everyone can get it, but also be specific enough that there is something in there for the art buffs," said Ms. Davis.
Other themes they would like to explore include how Van Gogh might have reacted to social media if he were alive today. "We're really interested in the way van Gogh would interact with technology. Does the self portrait become a selfie? How would he interact with Twitter or Instagram? Tinder?" Ms. Davis told us.
A sneak of what's next can be found on the show's Instagram account  which includes behind the scenes shots of the making of the show, mashups of "Starry Night" and the New York City skyline, and a glimpse at Van Gogh's daily routine grabbing a coffee at Starbucks.
"I feel like it was a great series of coincidences that happened to line up at the right time in the right ways" Mr. Reynolds told the Observer. "When I first moved to New York City, someone gave me the advice 'if you want work, make work.' If you make your own work, you're guaranteed to have it"
Episode 3 of The Van Gogh Show, titled "Van Gogh Shows His Age," airs on YouTube on June 16.