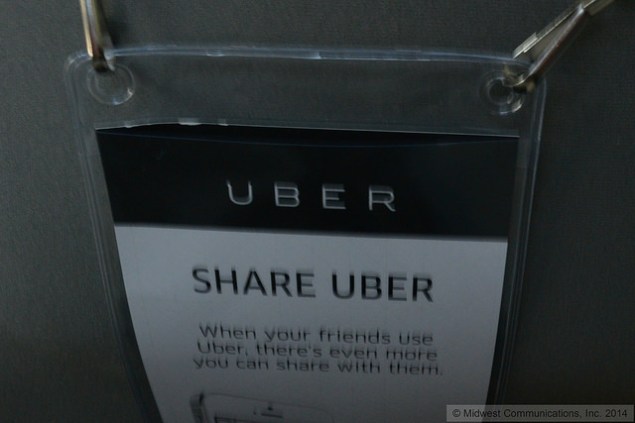 In an eerie repeat of 2000, everyone is talking about a tech bubble.
Two weeks ago, Snapchat CEO Evan Spiegel warned the audience at a re/code conference that the valuation bubble was real, and it would burst soon.
More recently, Inc. magazine published an interview this morning with veteran venture capitalist Kevin Kinsella, in which he says that Uber's $50 billion valuation, along with the elevated valuations of other tech companies, could burst the tech bubble yet again. Though he calls himself a fan of Uber, Mr. Kinsella worries that if even the slightest problem emerges within the company, investors will scurry.
'If there was a serious hiccup in Uber's valuation, since they're the lead unicorn–if they got a cold, I think the rest of the unicorns would get pneumonia," Mr. Kinsella told Inc.
The "unicorns" Mr. Kinsella refers to are private companies that are valued at more than $1 billion— the 110 companies on the list include Vice, Lyft and SurveyMonkey. Companies like Uber, whose valuations are more than $10 billion, are referred to as "decacorns"—this more select group of 11 companies includes Pinterest, Dropbox and Airbnb.
Mr. Kinsella compares these decacorns to banks that were considered "too big to fail" before the 2008 financial crisis. The only solution in his eyes is for Uber and its fellows to go public.
It's worth nothing that very few startups will get enough venture capital funding to become unicorns, never mind decacorns. Even if valuations do go down for the big guns, however, that doesn't mean that startups have reached a tipping point.
If Uber "hiccupped," the worst that could happen is that other boutique VC money would dry up. This would make it tougher for the one percent to start a business, but it wouldn't automatically spread to the general economy because most normal people aren't invested in these companies.
In fact, the only way the pattern would spread is if lots of companies went public fast and furious, as occurred during the dotcom boom. If the bubble burst in its current form, however, rich people would cry and then…nothing.
The more relevant point for the general population is that low interest rates are a very real by-product of the economy. As Vox explains, these days you need to accept a low rate of return if you want your financial assets to be sound—by that standard, the normal safe spaces are money losers.
By the same token, in a world of low interest rates, riskier ventures and asset classes like Uber look more appealing. Prices are being driven by fundamentals, same as always- it's just that these fundamentals have changed because money is bored.
If interest rates do rise and the economy stabilizes, no doubt Uber's valuation will drop as normal financial activity resumes. But for now, Uber's rise is not something consumers should be overly worried about—it's more a blip than a bubble.