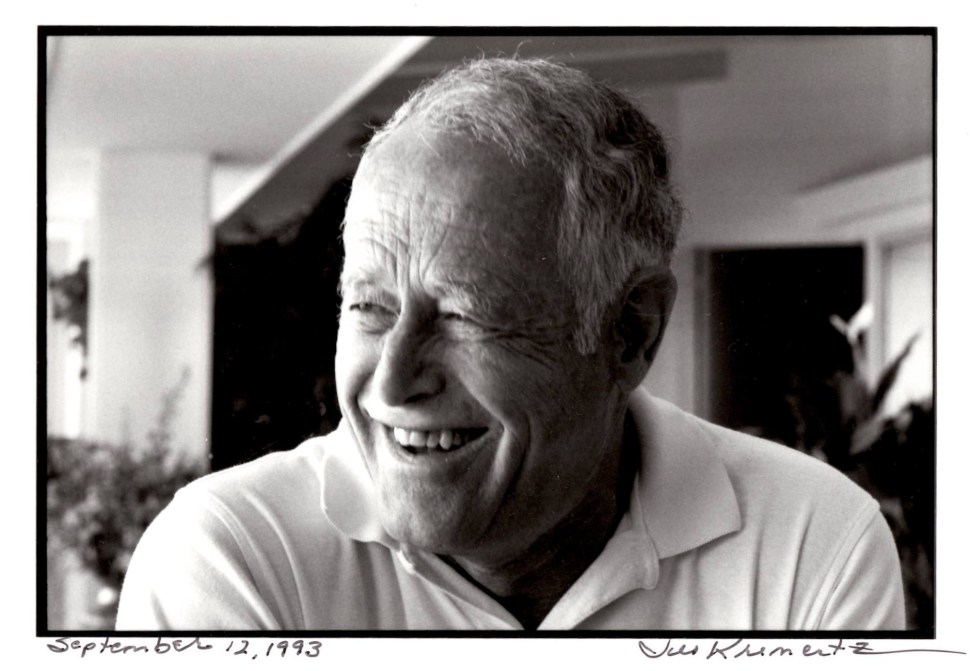 Back in the mid 1990s I had Talented Mr. Ripley-ed my way into an editorial position at the Paris Review, George Plimpton's vaunted literary magazine. I was a trained astrophysicist with absolutely no literary experience. I conned George into hiring me by claiming to possess the technological expertise necessary to teleport his magazine from the ice age of rotary phones and typewriters into the twenty-first century.
I, of course, knew nothing about the internet, but I had a plan. I hired somebody to do the work I claimed I would and I treated my time at the Review as an internship – hanging around George, the editors, and writers as much as I could – in the hopes that osmotically some of their wisdom and poetry would rub off on me. What George didn't know was that I secretly wanted to be a writer.
I was an easy enough imposter to sniff out. My first assignment was to edit and proof our Art of Poetry interview with Ted Hughes in which Mr. Hughes mentioned the Edmond Spencer poem, "The Faerie Queen." Determined to show my editorial worth, I corrected Mr. Hughes (Poet Laureate of Great Britain at the time). I grabbed my red pen and with confidence and pride, I change Spencer's poem to Fairy Queen. How had the Paris Review managed to be in business these 42 years without me, I wondered?
Thankfully, our talented and decent Managing Editor, Elizabeth Gaffney, caught the mistake. The next day I arrived to find a pile of books on my desk, left there I think by Elizabeth and George. Somebody wanted me to learn the basics, it seemed. On top were the essentials – Hemingway and Fitzgerald – writers I lied about having read in high school. Down below they had put a number of authors, much as it shames me to admit, of whom I'd never heard – Paris Review favorites – Richard Ford, Martin Amis, Don DeLillo and dear James Salter, who died on June 19th.
These were not simply writers; these were friends of George's, patrons and supporters of the magazine, regulars at all of our parties. I got to know some of these men very well on drunken nights at George's house or at Elaine's. It seems every few months now one of these literary paragons will pass away. I remember taking Tom Guinzburg and Peter Matthiessen's deaths particularly hard, but it wasn't until reading James Salter's obituary over the weekend that I remembered how – of all those books left on my desk – the one that stayed with me most over the years was Salter's Light Years.
It's the story of a young marriage marred by beauty and privilege in a way that only the decadence of New York City of the 60s and 70s could. In short it was a book about my parents' marriage, the euphoria with which it started, and the agony of watching decent people become trapped in a cul de sac of selfishness and unattainable romantic ideals.
Despite the unmatchable elegance of his prose, Light Years was the book that convinced me that I could be a writer. Not that I thought I could ever achieve what Salter did on the page, but the way I connected to his fiction, a deep visceral connection that crossed into my reality and played peacemaker with so much of what haunted my early life, it persuaded me that there was a writer in me somewhere.
I named one of my sons after George Plimpton, and somehow, of all those great writers and editors with whom I caroused in my 20s, it's Salter's work that I keep returning to no matter where I am in my life.