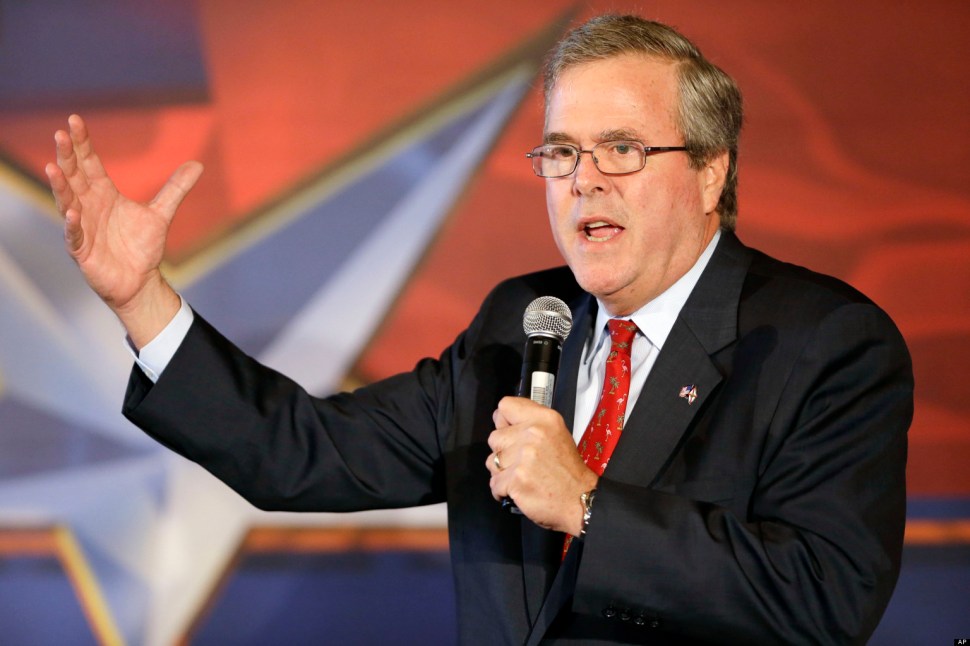 Former Florida Governor Jeb Bush is coming to New Jersey next month for a fundraiser organized by state Senator Joe Kyrillos (R-13) and GOP fundraising heavyweight Larry Bathgate.
According to the invite from Maria Chappa, "On behalf of Senator Joe Kyrillos and Larry Bathgate, we would like to welcome Presidential candidate, Governor Jeb Bush to New Jersey on Thursday July 23rd for an evening at Navesink Country Club in Middletown.
"We are thrilled to be supporting his efforts and hope you will consider joining us as an Event Co-Chair with a pledge to raise $10,000.  The maximum contribution is $2,700 per person or $5,400 for married couples.  The evening will include a cocktail reception and photo opportunity/private reception for those who fulfill their commitment at the Co-Chair level.   This will be his first campaign stop in New Jersey and a strong showing will help lay the groundwork for his national efforts."
PolitickerNJ first reported here on Bush's developing plans to come to the Garden State.
A longtime Gov. Chris Christie loyalist, Kyrillos turned heads when he surfaced earlier this year as a donor to Bush. Sources told PolitickerNJ that the veteran Republican senator expressed disappointment with his old friend when Christie opted to appoint then-Attorney General Jeff Chiesa to the vacant U.S. Senate seat in 2013 rather than Kyrillos, who had run unsuccessfully for the U.S. Senate in 2012.