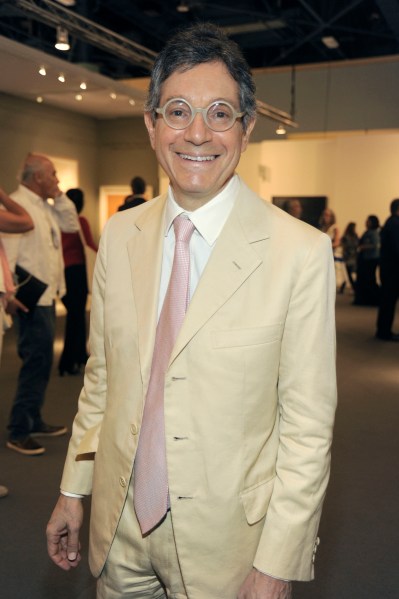 The thing every New Yorker learns when moving to L.A.: Never give up your apartment.
Jeffrey Deitch, art dealer and former director of Los Angeles' Museum of Contemporary Art (MOCA), took that lesson to heart in a way: He's returning—at least for one show—to the 76 Grand Street space where many of the infamous epoch-marking exhibitions which made his career were held in the 1990's and early aughts. Starting Sept. 8, the headline-grabbing impresario will exhibit a controversial collection of drawings by Marjorie Cameron Parsons Kimmel (1922–1995), an occultist and practitioner of the black arts. Her LA show in 1957 was famously shut down for obscenity.
The climax of the Deitch exhibit will be Cameron's Peyote Vision, an explicit drawing that incited enough shock at its presentation a half-century ago at the Ferus Gallery that the LAPD arrested the owner, Wallace Berman. He was later found guilty on obscenity charges. For that reason, Cameron swore to never display her artwork in a commercial gallery again.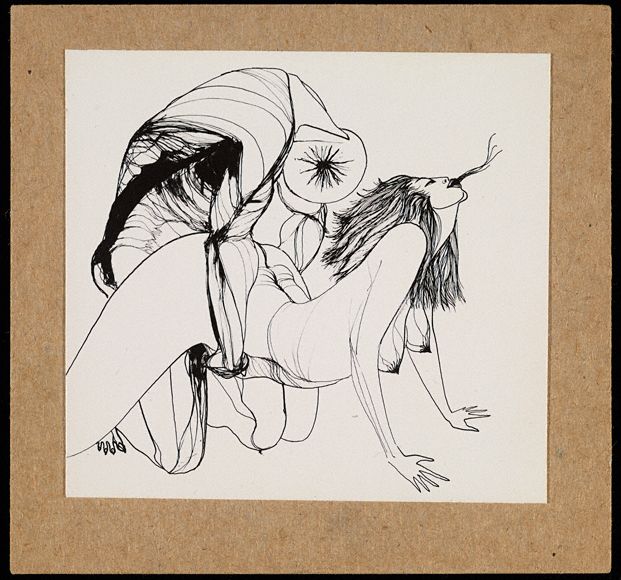 Cameron's work is inextricably linked with black magic. While living in Los Angeles in late 1940's, the Iowa native fell into a circle of cult followers and sci-fi enthusiasts, such as L. Ron Hubbard, founder of Scientology, and her husband, Jack Parsons, who followed Themela—a religion created by British writer and magician, Aleister Crowley, in the early 1900's. In 1946, Parsons and Hubbard orchestrated a "Babalon Working" ritual in which Cameron participated as "Scarlet Woman" in order to invoke a Thelemite goddess.
Deitch's show, reported in The Art Newspaper, will be an offshoot of MOCA's exhibit last fall, "Songs for the Witch Woman," which comprised of 91 pieces, the largest collection of Cameron's work since 1989. Deitch will display about 60 pieces, both for sale and on loan.
(In our cover photo, Deitch is shown at the Solomon R. Guggenheim Museum in 2009 with artist Kembra Pfahler.)