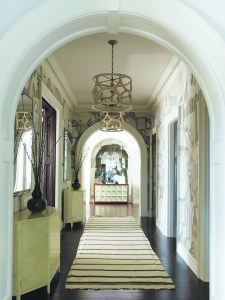 As the East End experiences its own building boom, brokers and developers have picked up on affluent-buyer concerns similar to those 100 miles or so to the west: That is: Time is money, and convenience trumps all.
"They want to move in and immediately start enjoying their new homes," noted Gary DePersia, a broker at The Corcoran Group. This is especially true for those who view their vacation homes as places to play, rather than as long-term renovation labors of love. 
The result has been a plethora of unheard-of fully designed and furnished homes, some complete with concierge services. Mr. DePersia likened it to creating a feeling of life in a high-end hotel, where all amenities are instantly available and ease and convenience are built in to the experience. 
"All the guesswork and energy is taken out of the decision, the same as at a luxury resort," said Mr. DePersia. "This type of property is a place where they can just bring their clothes and toothbrushes and move right in."
The veteran broker first noticed the possibility in the turnkey market a few years back, he said, when he sold his own house in East Hampton. The buyer liked the home's detail and styling so much that he offered to pay 85 cents on the dollar for everything in it, from the furniture to the décor.
Since then Mr. DePersia's been involved in a number of similar transactions. A current offering—a traditional shingle style, 12,000-square-foot, seven-bedroom, eight-and-a-half-bath home at 41 Halsey Lane in Water Mill, listed for $24.95 million and designed and developed by James Michael Howard, completely move-in ready—from the linens and artwork down to the rugs.
Bespoke is big, said Black Barn developers Mark Zeff and Robert Dankner. The two, along with co-investor Dr. Jerry Lubliner and Mr. Zeff's wife, Kristen, have set out to design and construct a limited number of turnkey homes in various areas east of the Shinnecock Canal, priced from $3.7 million to $4.5 million. Based on Mr. Zeff's own 6,200-square-foot Black Barn in East Hampton, the four sleek abodes feature industrial touches like steel staircases and expansive windows that play off more traditional barn-like elements, such rough-hewn wood beams and wide-plank floors. The first home will be complete in July; groundbreaking on the others will begin in September.
Mr. Zeff, whose design firm specializes in resorts, residences and restaurants, and Mr. Dankner, the president of Prime Manhattan Residential real estate, agree that marrying hospitality influences with residential design options has broad appeal.
"What you're looking for when you buy real estate is a lifestyle, an experience," said Mr. Dankner. "Especially when you are buying a vacation house. People want something fun, something that is no-hassle, to have the mundane things taken care of, so they can spend their entire time enjoying it."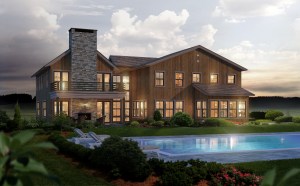 Mr. Zeff realized he was on to something when he decided to sell his East End family home, Black Barn, earlier this year. A couple came and decided that they liked everything about the house but the location. So they asked Mr. Zeff to build them one just like it in Noyac.
"'We want it completely like yours, from the cups, saucers and Q-Tip holders down to the pool house,' " he recalled the buyers saying. The result, Mr. Zeff added, is his first top-to-bottom turnkey offering. The Noyac house on Ruggs Path will be completed in a few months, and similar projects in East Hampton and Sagaponack will be underway soon, with aesthetics in line with the other Black Barns, though each will be unique, says Mr. Zeff.
Turnkey properties aren't just one-offs, but often part of larger complexes, for as property values creep upward and land becomes scarcer, higher-density development, once shunned, is gaining a foothold. Barn & Vine, a collaboration between Continental Ventures and Pinewood Development, consists of 37 single-family "mini-estates" aimed at those who want easy style and concierge extras, ranging from estate management to personal shopping and pet care. Homes in the 50-acre development off Scuttlehole Road in Bridgehampton range from $2.75 million to $3.99 million. Each 4,000-plus-square-foot estate—offered in seven different styles, including Sonoma Barn, Napa Double Height, Amagansett Courtyard, Twin Gable, Dutch Gambrel, Sweeping Gable and Napa Double Height—sits on a .65- to .96-acre lot and comes with a 40-foot pool, landscaping package, at least one fireplace, six-plus en suite baths, a finished lower recreational level, which may include a gym or media room in addition to extra bedrooms and mechanical room, and a choice of customized interior design style, from finishes to furniture.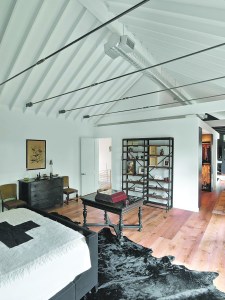 Bishops Pond townhomes and attached single-family homes off Magee Street in Southampton built by The Beechwood Organization start at $1.9 million and offer a resort community lifestyle, complete with clubhouse, pool and tennis and fitness center. Smaller footprints of approximately 4,700-plus square feet, as well as interior design options, such as oak flooring, coffered ceilings and custom finishes, plus concierge services from Jitney pickups to stocking the fridge, or scheduling a tennis lesson, are considered the selling points. Indeed, sales at the original 69-unit complex, which broke ground in 2013, were so brisk that another ten were added this year, three of which were already spoken for by the end of May.
Even farther west, where acreage is less expensive, turnkey is finding a foothold: A three-acre development along the Shinnecock Canal on Foster Avenue in Hampton Bays, Ponquogue Point, has 24 townhouse condos that range from $700,000 to under $2 million and for one- to three-bedroom units, that range from 1,100 to 2,200 square feet. Designed by Zyscovich Architects, each unit will boast at least one deck, private garden or lawn and the option of fully furnished nautical-themed interiors by Water Mill-based, husband-and-wife design firm Mabley Handler, who also worked on the Bishops Pond and Barn & Vine projects. For interiors, owners can choose from either of the model styles—a summer boathouse feel with faded reds, crisp navy and white painted wood or a top-of-the-line nautical experience with glossy finishes and ship-like details—or they can work directly with the designers to create a more bespoke look. The individual design selection process is included in the sale price. Just under half of the units are on reserve.
"People want home ownership but with the perks that they are used to in their apartment buildings or vacation resorts," said Austin Handler. "Luxury turnkey adds to their precious time here so they can really concentrate on the 48 hours of the weekend to just relax and enjoy themselves."