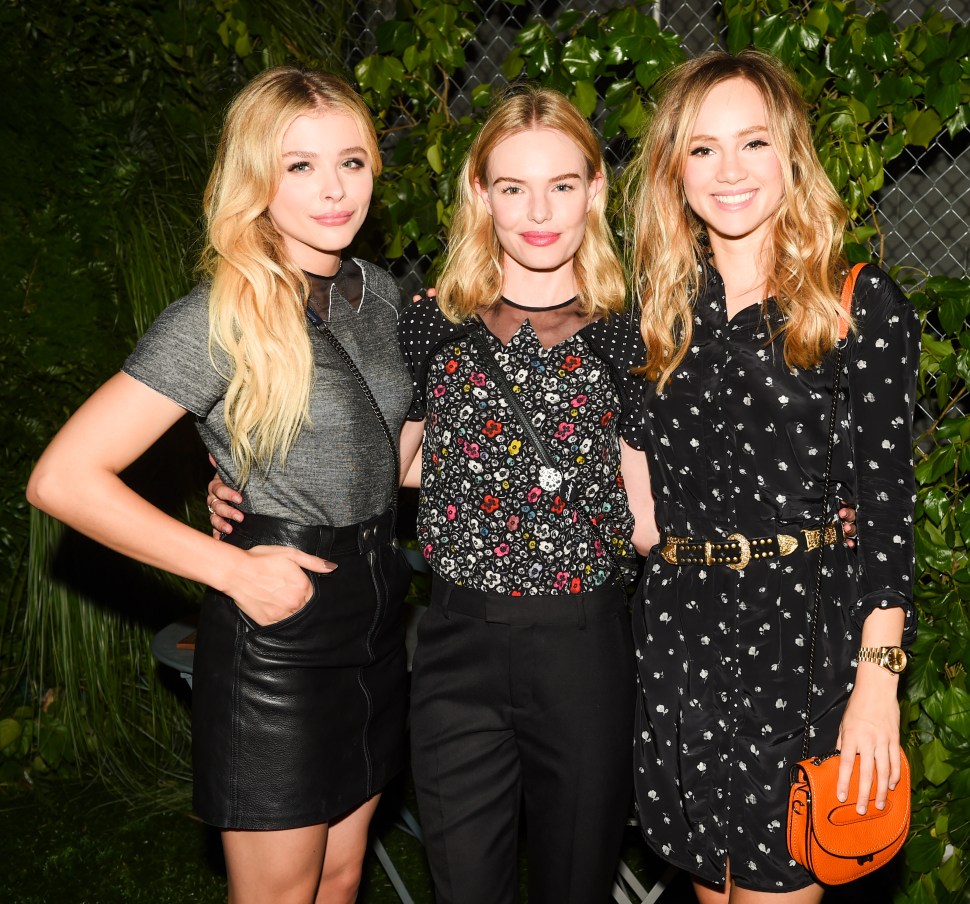 The ominous weather made for a slow start to last night's party circuit, though the rain finally lightened up to allow for a stunning sunset viewed from The High Line where Coach was busy putting on their annual Summer Party. Fashionable guests mingled amongst celebs brandishing flower crowns and boozy popsicles.
Suki Waterhouse was no frills. "I fucking love these shoes though," she said, displaying her Coach creepers. It turns out the bombshell is a regular at the High Line. "Yes, of course, every time I come to [New York] I hang out at the High Line. I was actually here a couple months ago and had a nap. It was great. No one bothered us. I was with my friend, and we fell asleep." Though she won't be spending much time napping this summer. "This summer I'm going to burning man. I'm going with a bunch of girlfriends, some you might know," she said slyly.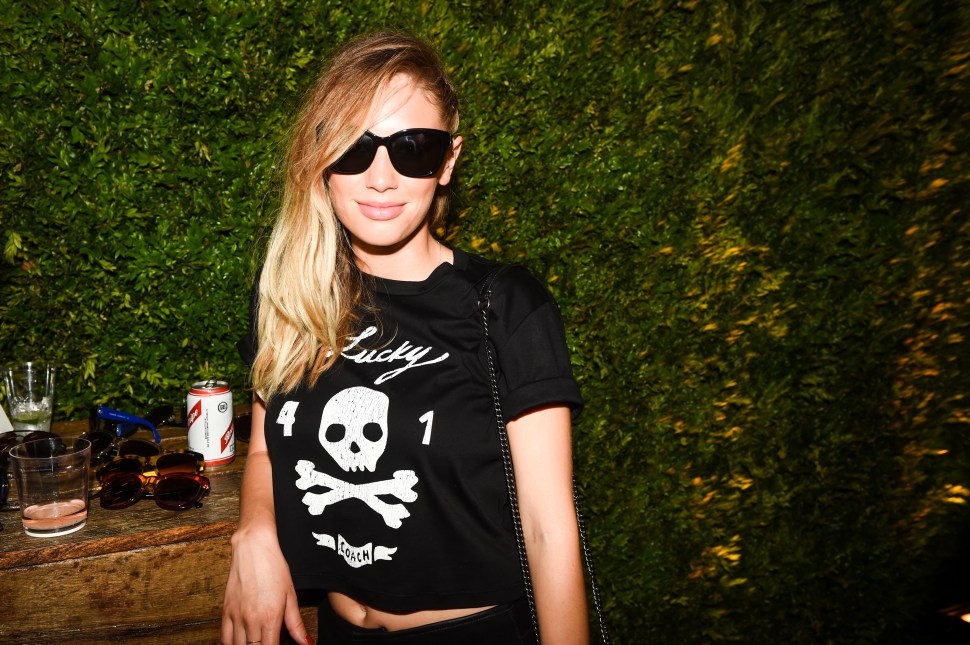 Unlike Ms. Waterhouse, Kiernan Shipka was a newbie to the innovative park. "This is my first time at the High Line, and so far so good. It's pretty amazing," she said. "I live in L.A., and this is really incredible, because we don't have anything like this. Next time I'm back I'll have to hang out here."
The starlet, who just finished her role as Sally Draper in Mad Men, has her sights set on new projects, which includes a lead in role opposite Meg Ryan in Fan Girl. "Life after Mad Men has been great. It was crazy because we wrapped about a year ago, so it felt like a really gradual end, which was nice," she said standing alongside fellow youngster Chloe Grace Moretz, whose eager fans screamed for her at the base of the High Line steps. The media crush followed the petit blondes around the party, in addition to Kate Bosworth, Dylan Penn, and Diane von Furstenberg who walked just a few feet from her own office to attend the party.