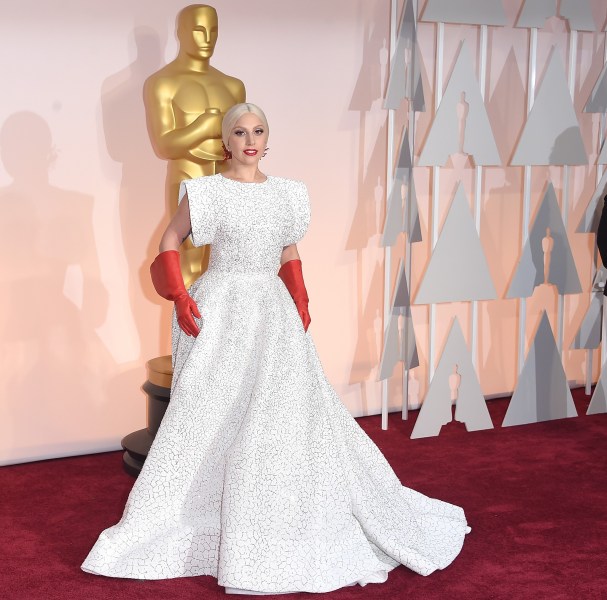 Lady Gaga and Governor Andrew Cuomo co-wrote an op-ed for Billboard, published Monday morning, endorsing an anti-campus sexual assault bill currently before the New York State legislature.
The two teamed up with just nine days left to pass the bill before this year's legislature closes on June 17.
The bill would extend State University of New York policies put into place last year to private universities, "[ensuring] that the State's 1.2 million college students are protected with comprehensive and uniform procedures and guidelines, including affirmative consent and access to law enforcement," according to New York State's official website.
Passing the bill would "[give] the state the nation's strongest laws to target campus sexual assault," penned Cuomo and Gaga.
According to data released to Mother Jones from the U.S. Department of Education, as of April 1, 2015, 14 New York State colleges, both private and public, are under investigation for their handling of sexual assault cases—more than any other state in the country.
In December 2014, Gaga revealed that she was a victim of sexual assault when she was 19 in a radio interview with Howard Stern. The assault, she said, inspired her song, "Swine." She also wrote the song "Till It Happens to You" for the new film The Hunting Ground, a documentary on sexual assault on college campuses. Written and directed by Oscar-nominated filmmaker, Kirby Dick, the governor recently hosted a screening of it.
In the editorial, Gaga and Cuomo condemn sexual assault as an "unacceptable epidemic of sexual violence that is currently plaguing colleges and universities." If legislation passes, "we can turn the tide on this issue so that students can realize their dreams on campuses that are safe spaces," they wrote in the op-ed.
"Quite simply, enough is enough."