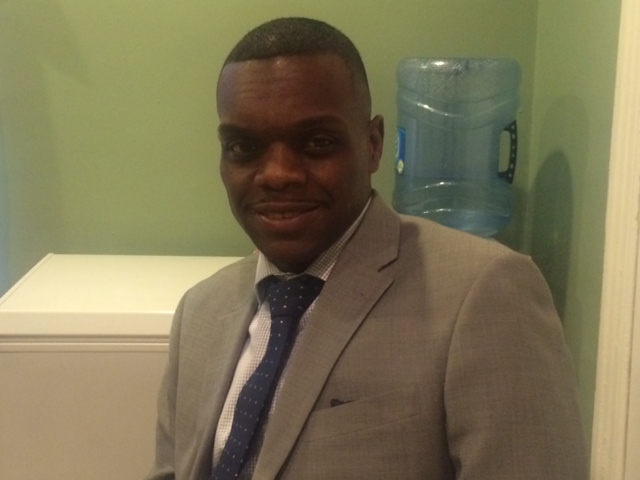 JERSEY CITY – Bruce Alston, a Democratic Assembly candidate for the 31st Legislative District who does not have the backing of the Hudson County Democratic Organization (HCDO), called out Jersey City Mayor Steve Fulop in the final moments of his primary campaign on Tuesday.
"We might have low voter turnout today, but I've been out here the longest," said Alston, sitting at the kitchen table of his family's Bergen Avenue home. "I think my votes are coming out, and momentum is moving my way. What people are going to find out today, particularly in the African-American community in Jersey City's Ward F, is if we are still independently supporting candidates, or if we are appointing candidates based on the endorsement of the HCDO, [Jersey City Mayor] Steve Fulop and [Bayonne Mayor] Jimmy Davis."
Alston tried to remind voters that Fulop, who politically presides over Jersey City, which makes up part of LD 31, wasn't always a loyal HCDO soldier himself.
"Remember, Steve Fulop weakened the HCDO machine over the years before he became mayor," said Alston, referring to Fulop's time as a Jersey City councilman who was outside of the HCDO's orbit before his 2013 mayoral election triumph. "Now, he's their guy. I'm not going to go along just to go along, and I think my community recognizes that. When is the last time an HCDO-backed candidate has won Ward F. It's been a long time.
"[The HCDO and Fulop] are upset about the possibility of [the African-American] community splitting the community, of the voters going with me and going with Angela McKnight," said Alston, referring to the HCDO-supported African-American candidate who is running with Nicholas Chiaravalloti, of Bayonne. "Soon, we're all going to know what's up."