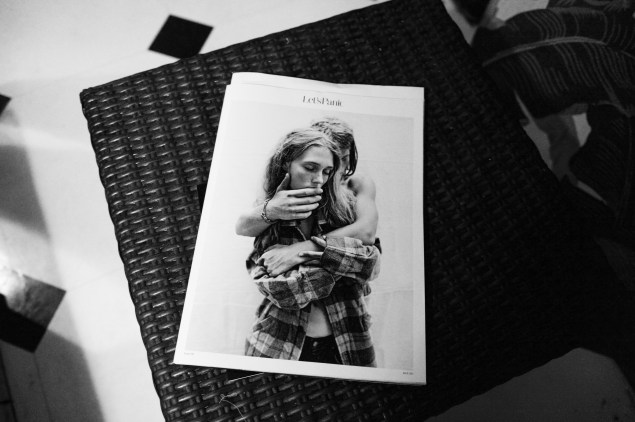 In today's sphere of magazine publishing, the drudge of appeasing advertisers tends to take precedence over the actual creative process of producing a product that weds smart text with brilliant images. This matter wasn't lost on Greg Kadel, Aaron Ward and Jade Berreau, who set out to make a magazine that offered complete creative freedom to their contributors. The result of this project? Let's Panic, an unbound glossy, printed on high-quality paper, that features a welcome mix of fashion features, photos from the archives of esteemed photographers and series of paintings.
All of which is a great feat, considering there's one measly advertisement in the entire $40 magazine: a Pirelli graphic on the inside front cover. The tire brand is the sole sponsor of the entire project, but they don't dictate any of the content.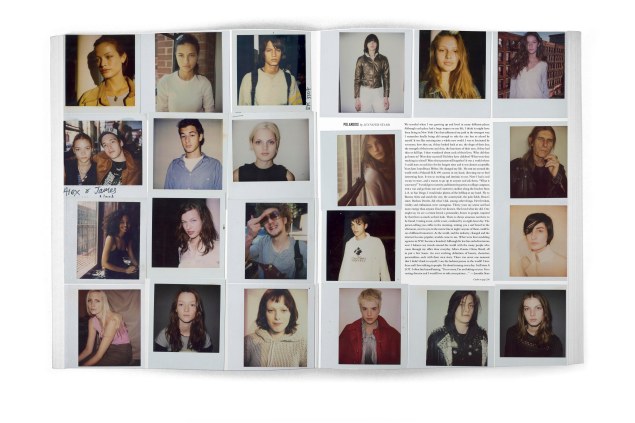 Originally intended as a biannual publication, the first issue of Let's Panic was released in 2013. Unsurprisingly, as the magazine was operating within the loose boundaries of creative types, this wan't a feasible plan. "Time is really the spice that makes everything come to life, so we're fortunate to have time, but we also want this to become biannual," Ms. Berreau, the magazine's senior editor told the Observer.
Regardless, the second issue was released on Thursday night and fêted with a swanky dinner at Indochine, followed by a rambunctious after-party at Pravda. A who's who of artsy fashion types, including photographer Cass Bird, casting agent Jennifer Starr, models Toni Garrn and Jac Jagaciak, plus Glenn O'Brien and jeweler Jennifer Fisher showed up to support the project.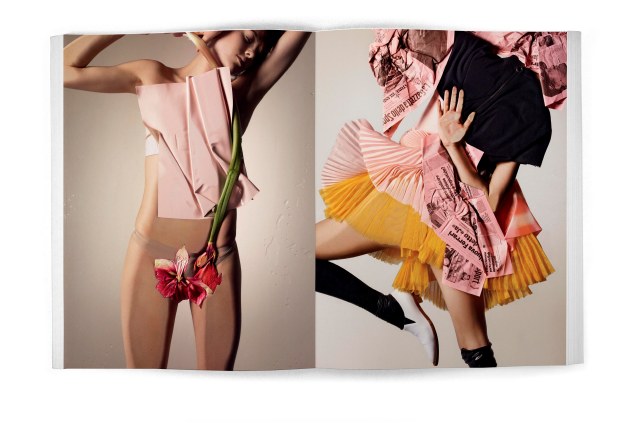 Each issue is totally informed by the contributors and the work they submit. "We start with a blank slate and let conversations happen naturally," explained Ms. Berreau. "We meet with a bunch of people and it just starts to flourish. Once we have a good, solid number of contributors, we start to really understand what direction we're heading in." This resulted in a list of contributors throughout the 273-page book that includes Lola Schnabel, Boo George, Yelena Yemchuk and Rita Ackermann.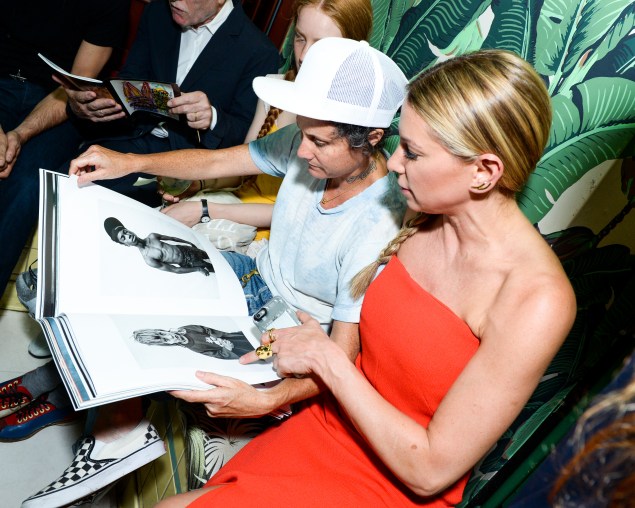 As for the cover? Mario Sorrenti was the one responsible for the black and white image of a couple in intimate embrace. It's part of a series the photographer shot in '94 or '95 for Stussy, while taken on a cross-country road trip. The photos were put in boxes after the shoot and completely forgotten about, until now. "We just took tons of mushrooms and weed and ended up going to strip clubs and concerts and stuff like that," he reminisced to Neville Wakefield in the pages of Let's Panic. "We'd meet kids and say, "Hey, can we take your picture?" Whoever we thought was cool."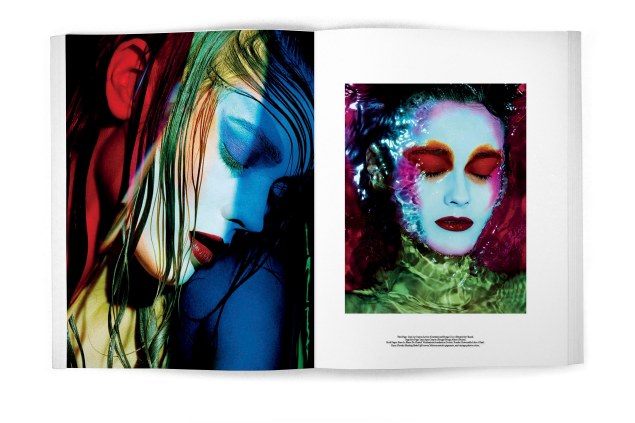 Flipping through the hefty magazine evokes the feeling of walking through an art gallery. You pause before flipping the page, really reading into each image or drawing. And they necessitate a reaction. You'd never see the hunky model Michael Bailey-Gates in a full face of makeup and a sparkly strapless Altuzarra dress in the pages of Vogue or a series of George Dureau portraits of midgets and amputees in any Hearst glossy.
"We don't copy images," Kadel, the magazine's publisher told us. "It's about graphic expression. The structure of the magazine is really supporting the interviews and the art and creating the information more like an art book rather than a magazine." And that's really what Let's Panic seems to be. Perhaps throughout all that creative freedom, they just got the category wrong.