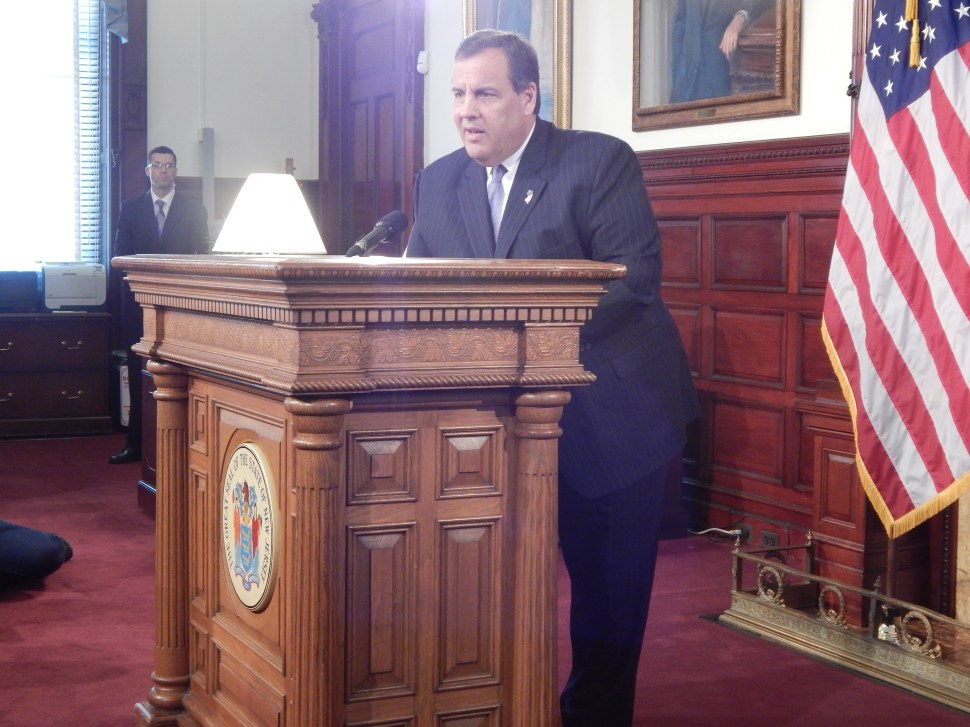 Reporters in the Statehouse elevator yesterday sagged visibly with the notion of a presidential run by Gov. Chris Christie, frazzled with the thought of being stuck in town halls as the Republican governor relives greatest hits from past performances, this time in far flung New Hampshire locales.
Trenton-based Democrats eyeballing the Bridgegate-muddied governor's 56% disproval rating in New Jersey and the fact that the state has an $80 billion budget problem this year and a $300 billion problem next year, are likewise peeved that Christie should be getting any hoopla toward a prez run.
But a source making his way into Livingston High School this morning an hour and a half before the event is set to begin, told PolitickerNJ that the place is already mobbed. "It's a madhouse," said the source, amid shouts and gymnasium echoes in the background.