Art world trends pop up and down like Whac-A-Moles these days, but occasionally an artist will gain market popularity who actually deserves it (weird, right?) on their way towards having a long, successful career. Here are three such artists who have been, as they say, "killing it" lately. All eyes will be on them during the London round of auctions that take place June 29 – July 2. Let's have a look:
Jonas Wood
Every collector knows about Jonas Wood (b. 1977), an artist whose prices have been rocketing skyward over the past few years, with a large work jumping from $55,000 to $400,000 since 2013. The L.A.-based painter creates jazzy, color-laden paintings of everything from houseplants and basketballs to messy interiors that joyously update David Hockney's laid back west coast aesthetic via the stoner gaze of a suburban skater dad. Mr. Wood has delivered strong shows over the last 6 months at David Kordansky in L.A., Gagosian in Hong Kong, and Karma in New York City. Of course, hefty sale prices bring sellers to the table, and all three houses have works by Mr. Wood up for sale this summer in London. Christie's and Phillips both have smaller works being auctioned, while Sotheby's has work at their S/2 gallery (including one tremendous French Open tennis court painting that is probably worth a small fortune these days.) Look for more strong primary and secondary sales from Mr. Wood, and even if his ascent slows down a tad, it's only because he's now in rarefied air.
Tony Lewis
Young Chicagoan Tony Lewis (b. 1986) is an artist who's starting to see a small groundswell of activity at auction, but it's one that has all the makings of a future heavy hitter. Lewis' delicate graphite-and-paper text works, which wryly comment on racial stigmas, were favorably received at the 2014 Whitney Biennial, and after knockout shows at home (Shane Campbell Gallery in Chicago) and abroad (Massimo de Carlo in Milan, Italy), it seems as if word is officially out about Mr. Lewis. Many a collector seem desperate to acquire their own Lewis, but that is no easy task since wait lists are long and collectors who own his work rarely resell. Though his estimates keep creeping higher, his seven-foot paper works have hammered at close to $90,000 at recent auctions. Another seven-footer will come up to auction on at the London Phillips on June 30th, but it could be a dogfight to get ahold of this one.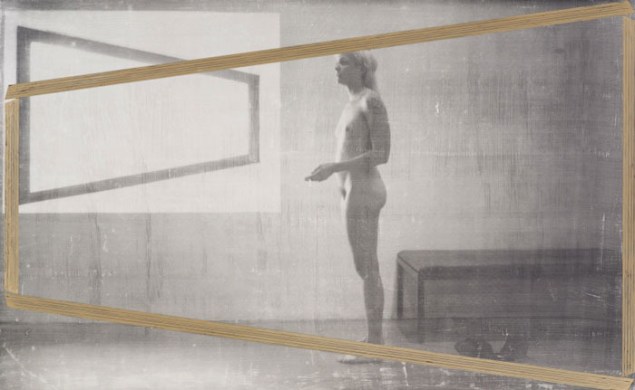 RH Quaytman
The daughter of poet Susan Howe and painter Harvey Quaytman, R.H. (a.k.a. Rebecca Howe) Quaytman has seen her market jump radically since her inclusion in the 2010 Whitney Biennial, along with critically acclaimed 2008 solo and two-person exhibitions at Miguel Abreu and Vilma Gold, respectively. The insider's insider, Quaytman was schooled at Yale and Bard (and has also been part of Bard faculty since 2006.) She was also one of the founding members of the übercool Lower East Side artist run space simply called Orchard. Her groupings of "Chapter" works, which combine photographic and abstract elements and were inspired by the specific subtleties of her exhibition locations, are now found in numerous museum collections and have collectors entranced. Now working with powerhouse gallery Barbara Gladstone (as well as the lovable Lower East Sider Mr. Abreu), Ms. Quaytman has garnered an even larger following as well as an opportunity to expand her unique vision. After a series of tremendous showings at auction, including one piece that reached a quarter of a million dollars at Phillips late last year, hopes are high for a major work coming up at Christie's and some smaller works at both Sotheby's and Phillips.
Other artists currently trending up, and well worth watching: Jacqueline Humphries, Marcel Broodthaers, and James Lee Byars.