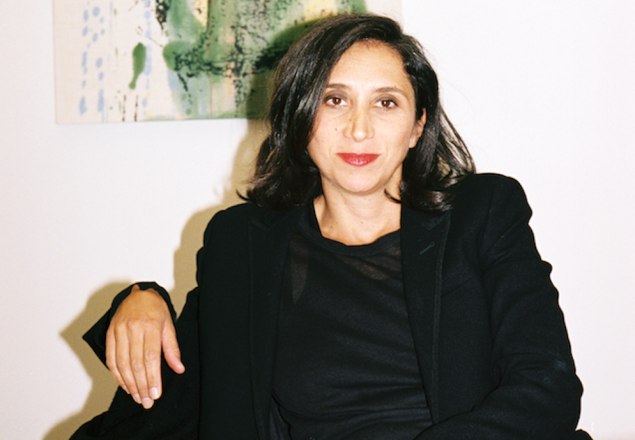 A plethora of New York City galleries from Martos Gallery to Hauser and Wirth (and Schimmel) recently opened (or are planning to open) Los Angeles-based branches in order to directly service their west coast clients. Now you can add Michele Maccarone to that list.
Ms. Maccarone, who founded her New York space Maccarone Inc. on Canal Street in 2001, will open the doors of a 50,000 square foot "complex" this September with an inaugural show of new paintings by Alex Hubbard.
The new space can be found at the corner of South Mission Road and 3rd Street in Boyle Heights, one of the newer arts districts in the city. The new Hauser Wirth and Schimmel will open nearby, and younger spaces like 365 Mission also call the neighborhood home.
The addition coincides with the New York gallery space's 15-year anniversary. Maccarone moved into a larger West Village space in 2007, and eventually began showing big-name artists like Jack Pierson and Cecily Brown (whose show of new paintings is up through June 20th), while also continuing to grow her own stars like Carol Bove and Nate Lowman.
The new space will boast 15,000 square feet of outdoor showing and event space, two studio spaces, a residence, and a "project" space that will house more unorthodox exhibitions.
In 2012 Ms. Maccarone expanded into a neighboring space, and last April she took on her former director Ellen Langan as a partner in the gallery. Incidentally, her space has also been a breeding ground for new dealer talent, boasting the owners of hot young galleries JTT (Jasmin Tsou) and Real Fine Arts (Tyler Dobson and Ben Morgan-Cleveland) as former employees.
She will show her 2nd consecutive 'Brown' in a few weeks with an exhibition of paintings from the estate of the brilliant Chicago Imagist Roger Brown, set to open on June 25th.