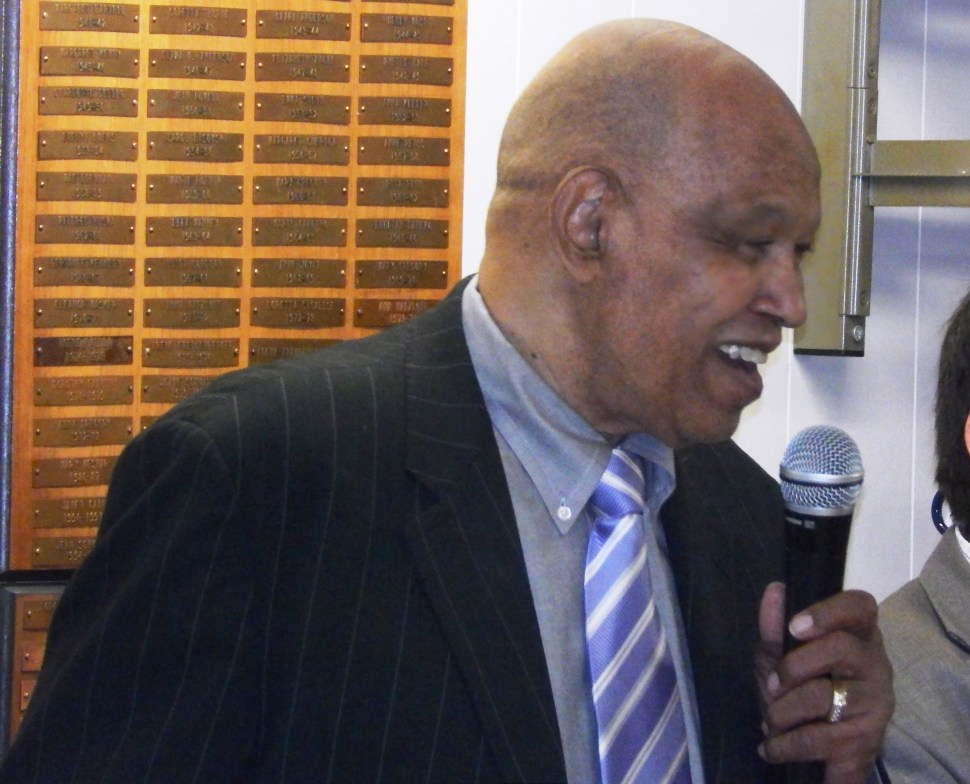 Union County Democratic Committee Chairman Jerry Green (above) lost locally tonight in his hometown of Plainfield, where the allies of longtime Green rival Mayor Adrian Mapp seized control of the county party committee and won both council seats.
"The people spoke," Mapp told PolitickerNJ. "We won 48 out of 68 seats and two are tied."
A Monday reorganization meeting will determine the next local party chair but Mapp clearly has the edge for the job.
As for Green, the local outcome here may have repercussions higher up the political food chain, said the mayor.
"In my view this sends a very strong message," Mapp said. "Change begins in Plainfield. As Plainfield goes, so goes the rest of the county. This result here gives a strong indication that there are problems with Jerry. The mere fact that he was handed such a resounding defeat suggests to me folks at the county need to rethink their leadership."
While he won the Democratic Primary in the 22nd District, where he serves as an assemblyman, the lack of a challenger to his
assembly seat hurt the veteran incumbent. Green had a rough stretch of politics over the last few months. He lost his running mate, a Hurricane Sandy beach house-addled Assemblywoman Linda Stender, then made the controversial choice of former Rahway Mayor Jim Kennedy over Fanwood Mayor Colleen Mahr as Stender's replacement.
He jousted very publicly with Mapp in the aftermath.
The irony is that Mahr is close to Sheriff Joe Cryan, whose loss at the time appeared to be a Cryan setback of sorts, even though the sheriff never publicly backed a replacement for Stender.
Tonight, huge pluralities for the LD20 ticket of Assemblywoman Annette Quijano and Assemblyman Jamel Hiolley in Cryan's hometown of Union appeared to show the sheriff in prime political condition alongside a Plainfield-ravaged Green.
Green's loss also carries 2017 gubernatorial implications, in what amounts to a Union County loss for Senate President Steve Sweeney (D-3), a Green ally who last year, in support of the assemblyman/county party chair, unsuccessfully firebombed Councilwoman Rebecca Williams.
Williams was a stout backer of tonight's winning council candidates and committee candidates.