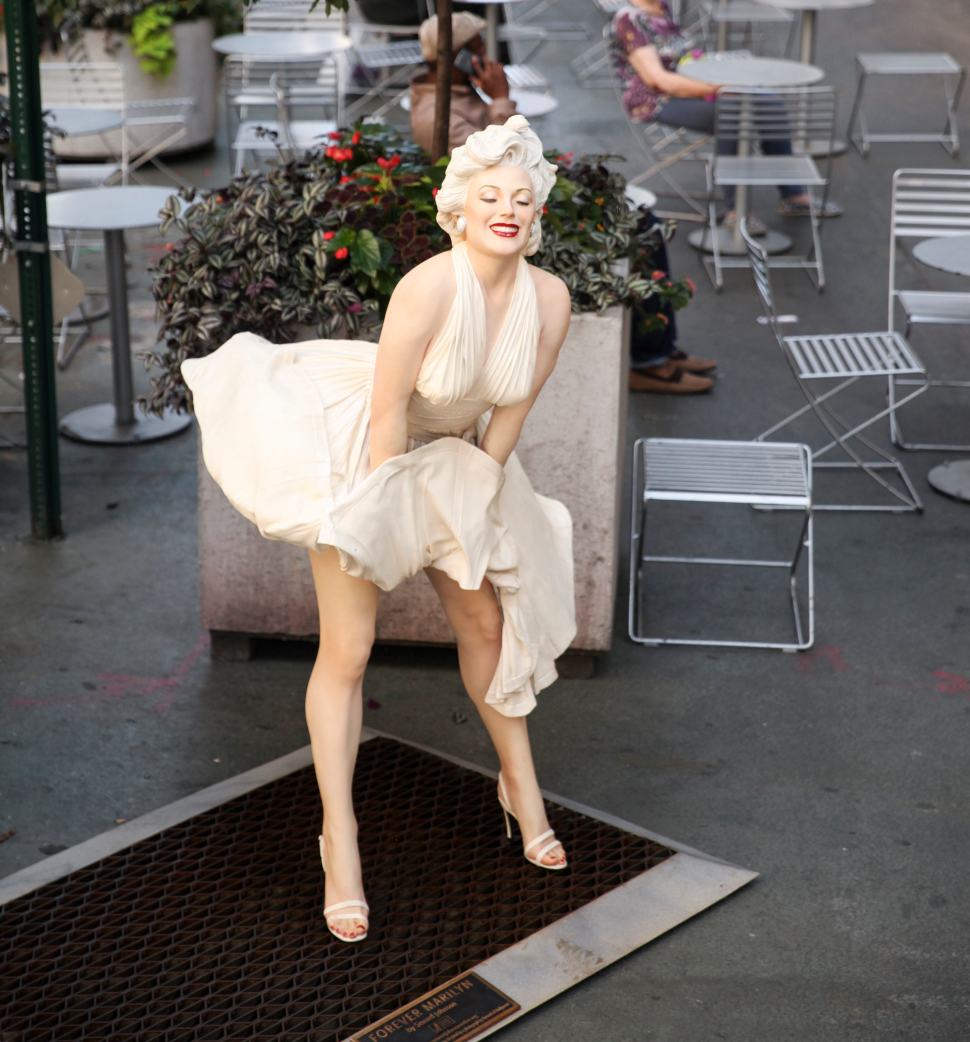 The Garment District has some new residents, courtesy of New Jersey sculptor Seward Johnson.
Earlier this week, 18 painted bronze sculptures were installed on Broadway between 36th and 41st Streets, courtesy of the neighborhood's Garment District Alliance.
The subjects of Johnson's life-like and life-size sculptures range from iconic movie stars and famous Impressionist paintings to ordinary people. (A press release for the show brags they are "selfie-ready.")
Over 450 of Johnson's bronzes have been featured in private collections, museums and in public spaces, including Rockefeller Center in New York and Les Halles in Paris.
He is best known for highlighting and elevating the mundane and uncelebrated (think hot dog vendors) in his sculpture series "Celebrating the Familiar," some works from which appear in this summer's exhibit. But his most photographed work is a 26-foot upskirt sculpture of Marilyn Monroe, Forever Marilyn.
Viewers who enjoy this outdoor exhibit can visit Grounds for Sculpture (founded by Johnson himself), a 42-acre sculpture park in Hamilton Township, N.J., which has a 150-work retrospective on display through July 1.
The Garment District exhibit, the largest public installation of Johnson's work in New York, is on view through Sept. 15.