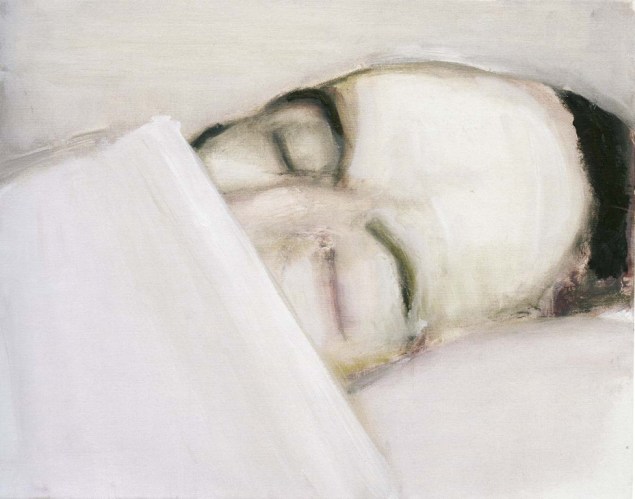 South African-born, Amsterdam-based artist Marlene Dumas has been commissioned to paint a new altarpiece for St. Anne's church in Dresden, Germany. The existing fresco painted directly on the wall of the 18th century parish in Freiberger Platz was painted by Osmar Schindler in 1910, and was badly damaged during World War II. The Art Newspaper reports that Schindler's painting The Conversion of St. Paul has deteriorated so severely over the years that barely any image remains.
"They are giving me a lot of freedom. I can choose the form. The theme is also open," Ms. Dumas told The Art Newspaper on the commission. "The only 'restriction' is that [my painting] should not be too depressing. It should offer some hope."
Some ideas she's floating around include "a structure of fragmentation…like a tree of life with different images on oval or round panels, hanging from its branches" and she plans incorporate the ways creation myths represent the human condition into the piece. The final work will be "hung high up on the wall," and spread across multiple canvasses.
Ms. Dumas is represented by David Zwirner Gallery, Frith Street Gallery, Gallery Koyanagi, Zeno X Gallery, and Galerie Paul Andriesse. Her work has been shown in solo exhibitions at The Beyeler Foundation in Basel, the Tate Modern in London, the Stedelijk Museum in Amsterdam, MOCA Los Angeles, and the Museum of Modern Art in New York, among others.