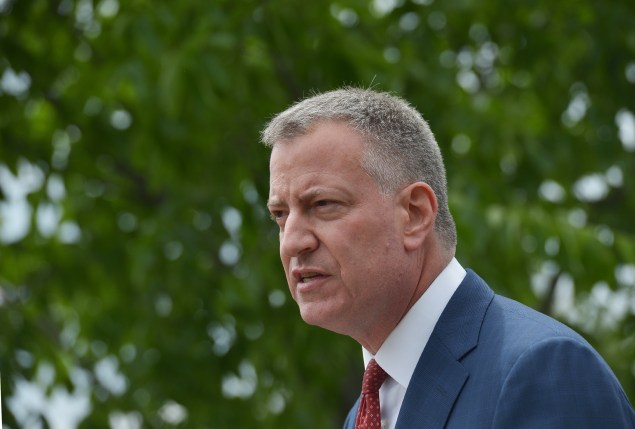 In a humiliating defeat for New York City's liberal Democratic mayor, Gov. Andrew Cuomo and the State Legislature agreed today to extend mayoral control for just a single year.
Mayor Bill de Blasio had sought at the beginning of the legislative session to make his control of city public schools permanent. But even an intense bipartisan lobbying campaign from fellow elected officials, business leaders and members of Congress did little to sway the Republican majority in the State Senate.
Assembly Democrats had passed a three-year extension of mayoral control, which former Mayor Michael Bloomberg introduced in 2002. In the past, Mr. Bloomberg had no problem renewing mayoral control for as long as seven years–but Senate Republicans, still enraged at Mr. de Blasio's failed attempt to drive them from the majority last year, never backed off from their demand for a single-year extension.
In addition, the State Legislature will raise the charter school cap by 180 statewide. The city will also have to allow 50 additional charter schools, another blow to Mr. de Blasio, who has criticized charters in the past and is closely aligned with the teachers' unions.
A single-year extension of mayoral control will be the bitterest pill for Mr. de Blasio to swallow. Next year, he must trudge to Albany again to beseech Republicans to keep the Department of Education from decentralizing. The Senate GOP can use mayoral control as leverage to extract additional concessions from the mayor, like a further increase in the charter schools cap.
Mr. de Blasio's relationship with Mr. Cuomo, already strained, may suffer further after today. Mayoral control was one of Mr. de Blasio's top priorities and Mr. Cuomo, a fellow Democrat, appeared to do little to help him achieve his goals.
Mr. de Blasio did not immediately return a request for comment.