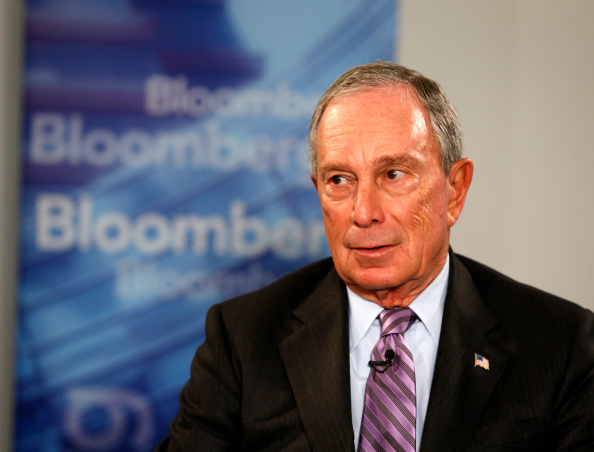 Former Mayor Michael Bloomberg will announce tomorrow that he has donated $100 million to the Cornell Tech campus on Roosevelt Island.
The donation, made through Bloomberg Philanthropies, will fund construction on the $2 billion campus and come with a nice perk–the first academic building will be named The Bloomberg Center, in honor of the billionaire's daughters, Emma and Georgina.
"I hoped there would be a contribution from Bloomberg Philanthropies. I was surprised and thrilled with the magnitude of the contribution–it's one of the biggest in our history," David Skorton, the president of Cornell University, told the Observer.
Robert Steel, Mr. Bloomberg's deputy mayor for economic development, was equally enthusiastic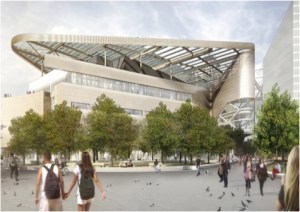 "It's a great next punctuation mark in the process," he also told the Observer. "He's a philanthropic guy."
Mr. Bloomberg, along with Mayor Bill de Blasio, a Democrat, will announce the donation tomorrow morning on Roosevelt Island. The two politicians, at odds in the past, rarely make joint appearances.
Cornell Tech is a signature accomplishment of Mr. Bloomberg's 12 years in office. In an effort to lure tech jobs to the city, Mr. Bloomberg, an independent, announced a competition to build a tech campus on Roosevelt Island, a sliver of land on the East River. Cornell University, partnering with Technion-Israel Institute of Technology, was declared the winning bidder over Stanford University three years ago. The first phase of the campus is due to open in the summer of 2017.
Cornell Tech began classes in January 2013 at its temporary campus in space donated by Google in their Chelsea building. There are currently about 15 faculty members, an additional 15 research and development staff, two dozen Ph.D. students in several disciplines and four master's programs.
The first phase of Cornell Tech's campus will include The Bloomberg Center, the Bridge–a corporate co-location building which will provide space for tech companies and startups, including student companies, to locate on campus–and a residential building.
When fully completed, the campus will span 12 acres and house approximately 2,000 students and hundreds of faculty and staff. Cornell is aiming for The Bloomberg Center to be among the largest net-zero energy buildings in the United States, with all of its power generated on campus.
Cornell's partnership with Technion was not without controversy, however. Some liberals charged that the university's research and development helped sustain Israel's occupation of Palestinian land. A group, New Yorkers Against the Cornell-Technion Partnership, was formed to protest Cornell's partnership with Technion.
Mr. Steel dismissed the controversy, pointing to Israel's booming tech sector.
"It's the equivalent of Silicon Valley plus. It's a great story," he said. "To have that ingredient in the stew of the campus is a great thing."