When Instagram finally announced their intentions to add a shopable feature to their app this week, the resounding response was not surprise. Rather, it was met with a sigh of 'finally'. Consumers and brands alike have been impatiently waiting for this feature to surface since the app's launch in 2010. It also directly followed the announcement that Pinterest would be adding on a 'Buy Now' feature. Which leads to the question, what exactly is going on in the modern retail scene?
That was the focus of a panel this morning hosted by The Fashion Group International, which was marketed as a retail reality check. Sitting on the stage in Midtown Manhattan's massive Hilton hotel was a trio of retail heavyweights: Karen Katz, president and CEO at Neiman Marcus Group, April Uchitel, chief brand officer of the shopping app Spring, and Steve Bock, president of Bedrock Manufacturing, which works with Filson and Shinola. Leading the charge was moderator Paul Charron, who most recently held top roles at Liz Clairborne.
The stark differences between the traditional retail outlets, such as Neiman Marcus, and the innovative shopping destinations, including Spring, were quite well-defined over the course of the hour-long talk.
For Spring, it seemed as if personalizing the platform for their customers is a key pillar of their business. Ms. Uchitel fired off a long list of figures they capture from their users, in a way that could appear as invasive. They are able to see how often the consumer opens the app, for how long, where they navigate through the app, and which products they engage with. Beyond that, Spring is able to capture the age, gender and location of 42 percent of their clientele, because they sign in to the app via Facebook. But they're not just using this information internally; the 760 brands that use the platform to sell their goods are provided with reports on their customers, allowing them to customize their e-tail shops to maximize sales. And all this has been whipped up just nine months following their launch.
Ms. Uchitel also revealed that the app will be launching free shipping for every order placed on the app within the next month. A comment that was met with a noticeable murmur from the audience. Then moderator Paul Charron chimed in, telling the audience that one of Spring's minority investors is LVMH. "Big companies are making investments in the birthing of new ideas in order to learn from emerging technologies, in the hopes that they will be able to apply the technology," he pointed out. "[This will] give them a foot into a more contemporary space to make their brands and their practices younger and more relevant to the millennials."
Meanwhile, Neiman Marcus and Bergdorf Goodman, which are both owned by the Neiman Marcus Group, have an allegiance to their heritage. Which unsurprisingly causes a hindrance when it comes to competing in the tech universe. "The biggest challenge is making sure that we're very modern to the customer," Katz admitted, despite bragging that they run the largest luxury e-commerce business in the world. She noted that their latest goal is to make their shopping experience seamless across all channels. With that said, how does their fastidious approach to customer service translate when the salesperson isn't actually present?
Ms. Katz pointed out the iPhone and iPad program they introduced was "the single best thing that has transformed the business over the past 4 years." The fact that their salesforce is armed with such technology was a significant investment, but one that has been paying off, as it's another tool to engage the customers. Plus, it puts a tech spin on an in-person experience. The executive also noted that their acquisition of MyTheresa, a designer-focused ecommerce site based in Germany, was a key way to expand their international business.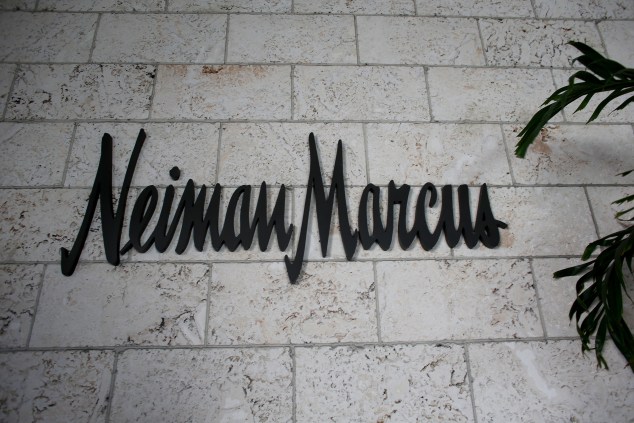 Despite the breakneck speed of contending with the e-tail competition, both retailers were in agreement that the customer is the most important focus. While Ms. Uchitel told the crowd that each Spring purchase comes with a handwritten note by one of their staffers, Ms. Katz shared an anecdote about receiving a personal email from an unhappy customer. She revealed that her inbox is no stranger to such messages and they never go unanswered.
It may seem unfair to pit these two retailers against each other, due to their obvious differences, but to see parallels in their strategies, it just goes to show that today's retail market is composed of a dizzying amount of channels. As Ms. Katz pointed out, "omnichannel is how we do business, it's no longer a strategy." In order to stay afloat, these companies must have a superhuman grasp on every aspect of their business, including their customer base, strategic marketing strategies, as well as staying up-to-date with the latest technologies. With everyone facing such intense competition, it means one thing: shopping is only going to get easier and easier for consumers as companies continue to refine their intuitive approach to retailing.