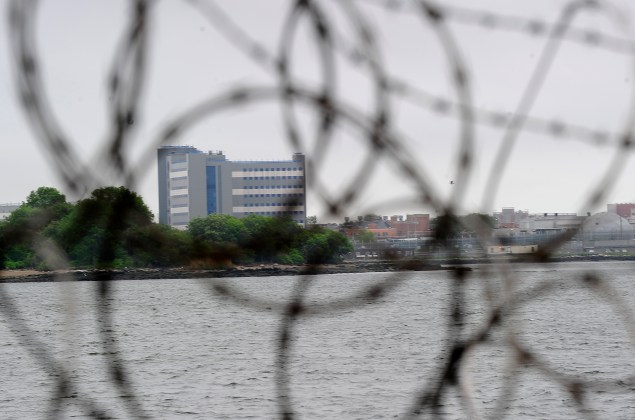 According to a recent report in the New York Times, the U.S. Department of Justice, prison reform advocates and New York City officials are in the final stages of a negotiated agreement to address violence, corruption and mismanagement that has been increasing in the city's jail system for the past decade. It allegedly calls for body-cameras for correction officers, rules limiting how much force correction officers can use when dealing with inmates, and the possible appointment of a federal monitor.
As I have read one story after another over the past two years concerning Rikers Island and the New York City jail system, the one thing conspicuously absent from all of the reporting is the city's glaring lack of leadership and accountability for more than a decade.
Where was the Mayor's Criminal Justice Coordinator and Board of Correction – the department's oversight? Where was the Mayor's Department of Investigation and Inspector General? Where was the department's own internal affairs deputy commissioner?
From 2002 on, where were all of those oversights, as one of the most successful and well-run agencies in New York City government slowly deteriorated right under their noses?
In one case, two New York City correction officers supervised the beat downs of various inmates, one of whom was actually beaten to death.
Civil rights abuses and corruption committed by staff have gone unchecked, while gangs and predatory inmates have carried out mayhem, atrocious assaults and murders.
In one case, two New York City correction officers supervised the beat downs of various inmates, one of whom was actually beaten to death. Another inmate was basically cooked to death in his cell, smothering from sweltering heat.
Violent inmates have pummeled uniformed and civilian staff, and it's now commonplace for inmates to throw cups of feces and urine on staff as a matter of horseplay.
Today, the Department operates 14 facilities, 5 court-pens, two hospital prison wards, and processes over 81,000 admissions annually, while managing an average daily inmate population of approximately 11,800 individuals.
In 1995 the department processed nearly twice that, with 133,000 annual inmate admissions in the Department's 16 jails, 15 court detention pens and four hospital prison wards, and had a daily population of close to 22,500 — almost twice of what it is today.
It was the most violent and mismanaged jail or prison system in the nation, with 130 to 150 inmate stabbings and slashings per month. Inmates waited up to six hours for medical treatment or to see their attorneys, and the food they were served didn't come close to meeting minimum standards. In addition to the violence, corruption, mismanagement, and daily chaos, the department was bogged down with dozens of federal consent decrees as a result of the department's failure to meet city, state and federal minimum correctional standards for decades.
In 1994, and rightfully so, New York magazine ran a cover story titled, is Rikers about to explode?
Over the next six years under Mayor Rudolph W. Giuliani, the New York City jail system was transformed from one of the most violent and mismanaged systems in the nation, to an international model of efficiency, accountability, and safety.
The department achieved a 93% reduction in inmate slashings and stabbings, a 72% reduction in serious use of force incidents, a 33% reduction in overtime spending, and a 31% reduction in staff sick abuse. We increased facility searches by 164%, which resulted in a 50% increase in weapons seized.
We established a performance measurement and accountability system that was recognized by Harvard University's Innovations and American Governments Awards Program that was responsible for unparalleled accountability of both staff and inmates alike, and reduced the length of time an inmate had wait to see a doctor from six hours to less than one. If an attorney came and didn't see a client within 45 minutes, my office was notified personally.
Throughout this unparalleled transformation of the agency, we also eliminated every single federal consent decree through compliance of local, state, and federal minimum standards.
These successes and achievements were not only historic for New York City, but unparalleled in jail and prison management anywhere in the country. However, over the past decade, Rikers Island and the New York City jail system has reverted back to the asylum it once was, where gangs control the housing areas, uniformed and civilian staff are viciously assaulted, and inmate on inmate beat-downs are commonplace.
Today, half of the staff either fears the inmate population or the explosive environment, or an administration that they believe doesn't support them.
An investigation by the U.S. Justice Department has uncovered egregious civil rights violations and widespread physical abuse by staff that has resulted in various charges and convictions. Why did it take the Justice Department to do something that the city should have identified and addressed a long time ago?
As devastating and hopeless as this all sounds, there are two realities: If the security and accountability programs that we implemented in the mid-90s were never eliminated, these problems today would not exist A nd to those that believe it's hopeless and cannot be fixed, history has already proven you wrong.
With twice the annual admissions and daily population, and five times the violence, we reduced violence, created program efficiencies, and held both staff and inmates accountable for violations of policies and/or the law.
If we could do it then, there is no reason that it cannot be done now. The sad reality is that you only need a negotiated agreement and federal master when those charged with managing the agency aren't doing the job they were sworn to do.
Civilian and uniform staff must be held accountable to adhere to department policies and procedures, and state and federal laws. If they violate procedures, they should be punished administratively. Unnecessary and illegal use of force and corruption cannot be tolerated, but in the same vein, they must be allowed to defend themselves and be given the benefit of the doubt by the agency and the mayor when they do. Use of force policies that prevent them from defending themselves jeopardize every inmate and officer in every facility.
It's easy for advocates and outsiders to criticize, but I'd love to see them walk through a housing containing 200 inmates without a weapon and a backup nowhere in sight.
I'd love to see their response to an inmate throwing urine and feces in their face. It's always easier to criticize others when you don't have to be the one on the receiving end.
Many inmates are not the angels that some advocates and the press make them out to be. They know the system and know what they can get away with, but they must be held accountable for their conduct. Jail cannot be a safe haven for criminal conduct.
There are reports that the city is considering eliminating solitary for 18 – 21 year olds, which could be extremely dangerous. This age group is the most violent in the system.
Solitary confinement can be inhumane if abused – I know, I've been there. But, there is a need for solitary when an inmate is a threat to staff or other inmates, or a threat to an institution, or an escape risk.
There are reports that the city is considering eliminating solitary for 18 – 21 year olds, which could be extremely dangerous. This age group is the most violent in the system, and responsible for the most barbaric and predatory behavior.
Where are you going to house them when they're cutting, slashing, stabbing and beating other inmates or staff? Where are you going to put an inmate who continually urinates into a cup and throws it into the face of others? Eliminating special housing for those inmates who are assaultive and a consistent threat to others, will increase violence dramatically, as they will be emboldened by the department's failures to control them.
The addicted and mentally ill need treatment, not prison, and it's up to the prosecutors and judges to deal with that, prior to sending them off to Rikers. Recently it was revealed that one inmate had been held at Rikers Island for 3 years and another for 7 years without ever getting to trial. Don't blame the correction department; blame the prosecutors and judges who put them there, and did nothing while they remained there. Blame the criminal justice system as a whole.
As someone who helped transform one of the nation's worst jail systems to one of its best, it sickens me to see where it is today. I also know that it is fixable.
Real leadership, and inmate and management accountability, are what is takes. It is as a simple as it sounds. Unfortunately, for more than a decade now, finding the right people to do the job that was supposed to be done, just wasn't that simple.
Bernard B. Kerik is the former  Correction Commissioner of the City of New York and former commissioner of the NYPD. He is the author most recently of From Jailer to Jailed