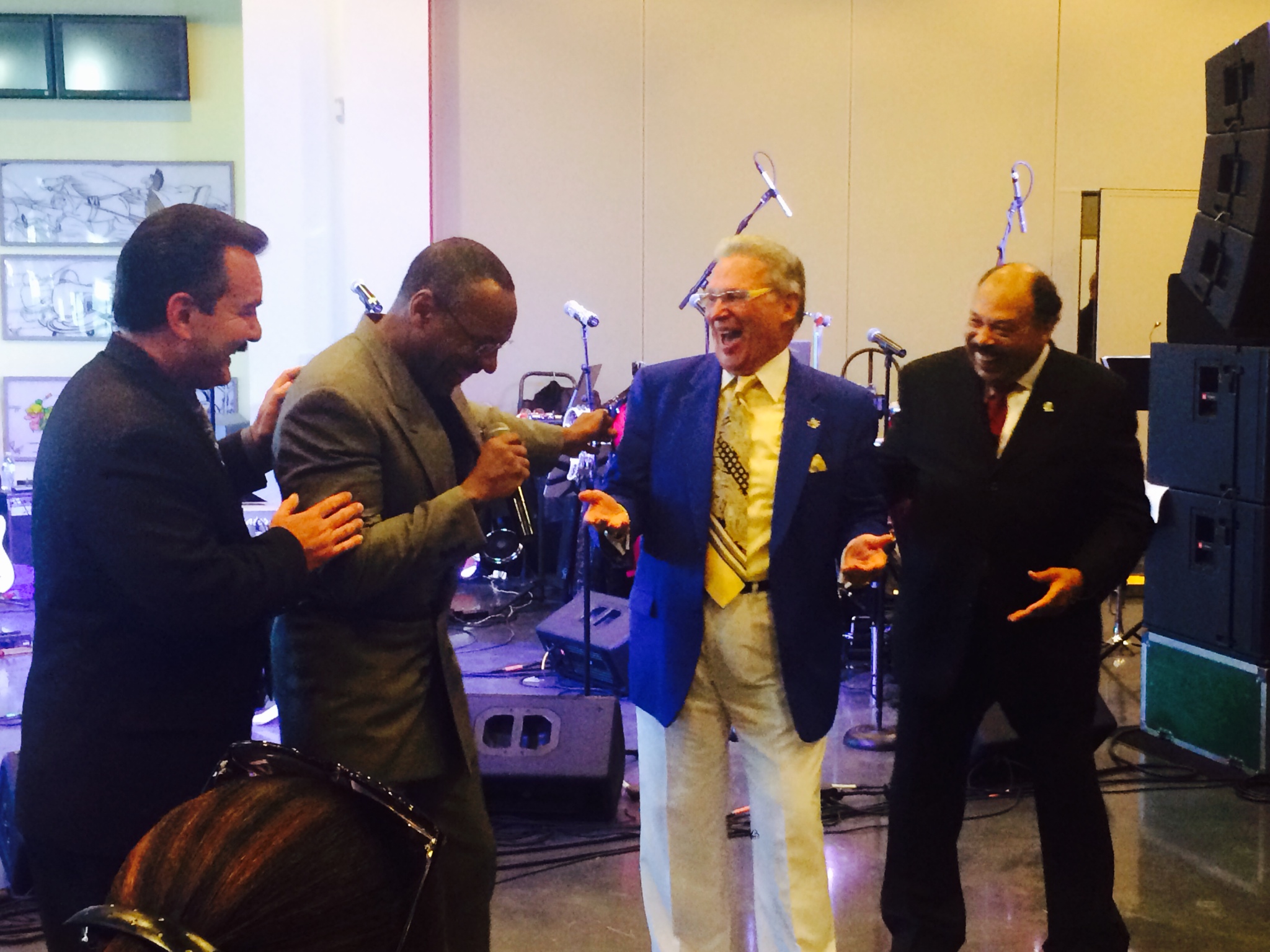 EAST RUTHERFORD – In the last book of the New Testament of the Bible, the Four Horsemen of the Apocalypse ride on to the scene, a vision of divine apocalypse, a harbinger of the Last Judgment, a shudder for sinners for all time.
At Meadowlands Racetrack on Tuesday night, the Democratic chairmen of four North Jersey counties – Bergen, Essex, Hudson and Passaic – rode into East Rutherford for what was billed as a charity event, providing what could be a glimpse of doom to South Jersey power brokers as the war clouds of casino controversy loom over all of New Jersey.
An early upstairs VIP party witnessed the full flower of Garden State political power packed into one room overlooking the racetrack before spreading downstairs, where a cover band blasted Bruce Springsteen songs as the summer sun slid down on the horizon.
Among those assembled: New Jersey Democratic State Committee and Passaic County Democratic Chairman John Currie, state Assembly Speaker and Hudson County Democratic Chairman Vinny Prieto (D-32), Bergen County Democratic Chairman Lou Stellato, and Essex County Democratic Chairman LeRoy Jones.
State Senate Majority Leader Loretta Weinberg (D-37) hung out amidst hundreds of others outside, chatting with some of her Teaneck neighbors.
Several potential 2017 Democratic gubernatorial candidates were present. Jersey City Mayor Steve Fulop made a brief appearance, his increasing star power quickly flickering in and out of the party, before leaving to attend to other business. Former U.S. Ambassador to Germany and Wall Street veteran Phil Murphy flashed his million-dollar smile as he spread his Irish charm around.
State Senate President Steve Sweeney (D-3), another possible 2017 Democratic gubernatorial candidate and close ally of South Jersey power broker George Norcross III, decried the idea that he needed a passport to cross over the intra-Jersey I-195 border line.
"I'm part of the Democratic Party, and I'm just here amongst friends," Sweeney told PolitickerNJ.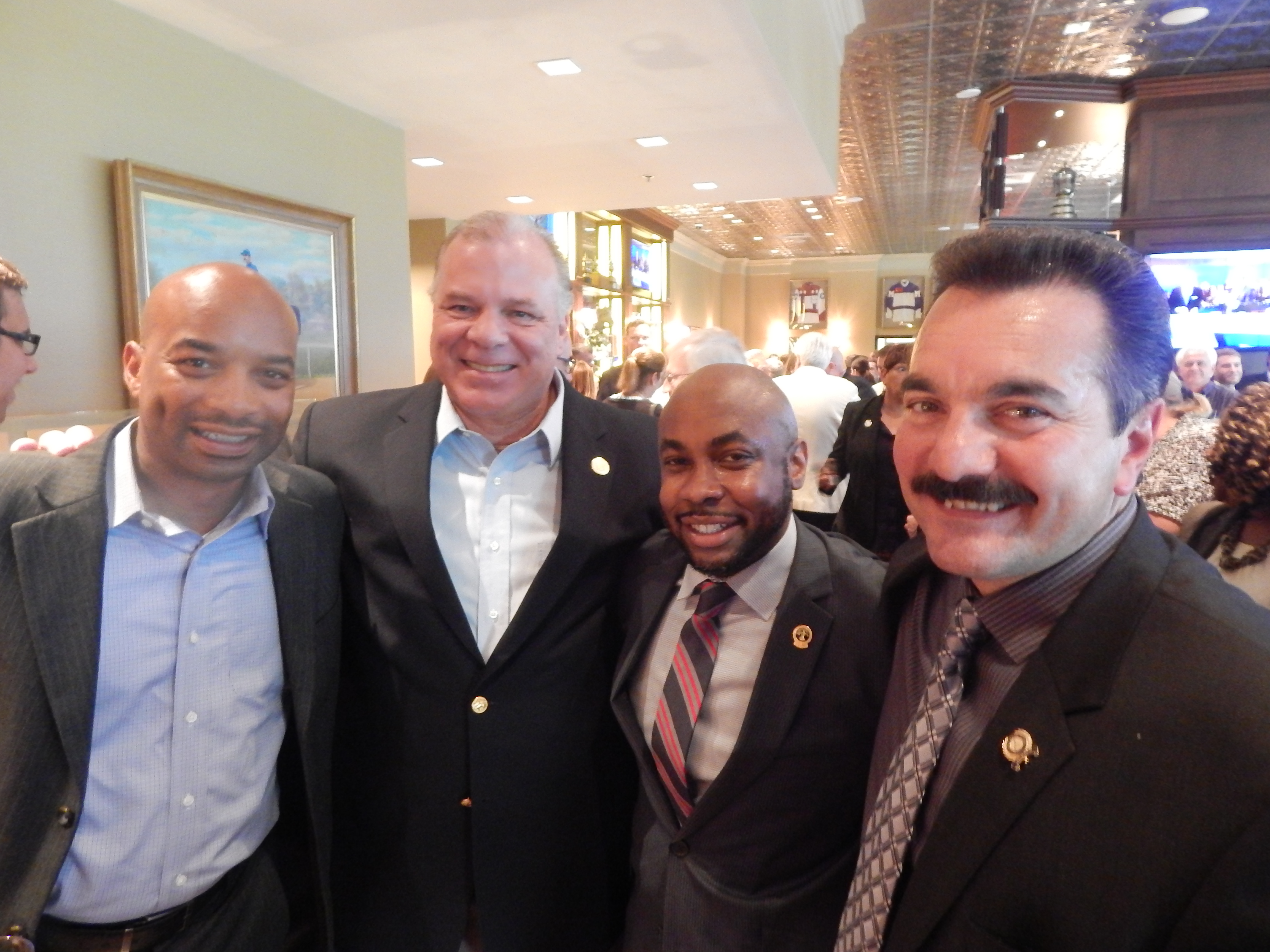 When asked about a theory state Senator and former Governor Richard Codey (D-27) posed earlier in the week that the ongoing debate over the potential expansion of the gaming industry into North Jersey was "inspired by South Jersey" and "contrived" in an alleged attempt by South Jersey's powers-that-be to derail a possible future statewide referendum on a proposed constitutional amendment to allow casinos outside of South Jersey and into the North Jersey counties of Bergen, Essex and Hudson if approved by both the state Legislature, Sweeney struck back.
"Governor Codey has every right to think whatever he wants. I didn't put the bill out that said three [North Jersey] casinos. It was a Newark legislator, [State Assemblyman Ralph Caputo (D-28)], that named the three counties [of Bergen, Essex and Hudson]. So how is that me?
"Obviously, I support the discussion of gaming outside of Atlantic City. I want to make sure it passes," Sweeney added. "I think we need to have the public discussion. So far, we've had different groups saying 'I want this, I want that.' Everyone wants [a casino], but we can't all have one. So we need to have a public discussion on this, which I'm more than willing to have, in order to get it right. We cannot fail. You need 24 Senators and 48 Assembly people to get it on the ballot. It's really simple. It's a matter of numbers. I can't answer [whether it would be on the ballot in 2015 or 2016] right now. This has to be a thought-out discussion for one reason: it's too important for New Jersey's future."
As for the idea that his ally George Norcross III was somehow orchestrating the obstruction of a referendum, Sweeney shot the concept down.
"That's way off-base," Sweeney said.
When asked if he has grown tired of the never-ending North Jersey and South Jersey debate over a range of statewide issues, Sweeney smiled.
"No! You know I like it," Sweeney said before he dove back into the swarming North Jersey crowd.
Steps away, Prieto, who made a point of saying that he has no favorite in the North Jersey casino contest, said that all those assembled at the party were "trying to do the right thing."
"The bill that Caputo put up is up to three casinos. Listen – every area has dynamics and merit. The people who are smarter than us, the ones that know where they should go, will be the ones that weigh in on that," Prieto said. "But for me, it has to be put on the ballot, and it should be sooner rather than later. I would personally think that [a referendum in] 2015 could be doable, and I think that would be right to do, to be honest with you. But it takes two to tango. This is not for the north – this is for the whole state of New Jersey. If we do not get revenues, how are we going to come up with all of the money that we need to do what we have to do, like [financing] the Transportation Trust Fund? We want to get things done, but we need money."
Standing side by side, Jones and Caputo, both backing a Newark casino site, provided the essential Essex viewpoint within a statewide framework.
"North Jersey is a segment of the state that hasn't got its just due over time. We're just trying to re-invent the wheel so that we are players, too," Jones said as Caputo nodded in approval. "We're going one way or the other, with [New Jersey Governor and potential 2016 Republican presidential candidate Chris Christie] not focused here but elsewhere. We have to make sure that our issues are heard, and that our issues are addressed. That's the bottom line. I think it's solid public policy in the end."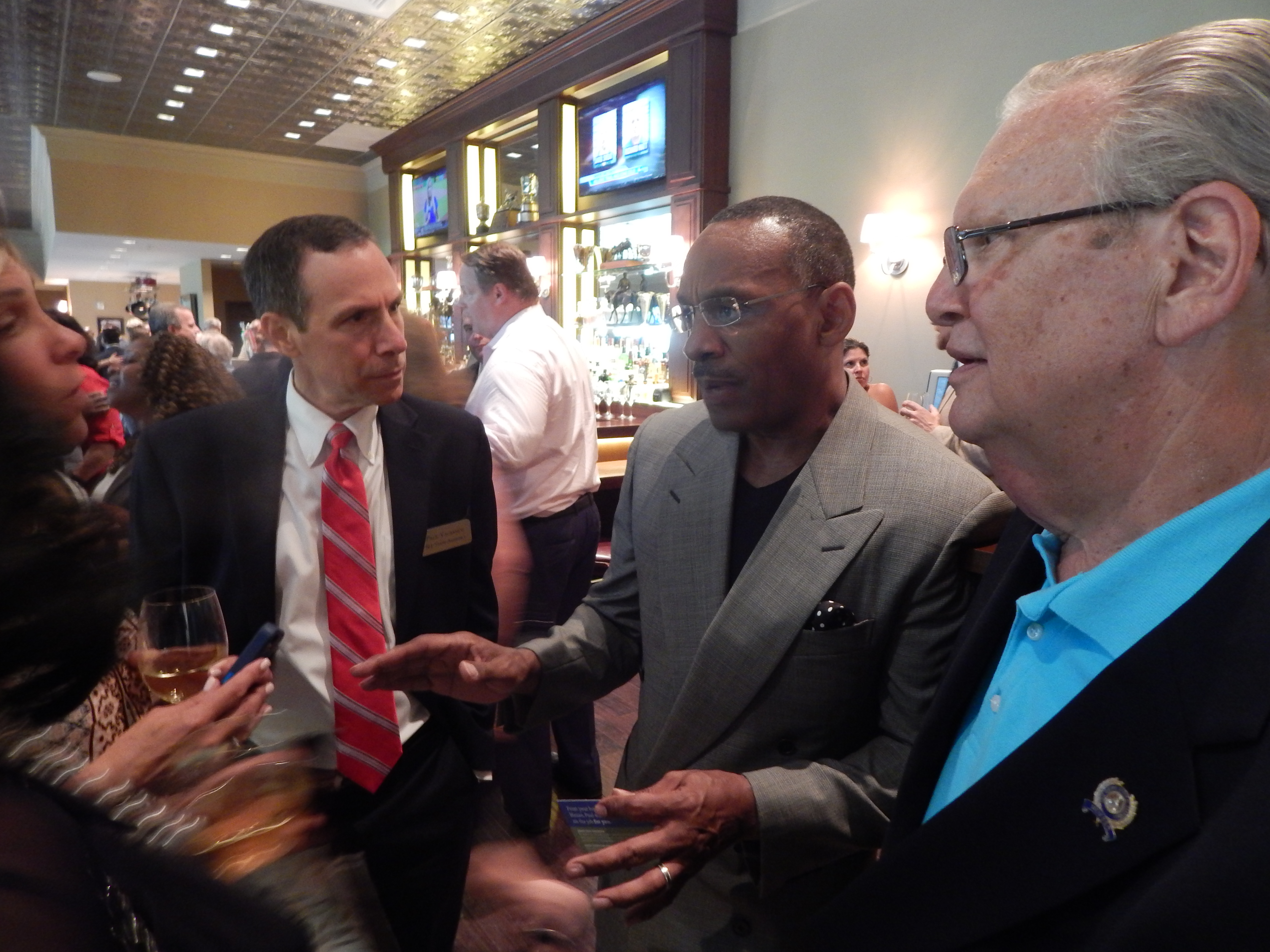 "We want to work with Senate President Sweeney," added Caputo, a former casino executive, a co-sponsor of the resolution to introduce a proposed constitutional amendment to allow casinos outside of South Jersey and into the North Jersey counties of Bergen, Essex and Hudson, and who suggested the area around Newark Liberty International Airport as the best potential Newark casino site. "If what we are trying to do is successful, we want to provide a funding source for the transition of Atlantic City. This is a good deal for them. The fact that [Sweeney] is here tonight gives me hope that we can work together on this issue."
Murphy delved into his own background as a former Wall Street financier and ambassador to Germany, a nation economically decimated in 1945 after World War II while Atlantic City fiscally suffers now because of the vagaries of the gaming industry nationwide, to examine the North Jersey casino situation with a sympathetic eye toward South Jersey.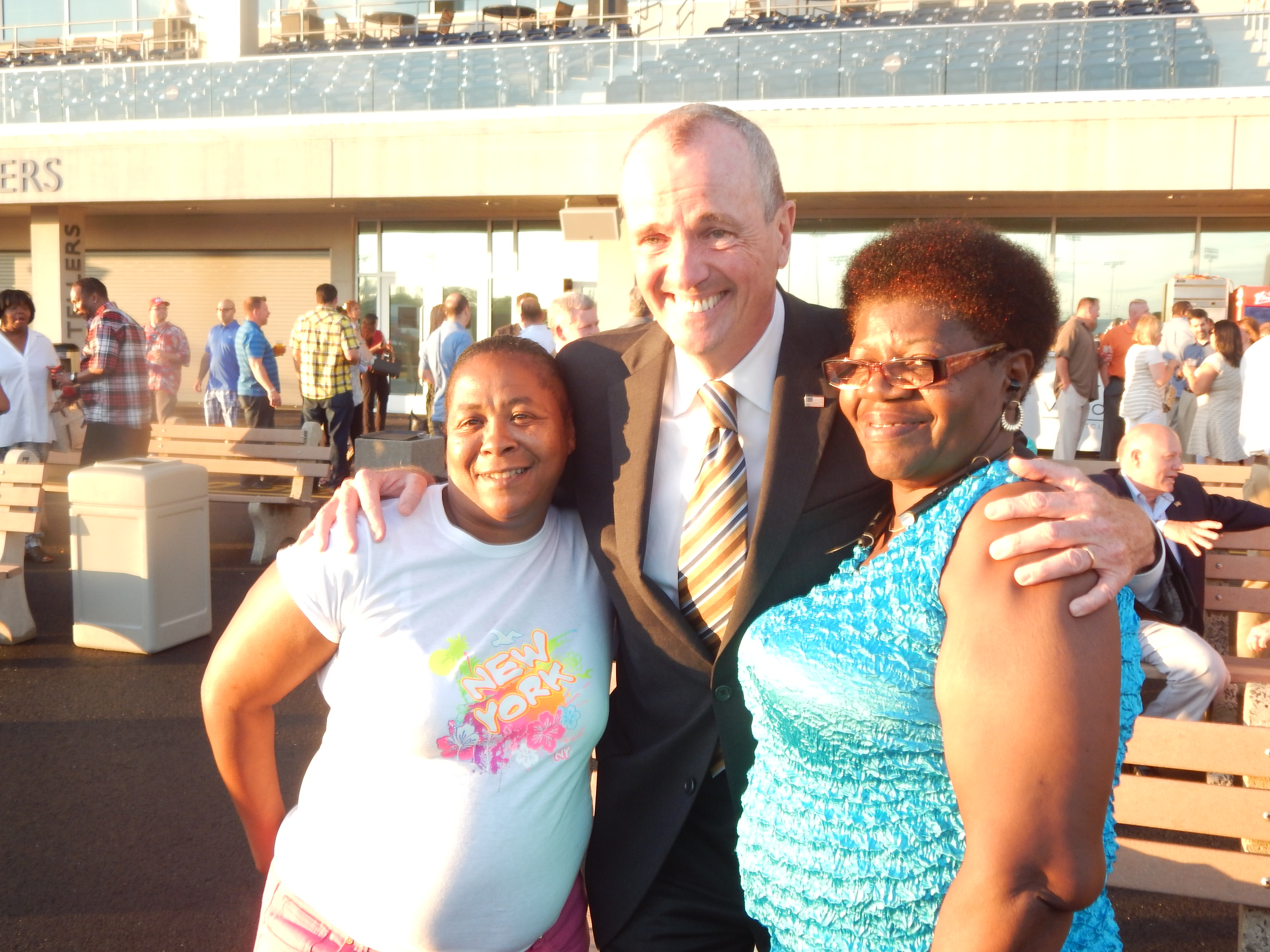 "We have to care about casinos. There are too many jobs at stake. There are very few available job creators, or tax dollar creators, that are meaningful that are at our disposal right now," said Murphy, often interrupted by well-wishers and hand-shakers as he spoke to PolitickerNJ. "Some of these projects that are being talked about, they are measured in billions of dollars. We have to figure this out. We can turn this around a lot faster than we think. I'm not smart enough to know what the ultimate resolution is with the casinos. But the big concern to me is that somebody else is going to steal the march from us. I'd be very concerned about a first-mover advantage for New York, for instance. I wouldn't say that forecloses the opportunity [for New Jersey], but it diminishes it. If this idea is as strong as this one appears to be, you want to be the first kid on the block to make that move. I also think that Atlantic City can be re-created and taken to the next level from its current incarnation. We rise and fall together."
Stellato, beaming as we wore a blazer in a color he determined to be "electric blue," talked about the power surge felt in the North Jersey crowd on an early 2015 summer night.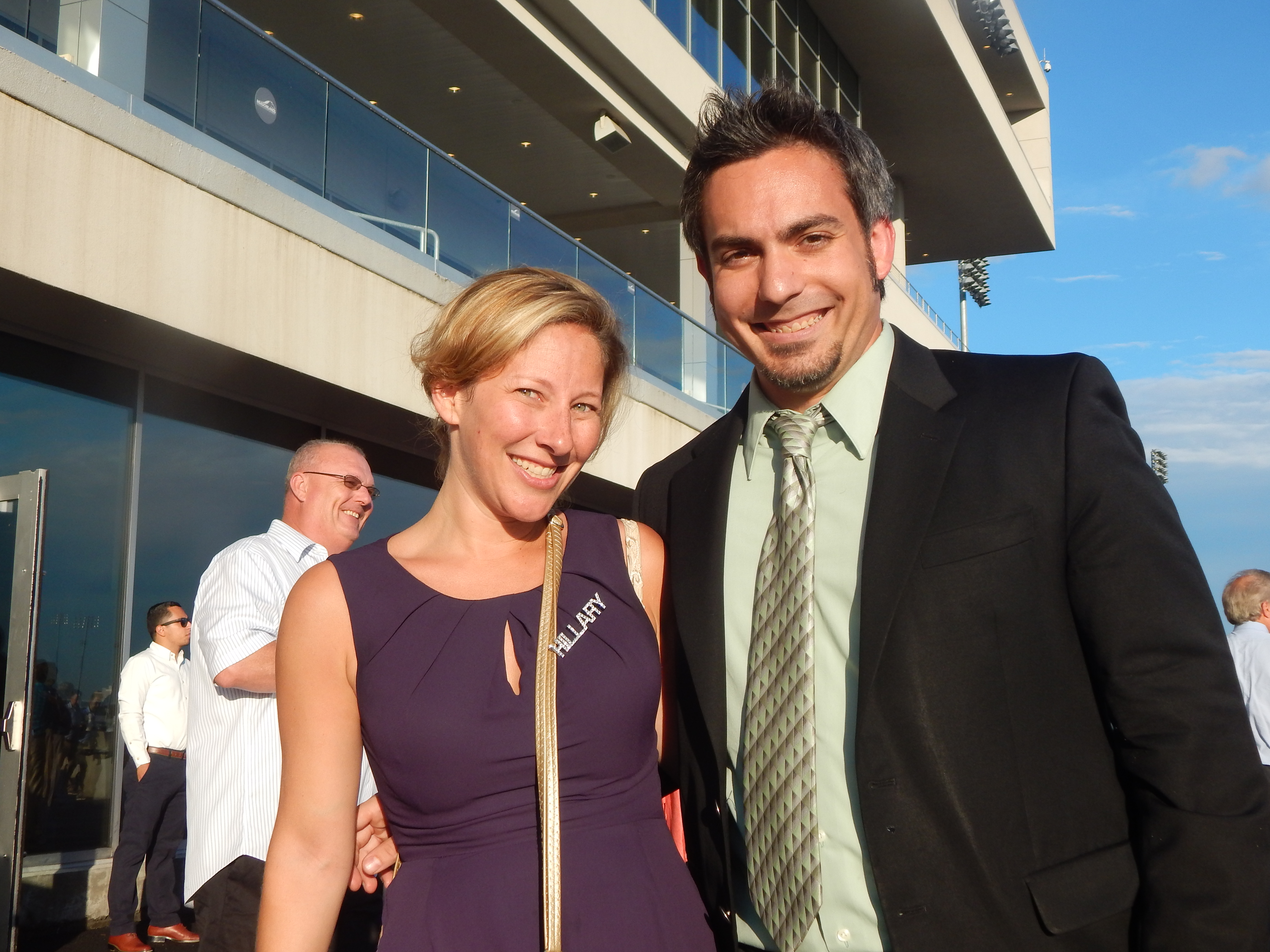 "This is something that's been in the works for years," said Stellato about the Meadowlands Racetrack party, which was attended by more than 2,000 people and raised more than $175,000 for the recently-formed 501(c) 3 nonprofit organization known as the North Jersey Quad County Unity Alliance, with the funds to be distributed to the economically disadvantaged in the aforementioned four-county area, according to event organizers. "We decided that it was time to do something for the rank and file. We're together all the time."