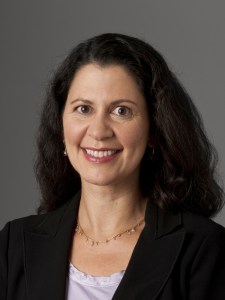 After over 12 years as the voice at the helm of NPR's All Things Considered, NPR's Melissa Block is signing off for a new assignment with the network. Block, who started at NPR in 1985 as an editorial assistant, has been the sound of NPR's flagship news program since 2003. Block's last day as a host of All Things Considered will be August 14.
According to an announcement posted this morning on NPR's site, Block will soon begin as a Special Correspondent, where she'll have an "expanded role" that will include foreign and domestic long form profiles, reported series, guest hosting preexisting NPR shows, as well as developing new podcasts.
"Great reporting combined with compelling storytelling is vital to NPR's future. No one exemplifies that blend better than Melissa. As All Things Considered listeners well know, Melissa has an amazing ability for telling the important stories of our age in a way that engages both the heart and the mind," said Mike Oreskes, NPR's Senior Vice President of News and Editorial Director, in the network's statement.
According to NPR, All Things Considered "is the most listened-to, afternoon drive-time, news radio program in the country." Before hosting the show with co-hosts Robert Siegel and Audie Cornish, Ms. Block was a New York correspondent for nine years.