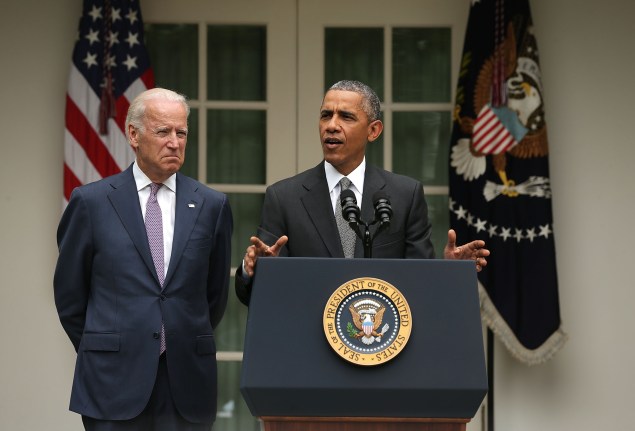 The Supreme Court has ruled that the Affordable Care Act is legal. Now let's get it right.
The Court ruled that Federal subsidies may support eligible people even if they live in states that have chosen not to set up state-specific exchanges, and have to select their insurer from the Federal exchange. The issue the Court considered was whether the exact language of the bill – providing subsidies to people buying insurance on "an exchange established by the state" meant just that. The Chief Justice, writing for the 6-3 majority, said, "In this instance, the context and structure of the act compel us to depart from what would otherwise be the most natural reading of the pertinent statutory phrase."
"Congress passed the Affordable Care Act to improve health insurance markets, not to destroy them," Justice Roberts reasoned. "If at all possible, we must interpret the act in a way that is consistent with the former, and avoids the latter."
In the future we might see a Republican Congress vote to change the law along with a President who supports that change. But for now, we should all accept the ACA as the legitimate law of the land.
It is now time to be candid: Obamacare's intent was noble. Providing healthcare for everyone is an appropriate objective for a civil society. But the Affordable Care Act didn't quite do that. It provides for health insurance; and that is more than a bit different. The mechanism created to achieve this is, well, awkward at best.
We have heard lots of individual stories of grateful people; people who could not get health insurance because of "pre-existing conditions" or premiums that were simply out of reach. We have heard an equal number of tales from frustrated people who purchased exchange-based plans only to find that promised doctors and hospitals supposedly in the selected plan were not. And we've read dozens of reports detailing the exorbitant premium price increases for people ineligible for subsidies. (There is no question that the insurance companies have done very, very well because of ACA.)
How much of the opposition to ACA was a dislike for Mr. Obama personally, partisan strategy, or ideological opposition to "socialized medicine" is no longer relevant. The Supreme Court has ruled twice that the ACA is Constitutional. In the future we might see a Republican President and Congress vote to change the law. But for now we should accept the ACA as a legitimate, if flawed, approach to providing health insurance And we should move on – to fix the problems and recognize that in a civil society, providing everyone with adequate health care is a legitimate role of government.