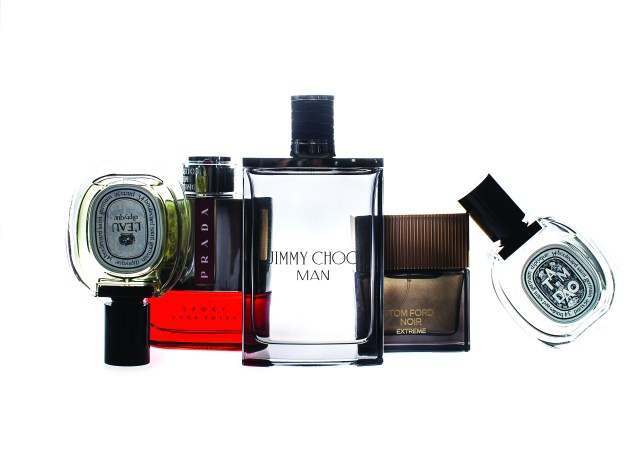 Daddies of all kinds deserve a gift that does double duty, so why not celebrate Father's Day with a scent that looks as good as it smells? Designer labels aside, this crop of cologne creations feature bold aromas contained in bottles that would pique the interests of an architect, an artist, or even an anthropologist. With that said, we were extremely curious as to what the Observer's own writers and editors would think of these fragrances.
A few bold subjects stepped up to the plate and were willing to test out these designer scents, all for the sake of journalism. The reviewers had to follow only one rule: Spray their scents and answer a questionnaire about their chosen fragrance. While we can't promise that they nailed the correct vocabulary pertaining to aromas, including top notes and essences, we assure you that these reviews will entertain.
The reviewer: Political Bloodhound
The scent: Montblanc Legend, $78, Macys.com
Did you like the packaging?
It's gorgeous packaging – the Montblanc brand is golden in my eyes, so I was excited to try it.
First impression of the smell?
Too feminine, it reminds me of ladies' perfume.
Wait ten minutes – now what do you think of the scent?
It dissipated pretty quickly, which I like in a scent.
Did anyone notice you wearing this scent?
My wife noticed and she liked it better than I did.
Would you buy this scent?
Probably not.
Would this make a good Father's Day present?
I'd appreciate any gift that looked so good.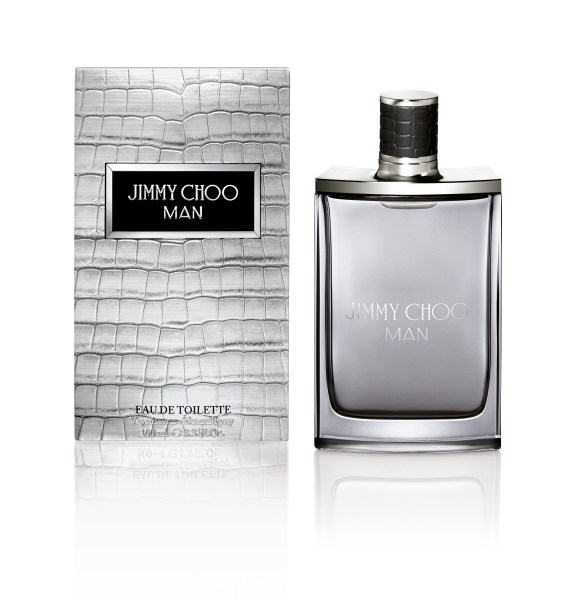 The reviewer: Culture Vulture
The scent: Jimmy Choo MAN, $82, Macys.com
What are your first thoughts on this fragrance?
There wasn't much to the packaging or bottle, but I have a feeling that if you like this scent you will love the fact that it's just called MAN. 
What does this scent remind you of?
Remember Hollister? It reminds me of Hollister.
What is your first impression of the smell? And after ten minutes?
It's nice, but very, very strong. It's definitely a grower. I liked it a lot more after ten minutes and it wasn't so overwhelming.
Did anyone notice your new cologne?
Two of my close friends. One said it was "nice," the other said that I "smell like the Entourage movie." My girlfriend told me it smelled like a woman's perfume, so take that as you will.
So would this make a good Father's Day present?
I guess no father is really going to be upset if the cologne you get him is simply called MAN.
The reviewer: Reporter Bon Viveur
The scent: Valentino Uomo Edition Noire, $95, Nordstrom.com
First impression of the scent?
A+ job on the packaging, as well as the overall aesthetics of the bottle itself. It almost looks like a black grenade.
What are your thoughts on the actual scent?
The smell was good. Now I understand the whole matte black grenade look because the smell itself is very dark and musky. I wouldn't necessarily say it's a summer scent, but who I am to judge? It reminds me of a well-dressed Italian man at a polo club.
Did anyone notice you wearing this scent?
One co-worker…and my mother. They both enjoyed the musky aromas.
And what did your significant other think?
She liked it and gave it an 8 out 10. I concurred with this, although my mom felt very fondly of this fragrance and gave it a whopping 9 ½ out of 10.
So would this make a good Father's Day present?
My dad would most certainly like receiving this as a gift.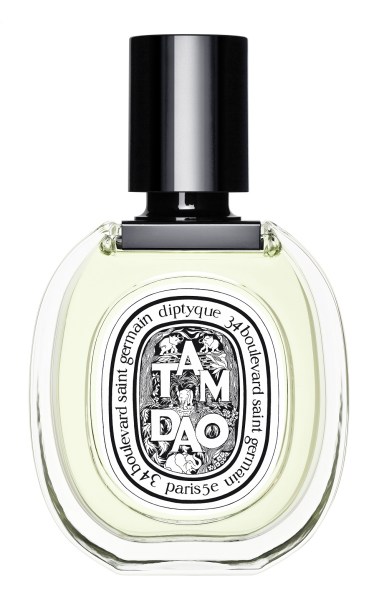 The reviewer: Writer In The Attic
The scent: Diptyque Tam Dao, $90, DiptyqueParis.com
What was your first impression of the packaging?
I don't know what "TAM DAO," the letters printed on the box, mean. But the elephant sketches reminded me of a little Edward Gorey drawing, so I was happy with it.
What did you think of the fragrance?
I didn't like it, but I should preface this by saying that I don't like cologne. Also, the only really scented thing I wear is Old Spice deodorant, which is pretty potent, so it feels kind of counterproductive to wear two potent smells at the same time.
And after ten minutes?
I like it less because now it's on me and it won't go away and I keep putting my wrist near my mouth and now the taste of cologne is in my mouth.
Would you buy this scent?
No. But lest Dyptique takes it personally, I should add that I wouldn't buy any scent—at least not at this point in my life.
Would this make a good Father's Day present?
I think it would make a good present for a father, but I don't think it would make a good present for my father, as I let him sample it this weekend and he kept saying that he regretted putting it on.