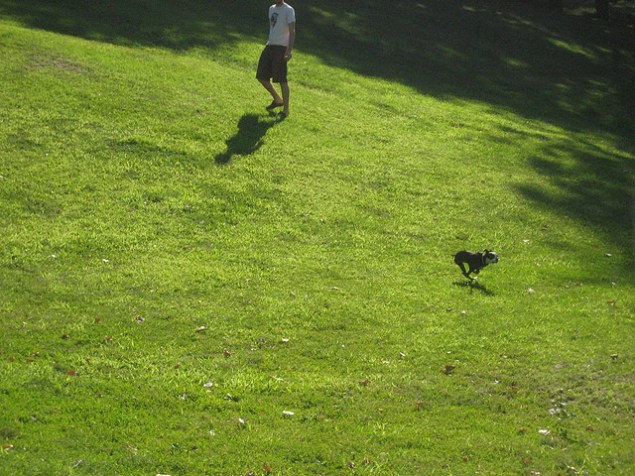 Even as Steve Witkoff moves forward with plans to co-develop the current site of the Park Lane hotel on Central Park South into ultra high-end condos, the bizarre battle to preserve the hotel is ongoing, according to Crain's. The preservation campaign, which has widely been viewed as a bid to block the re-development of the site rather than an earnest effort to save the Park Lane, has been quiet for the last few months, but the group behind it is again agitating to have the structure landmarked.
On the lesser luxury scale, construction is slated to begin this month on a dozen new apartments at 436 and 442 E. 13th Street in the East Village, DNAInfo reports. Each unit in the Amirian development will have three bedrooms, 2.5 baths, Bosch and Thermador appliances and price tags starting around $2.3 million.
In the same vein, Windsor Terrace may be a bargain compared to Park Slope, but it's no deal, The Wall Street Journal reports.
Not even mega home ware retailer Crate & Barrel can afford the rents on Madison Avenue anymore: citing fears of a major increase when their lease comes up for renewal in 5 years, the retailer will exit its lease early, closing its flagship of more than 20 years, The Wall Street Journal reports. There are no plans to open the store elsewhere, though the company's Soho store will remain open.
Nearby, the SL Green building at 609 Fifth that houses the American Girl store is for sale, according to Bloomberg, and could fetch $600 million, in part because the brand's lease is up in 2018, allowing for a big rent increase should the new owner so desire.
The Citibike redesign undertaken by Olympian Ben Serrota won't look much different by, but it will involve a seat with more support and a hole in the center to let rainwater out and a less fluke-y gear system, according to Gothamist.
Speaking of design… Adidas may soon open a design studio above Brooklyn Brewery at 118 N.11th Street in Williamsburg, according to Crain's.
The High Bridge, which connects the Bronx to Manhattan over the Harlem River and was the final link in the aqueduct that first carried pure water to the city in the mid-1800s, will re-open for foot and bicycle traffic after 20 years of closure, according to The New York Times.
The mayor, seeking to push Albany to approve his proposed rent regulation and 421-a reforms, took to a Harlem church on Sunday to repeat some of his rhetoric about the city becoming a gilded metropolis if his reforms do not pass, The New York Times reports.
He also floated an end to the program, as Capital New York notes, if Gov. Cuomo and the state legislature are unable to come to an agreement re: his reforms, passing a mansion tax, etc.
Things, though, aren't looking very promising on that front. Via The Times: "A top Cuomo administration official said on Sunday that no one had yet devised a plan that could pass the Legislature and satisfy all the parties. The official, who spoke on the condition of anonymity so as not to derail the process, said Mr. Cuomo's suggestion to extend the status quo was meant to apply pressure that would yield a compromise."
Meanwhile, Crain's has lukewarmly endorsed de Blasio's 421-a reform proposal, dings Cuomo's insistence on prevailing wage: "For now, the mayor's new 421-a plan is the best option."