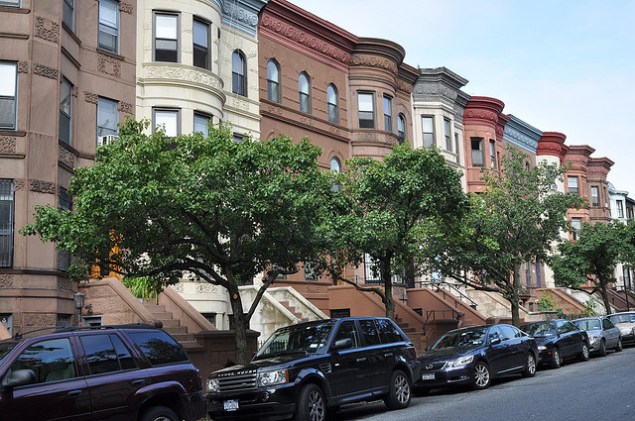 Vin Cipolla, president of the Municipal Art Society for the past six years, is stepping down at the end of this one, Crain's reports. Last year Mr. Cipolla announced he was forming a partnership to incubate and invest in media, entertainment and hospitality companies with architect and designer David Rockwell; it's unclear if he's leaving to take a more active role there.
Get ready for more pricey, glassy towers, Brooklyn: The New York Times reports that Extell has snapped up the last development site at City Point. Although Gary Barnett—motivated perhaps by Bill de Blasio's 421-a reform plan—says that he probably plans to build rentals, not condos. It will, however, likely soar to 60 stories, as Extell does not really do low rise. He will also build a mall at the site.
Meanwhile, a battle is raging in Queensboro Hill after a woman replaced the small, single-story rowhouse she'd bought with a much larger two-family, according to The Times, which was allowed by the property's zoning, but has caught heat as a history-effacing monstrosity.
How do you go about finding a rent stabilized apartment? It isn't that hard, Curbed points out. For starters, there's a database of all rent-stabilized buildings, and if you search rent stabilized in Craigslist, quite a few things actually come up.
You may, however, want to act fast as The New York Daily News reports that over 100,000 rent-stabilized units—the largest percentage in Tribeca and Lower Manhattan—are on the verge of flipping to market rate rents unless vacancy decontrol laws are changed.
A string of copper thefts from subway and rail tracks, sparked in part by the cost of copper more than tripling in the last few years, is endangering and inconveniencing riders across the country, the AP, via Crain's, reports.
Finally, it turns out a dome that spins in New Paltz is not the easiest of homes to resell, The New York Times reports.