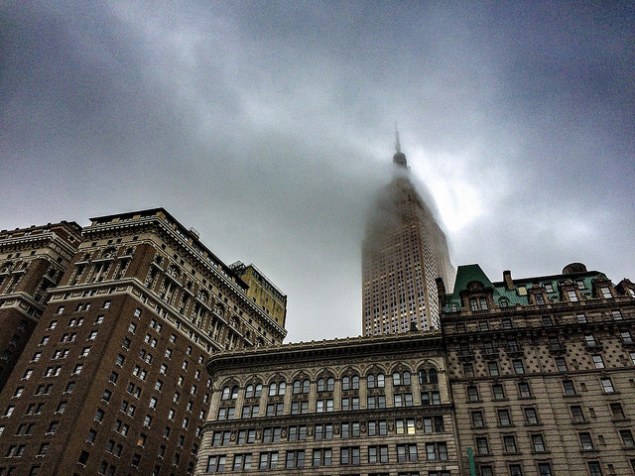 At midnight, the rent regulations lapsed as Albany failed to come to an agreement, The New York Times reports. Legislators also failed to come to an agreement on 421a.
Mayor de Blasio has warned that the consequences of a failed agreement would be dire, as quoted by Capital New York: "This is a very troubling moment for over 2 million New Yorkers wondering literally as the clock clicks down to midnight what's going to happen to them, what's going to happen to their families, what's going to happen to their apartments."
However, Frank Ricci of the Rent Stabilization Association, a lobbying organization that represents landlords, told Capital that "All the tenant leaders from R.S.A. are in agreement that nothing happens to rent control and anyone who's rent stabilized—their lease is still in effect… This is just ridiculous. There's no need to scare people."
And the rent laws have lapsed before with no dire consequences as whatever gets decided is simply applied retroactively, also according to The Times. Though tenants, understandably, are worried: "The 311 call center had received more than 200 rent-related calls by 5 p.m. on Monday, city officials said."
So are developers: The Wall Street Journal reports that developers have been scrambling to take advantage of the expiring 421a tax break: "In April, 5,546 New York City residential units received construction permits, the most during any single month in the past five years, according Census Bureau figures."
The demand for architects is surging, but there are too few experienced ones to go around, Crain's reports, with a missing generation whose careers never took during the Great Recession leaving a gap in professionals with 5 to 10 years of experience. "Without those seasoned hands, many firms are making due with less-experienced people, and as a consequence, are devoting more time, as well as money, to training them."
Though lord knows New York, and especially Brooklyn, needs them. A rendering published in Brownstoner of the condo slated to rise on the site of a former gas station in Clinton Hill at the corner of Fulton and Vanderbilt is, well, impressively unimpressive. It looks both bland and surprisingly unharmonious, which is quite a feat. Daniel Bernstein of Kutnicki Bernstein Architects is the architect of record.
On the other hand, whoever handled the renovation of Beastie Boy Mike D's Cobble Hill townhouse, which is now listed for $5.6 million, according to Gothamist, really knew what they were doing. Maybe it was Mike D. himself, who designed the Brooklyn-themed toile wallpaper and advocated for the impressive ceiling-mounted swing in one of the bedrooms (or at least, we'd assume).
East Village chronicler EV Grieve, who has been anonymously blogging about the neighborhood for the past 8 years of so, has been outed as John Elssaser, a resident since 1994, originally from Ohio, who was the editor of his high school and college newspapers who now works for the Public Relations Society of America. Mr. Elssaser made the decision after learning that his outing at the hands of Bedford+Bowery was inevitable.
Now that High Bridge in the Bronx has re-opened, parks advocates are hoping that the blighted waterfront might be transformed into a greenspace as well, according to DNAInfo.
If the hipster is dead, who replaced him? asks Mashable. Why, the yuccie, the young urban creative, with the financial wherewithal and education to believe that they, and only they, should benefit from their creative endeavors. "Yuccies, by my definition, are determined to define themselves not by wealth (or the rejection of it), but by the relationship between wealth and their own creativity. In other words, they want to get paid for their own ideas, rather than executing on someone else's." But if no one wanted to admit to be a hipster or a yuppie, good luck getting them to admit to yuccie-ness.

Another uphill battle: raising the resale value of graffiti, which despite the rising star of street art, remains, well, mostly street art, according to Crain's, though more and more developers are paying taggers to give their project an "authentic" New York air.
Finally, the condo board of an Upper West Side condo is requiring breed certification, or in the case of mixed breeds, a DNA test, to prove that the dogs are not one of the breeds it has deemed troublesome (breeds that include malteses and pomeranians), according to DNAInfo.