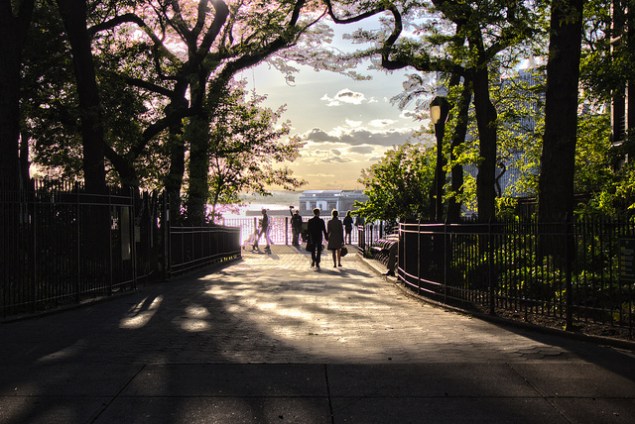 High schools civics: this year, nineteen 16- and 17-year-olds were elected to community boards across the city, after the state legislature lowered the minimum age from 18 last year, according to The New York Times, which notes that "New York appears to be unique in the combination of youth participation and community board structure, which allows the citizenry to play a formal, if advisory, role in zoning and land-use issues, budgeting and the delivery of city services."
Greystone has applied to be a regional EB-5 center in New York, Crain's reports, which would allow it to raise cash for its projects from foreigners who invest at least half-a-million dollars in U.S. projects in exchange for a green card.
Jonathan Marvel whet his appetite for architecture watching his father Thomas, one of the most successful architects in Puerto Rico, work, but when it came time to establish himself as an architect, he struck out in New York. Now, with one island's building industry struggling, the Marvel son is helping the Marvel father keep himself in commissions, The Times reports.
Among Marvel's current projects is the condo tower that will rise in the place of the Brooklyn Heights public library (a new branch will be built on its ground floors), which The New York Daily News just revealed will look something like the Flatiron building. The project, being developed by Hudson Companies, is a controversial one given that it replaces a freestanding library with space at the bottom of a residential tower in exchange for a one-time infusion of funds for the cash-strapped Brooklyn Public Library system.
Speaking of cash-strapped: Manhattan's Amalgamated Bank and Trimont Real Estate Advisors announced today that they plan to offer construction loans for improvements to affordable housing, Crain's reported.
Meanwhile, on the Williamsburg waterfront, ODA Architect has designed what it refers to as a "molded iceberg" condo tower for Eliot Spitzer, who recently took the reigns of the family real estate business following his fall from political grace with a prostitute and unsuccessful (so far) attempts to get back in it, according to Gothamist.
In other second act news, Gothamist has photos of the Williamsburg wine bar that LCD Soundsystem's James Murphy just opened. It's called (appropriately?) "Four Horseman." New York, I love you, but you're bringing me down?
It's hard to be cool, as many building tenants seeking a hip transformation for their stodgy office space have discovered, which doesn't stop old-fashioned office towers from trying, according to The Wall Street Journal. At least, they're adding lots of polished concrete and exposed wood.