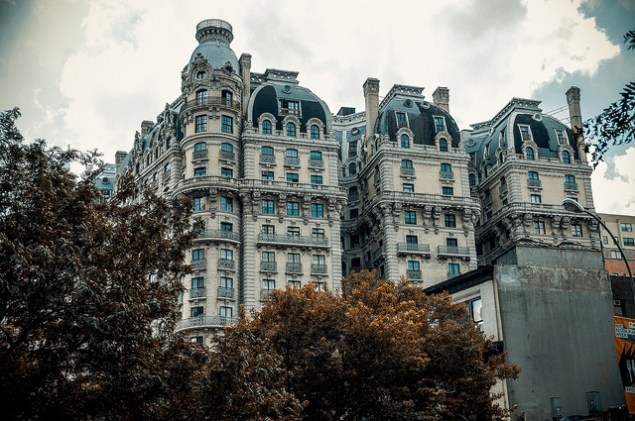 After an era of yo-yoing, home prices in the U.S. have finally come to rest at a reasonable level when compared to incomes, rents and other measures, according to The New York Times. "In contrast to the periods of irrational optimism and pessimism, the market is settling into a balance in which buyers are comfortable spending what they can afford given their income and savings, but aren't willing (or able to persuade lenders) to stretch beyond that."
Feeling optimistic and increasingly equipped with digital tools that make it easier, more high-end homeowners are opting to go it alone when it comes time to sell, The Wall Street Journal reports. "In the past few years, more luxury homeowners like Ms. Platt have taken the "for sale by owner," or FSBO, route, according to data from real-estate website Zillow. In April, 3.5% of high-end listings—defined as the top 5% priciest homes in their respective cities—were listed by the owners, almost double the percentage in April 2012, but still a small segment of the overall market."
Crown Heights has emerged as one of the most in-demand neighborhoods in Brooklyn—a place where "stoop life still thrives," according to The Times, and the violence and racial tensions of decades past have ebbed.
The neighborhood's rising rents, however, have also encouraged some truly terrible behavior. Criminal charges have been brought against Crown Heights landlord Daniel Melamed for allegedly driving tenants out by shutting off heat and doing construction and demolition, The AP, via Crain's, reports. "Authorities allege the landlord illegally shut off heat to rent regulated tenants, even when outdoor temperatures fell below freezing, exposed tenants to lead dust that were up to 88 times higher than permissible levels, and destroyed interior walls and common spaces creating fire hazards."
Tenants advocates, angry that Gov. Cuomo let the rent laws expire, are already plotting to oust him when he comes up for re-election in three years, Crain's reports. Of course, at least some of that rhetoric is likely aimed at getting him to pass more favorable rent laws now.
But Capital New York reports that the outcome might not be very favorable, with three-way talks tipping closer to Senate Republican's proposal, which would renew the rent regulations for 8 years but leave in place vacancy decontrol.
In protest of the lapsed laws, Brooklyn borough president Eric Adams and tenants advocates slept outside Gov. Cuomo's Manhattan office last night, The New York Daily News reports.
And finally, of course, the Parisians would do it better, even micro-units: Curbed has images of a tres chic 120-square-foot unit in Paris that's as lovely as it is small.