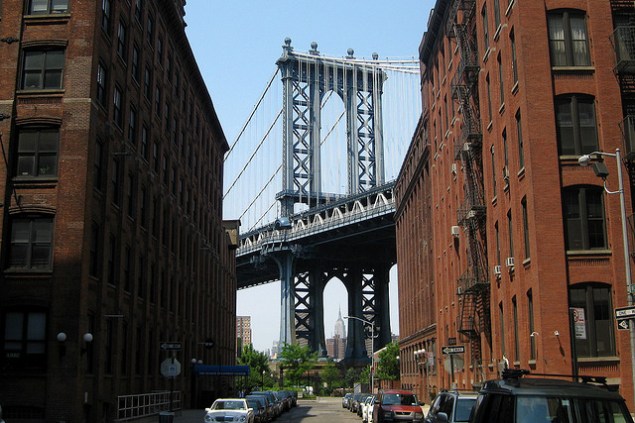 Despite a scandal-tinged year, real estate developers' still strong influence in Albany can be seen in the four-year renewal of 421-a, which will allow developers to continue to receive the generous tax abatement after reaching an agreement with labor leaders, according to The Wall Street Journal. "Legislators, lobbyists and political aides say REBNY exerts influence quietly with a sophisticated political operation that donates to politicians on both sides of the aisle and includes phone calls from some of the state's top real-estate executives." All of which irked tenants' advocates, who had hoped that this year's indictments might change the cozy relationship.
Another deal reached: workers at the Waldorf Astoria and the Chinese insurance firm that bought it for $1.95 billion this year have come to an agreement that will allow the new owners to convert a large portion of the building to high end condos with a significantly reduced hotel portion, according to The New York Times. The deal would pay almost $149 million in severance packages over the next two years. "There are people of retirement age, hundreds of them, that are getting over $200,000 in severance," said the head of the Trades Council.
Meanwhile, the demand for real estate in New York is such that developers are increasingly building next to public housing, The New York Times reports, betting that market rate tenants in Red Hook, Mott Haven and the Lower East Side won't be dissuaded by the proximity of projects. It also helps that crime rates are at historic lows. As Charles Bendit of Taconic told the paper: "People who are living in lower-income housing are not necessarily people who are committing crimes. And whatever stigma was attached to that is no longer valid. There's an income difference, and that's it."
However, just because the two are living side-by-side not mean that there's necessarily an significant interaction and new retail and restaurants drawn by the higher-income housing not infrequently replace businesses the low-income residents could afford.
The house that Facebook bought: Facebook cofounder/New Republic publsiher Chris Hughes and husband Sean Eldridge are putting their Soho condo on the market for $8.75 million, according to The Wall Street Journal, nearly double the $4.8 million they paid for the apartment in 2010. Not quite a Facebook level of appreciation if they manage to sell it for that, but also not bad… No word on why or where they're moving.
Speaking of moving (and not moving): Uber claims that the mayor and city council are trying to "break it" by capping the number of new for-hire vehicle licenses, Crain's reports.
The way to enormously popular Brooklyn Bridge Park shouldn't be through narrow, cobblestoned streets, The Brooklyn Eagle opines, pointing out that the small, old streets have a hard time handling the heavy traffic that the park is generating. One proposal would call for closing Joralemon to vehicular traffic, which the DOT is considering.
Meanwhile, interdisciplinary design firm Dror isn't run by architects, but Curbed reports that they're experimenting with designing buildings. Principal Dror Benshetrit has been tapped to come up with designs for two New York City projects and has taken things even further with a design for a conceptual Fifth Avenue skyscraper that would make use of an exoskeleton to free up the building's interiors of structural supports.
And in national news, the Supreme Court has upheld that Fair Housing laws do not necessitate evidence intentional bias to be invoked, The Journal reports. The case brought before the court involved a suit brought against the Texas housing department by an advocacy group called the Inclusive Communities Project, which claimed that "the Texas housing agency discriminated by distributing federal tax-credit subsidies almost entirely to buildings going up in poor, black neighborhoods, thereby solidifying residential segregation." It hinged on whether or not the "disparate impact" doctrine, which allowed a housing practice to be challenged if it disproportionately hurts minorities.