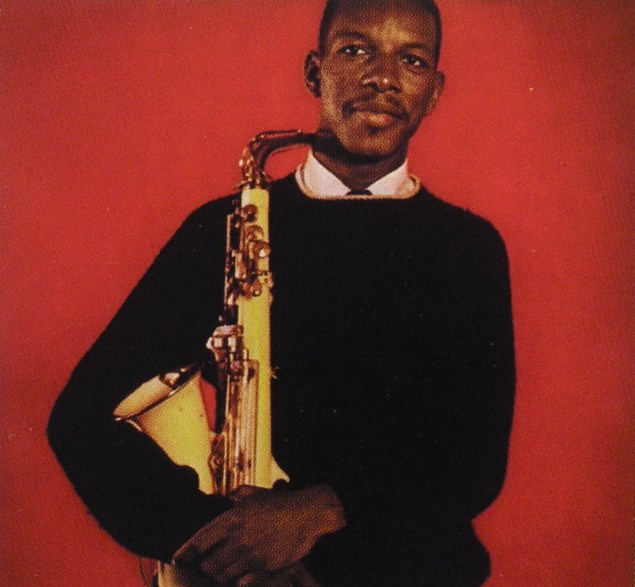 Don't let Ornette Coleman's idle stance fool you. On the cover of The Shape Of Jazz To Come, the visionary alto saxophonist—who died at the age of 85 Thursday morning—relaxes his instrument against his right shoulder, calmly gazing straight ahead. He looks poised and mannerly, but there's also a hint that he's in the zone. Don't smirk at that bold album title, either. Once the record's inaugural number releases its vibrancy (the classic "Lonely Woman"), Coleman's reasoning for naming this batch The Shape Of Jazz To Come becomes clear.
Ornette Coleman established himself as the leader of the free jazz movement.
Be-bop was the raw-sounding alternative to big band, and hard bop the rawer-sounding alternative to be-bop. Coleman took it a step further on The Shape with free jazz, the rawest-sounding form of them all. Coleman's free jazz has noticeable structure and melody, but there's a total abolishment of any constraints and rules; it's all about full-blown musical improvisation. Hard to believe this music was made by the dapper young lad on the LP jacket.
As The Shape defies jazz music for 38 thrilling minutes, Coleman is accompanied by cornetist Don Cherry, bassist Charlie Haden, and drummer Billy Higgins. Coleman's playing is deliberately hectic and disharmonious. With this method, he produced the most organic, imperfect jazz. As New York Times pop critic Ben Ratliff recently put it, "Partly through [Coleman's] example in the late 1950s and early '60s, jazz became less beholden to the rules of harmony and rhythm, and gained more distance from the American songbook repertoire."
[youtube https://www.youtube.com/watch?v=Lbt9DDolcag&w=560&h=315]
"Lonely Woman" is the first sign of Coleman embracing jazz's new age. The track's intro isn't so egregious, just Haden doing some sliding basslines. Once the main part ensues though, the impetus of free jazz is fully audible. Coleman blasts a minor melody, which Cherry mimics at an octave up. The way that their horn parts conglomerate sounds tremulous and harsh, the epitome of free jazz improvisation. Coleman is at his best during a solo a little under two minutes into "Lonely Woman." He starts with a light sax line, gradually throwing in more and more notes and then doing a run up to a high-pitched kapow.
On the appropriately-titled "Peace," Coleman cools off. Cherry and Coleman initiate the track, simultaneously playing a line with subtle moments of dissonance. Coleman goes on to perform a brilliant solo. He trades off with Cherry, who rips an excellent solo of his own. A little later, Coleman and his players end The Shape with the swingy "Chronology." Like "Peace," Cherry and Coleman exchange great solos, but at a punchier tempo.
Coleman's playing is deliberately hectic and disharmonious, a method he harnessed for creating the most organic, perfectly imperfect jazz.
It took some time for critical appreciation to reach Coleman. Once, when he was displaying his style early on, he was beaten up and his sax got thrown over a cliff. Today, over 60 years beyond that ordeal, a Grammy Lifetime Achievement Award, a Pulitzer Prize for 2006's Sound Grammar, and many other honors accompany Coleman's career. Titles don't just signify his legacy, though. The impact of Coleman's style was evident just a decade after The Shape's release, when Captain Beefheart went crazy on his 1969 experimental rock treatise Trout Mask Replica; in the iconic avant-garde saxophonist John Zorn, who began his career a few years later.
One of the latest jazz composers to be infected with Coleman's style is the prodigious Kamasi Washington. On this year's grand three-disc album The Epic, he took a path inspired by Coleman by enlisting violin and horn ensembles. Washington's classical-inspired approach wouldn't have blossomed if not for Coleman, who was one of the prominent jazz artists to merge jazz and classical on 1972's Skies Of America.
And Skies Of America wouldn't have come to fruition if not for The Shape Of Jazz To Come. It was with this landmark album that Coleman established himself as the leader of the free jazz movement. From there, Coleman veered off to many different paths, never letting go of the hand of free jazz. The new age of jazz was not just foreseen, but also crafted by Coleman.