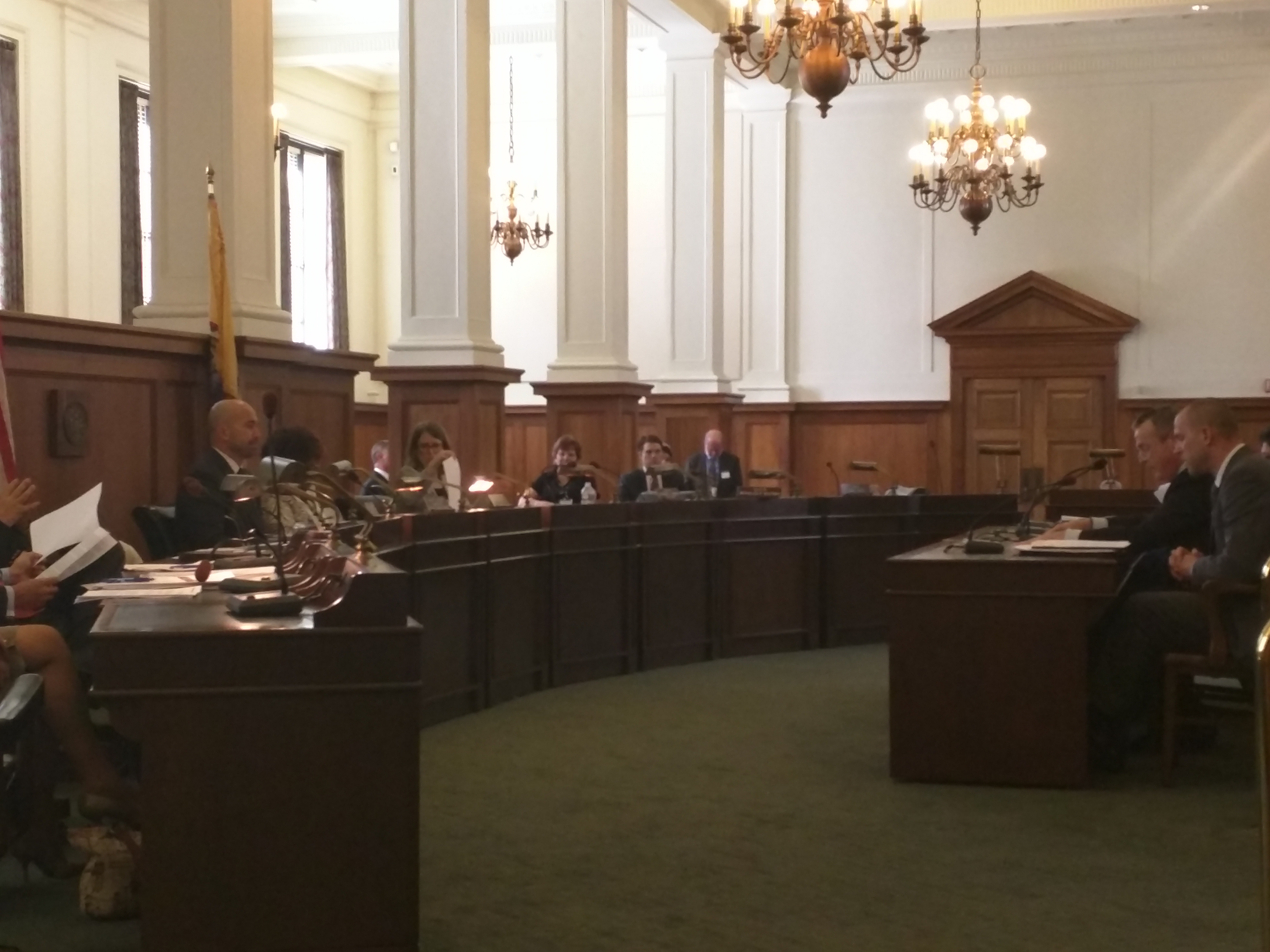 TRENTON — A controversial and complex consumer protection bill aimed at shoring up rising out-of-network healthcare prices in New Jersey was held from a vote at the Senate Commerce Committee's hearing today, as parties both supporting and opposing the legislation debated its details and merits.
Dubbed the "Out-of-Network Consumer Protection, Transparency, Cost Containment and Accountability Act," S20/A4444 aims to make the amount that health care providers bill to patients and insurers more transparent, and has been heavily lobbied by hospital and insurance representatives in Trenton over the last several weeks. Proponents of the bill have lauded it as a consumer advocacy measure, one that would protect customers from price-gouging and "surprise" billing by out-of-network doctors and hospitals. But opponents say otherwise, arguing the bill threatens to suppress out-of-network physicians' ability to negotiate fair pay, or that it does nothing to require insurance companies to pay more reasonable rates.
According to the bill's Democratic sponsors, led on the Senate side by state Senator Joe Vitale (D-19), lawmakers have worked to tweak the bill to placate both parties, including Republicans who earlier this month claimed they had not been consulted on the details of the legislation before it was introduced. It most recently passed through the Assembly Insurance and Financial Institutions Committee, where it was amended to remove one of the main points of conflict: a provision that would have capped payments to no more than two-and-a-half times the median amount paid by commercial insurers.
But it kept two provisions that Democrats say make up the crux of the bill, including the requiring of patient notification by a hospital 30 days prior to a procedure that identifies the medical professionals providing the care, as well as the creation of an independent arbitration process to decide billing disputes between insurance companies and health care providers.
Those points were further debated today, after the committee's chair, state Senator Nia Gill (D-34), said she would not post the measure for a vote at the request of the bill's sponsor. Vitale chalked the delay up to "politics," but acknowledged it would have likely lacked bi-partisan support from the committee's members, who are split equally between Republicans and Democrats.
"First and foremost, this is a consumer advocacy bill," Vitale told the board during brief testimony.