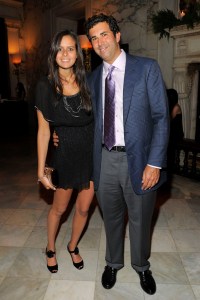 Drew Katz is a generous man. He even has a foundation named after him and his wife, the former Rachel Snyder: The Rachel and Drew Katz Foundation, which has contributed more than $1 million over the years to more than 225 non-profits, including Covenant House, where Mr. Katz also sits on the board. Since 1999, Mr. Katz has been CEO of Interstate Outdoor Advertising, a company selling ads on billboards, kiosks and bus shelters. (Hey, there's no free lunch.) But he also had a really awesome dad, the late Lewis Katz, who died in a plane crash last June, at 72, and who owned, at various times, portions of the Nets, the Yankees and the Philadelphia Inquirer, having himself founded Interstate Outdoor back in 1984.
Early reports suggested that Mr. Katz would take the helm at the Inquirer, which his father had won at auction, together with other media properties, for $88 million shortly before his death. But he resold the ownership stake in short order, and now he's dropped a nice slice of New York real estate, too–a 3,593 square-foot penthouse at 420 West Broadway, for $17 million, according to city records.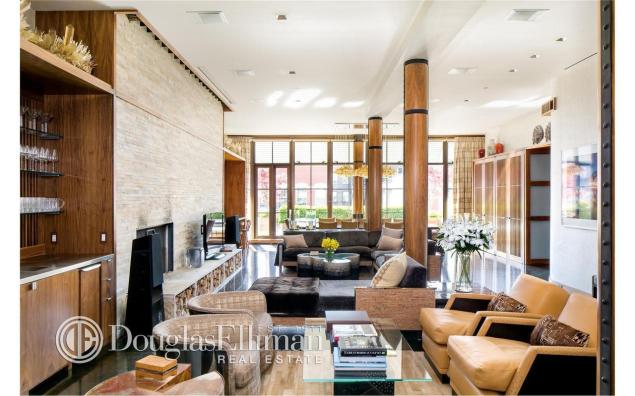 The buyers are anonymous–420 West Broadway LLC–and the listing broker, Douglas Elliman's Raphael De Niro, rather less so. (Mr. De Niro shared the listing with Adam Modlin, of the Modlin Group.) The co-op itself has celebrity-worthy glitz befitting a seller who likes to pal around with the likes of Chase Utley, the Dalai Lama and The Edge. A three-bedroom that Mr. Katz acquired raw for $6.125 million in 2007, it has since received treatment from Edward Siegel and Ernest de la Torre, a top-flight architect and designer, respectively, and been liberally splashed in Architectural Digest. It's got a Jerusalem Gold Stone staircase and views of both the Empire State Building and the World Trade Center; a "wood burning fireplace wall clad in white gold quartzite"; and more than 2,000 square feet of outdoor space, which includes a hot tub and a pair of showers.
The vibe, apparently, is "East-Asian inspired Midcentury modernism with a touch of Art deco glamour." You know, just something to knock around in.