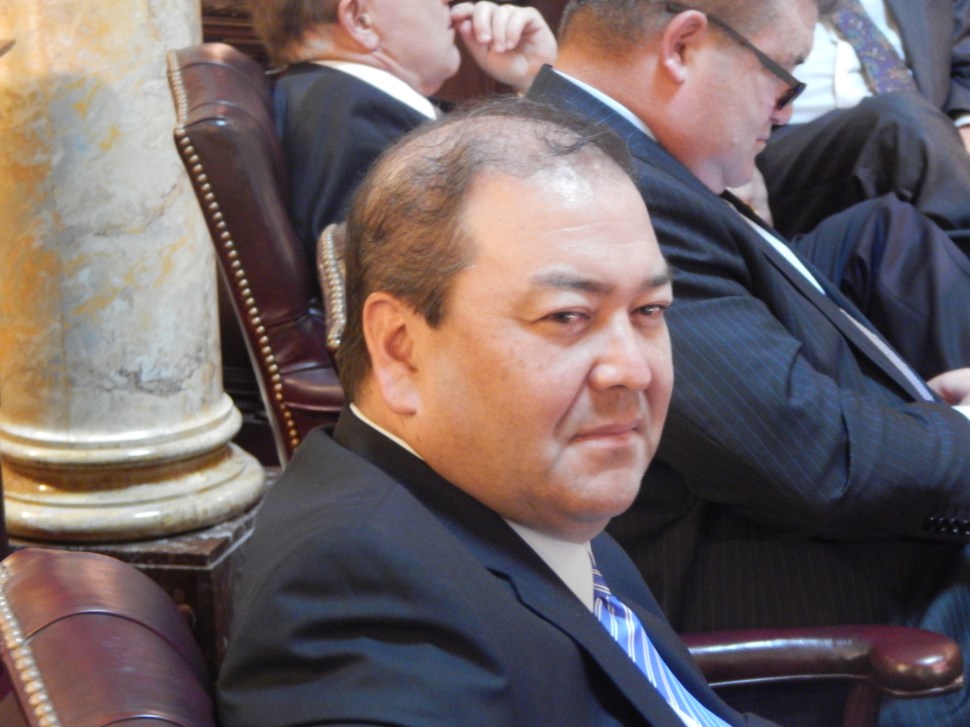 NEWARK – It seems appropriate, standing as we were in One Gateway Center a short time ago on a Friday afternoon, that someone should sidle up of the passing crowd to join us as another daytime television viewer, in this case taking in Gov. Chris Christie's press conference on a suspended TV set.
"What's he saying here?" sounded a familiar voice tinged with bemusement.
PolitickerNJ turned to see Bill Palatucci, Christie's longtime confidant and political benefactor.
"What's going to happen on Tuesday?" PolitickerNJ asked him.
"We'll find out Tuesday," said Palatucci with a grin.
In the meantime, we have our first annual Stack Awards for the FY2016 Budget season, named for state Senator Brian P. Stack, whose own sense of political theater puts him on a whole other level of drama.
Just show up at one of his events sometime. With Stack, there's no need for Broadway.
And when we've got Trenton, forget about Hollywood.
So without further ado…
Best Actor in a Dramatic Role
KEVIN O'TOOLE
This came down to two heavyweights: Kevin O'Toole and Ronald L. Rice, respectively the Rod Steiger and Richard Roundtree of the New Jersey Statehouse. They appear to have gotten to a point where they are merely in competition with each other, invoking shades
of Russell Crowe and Denzel Washington in American Gangster. Rice's own Olivier twist – the reach-out across the stage to fellow military man Mike Doherty – put this particular performance of his in a special category. But ultimately, O'Toole's Stanley Kowalski flip-out scene while riffing on the great American pastime lifted the Cedar Grove senator to new dramatic heights. O'Toole even managed to squeeze in a Phil Murphy reference, reminding unions that if they want to elect the former U.S. Ambassador to Germany as their next governor in 2017, they ought to first repair to some of the budget recommendations Murphy made while chairing the Benefits Review Task Force.*
Best Actress in a Dramatic Role
NIA GILL
Again, this was very tough and we understand the inevitable anger and hurt felt by those backing Senate Majority Loretta Weinberg's cause. Certainly, Weinberg's supporters will compare Gill's acting on Thursday to that of the late Haing S. Ngor, who copped an Oscar for his role in The Killing Fields. The knock on Ngor was that he had actually lived the horrors he was acting so it wasn't really acting. Indeed, there are similarities. Gill actually believes what she is acting. But isn't that the essence of method acting? Granted, Weinberg's insistence on kick-starting the outrage quotient in the chamber on something unrelated to the budget contained its own brand of veteran creativity. It takes true zest to twist indifference into outrage. But finally it was Gill with her Medea-like throw-down in the face of Senate President Steve Sweeney that got the nod.
Best Supporting Actor in a Dramatic Role
LOU GREENWALD
We heard the rumors too – that he had commandeered NJTV studios to prep for his appearance on the grand stage of the Assembly chamber once the budget "debate" got underway. They weren't true. But what stood out nonetheless was Greenwald's ability to treat each "motion to table" as a Derek Jeter-like game-winning play for the Democrats, smothering the likes of Sam Fiocchi and Declan O'Scanlon with majestic glove and throwing arm.
Best Animated Short Film
TOM KEAN, JR.
When PolitickerNJ reporter Mark Bonamo asked the Senate Minority Leader if he plans to attend Christie's announcement in the Republicans' shared home town, Kean replied, "I'm focusing right now on my Monday votes here. I have no further comment."
Best Adapted Screenplay
TOM HESTER, JR.
The Assembly Majority Spokesman's emailed dispatches were – as usual – so detailed and erudite – he turned Brady Bunch dialogue into Shakespeare.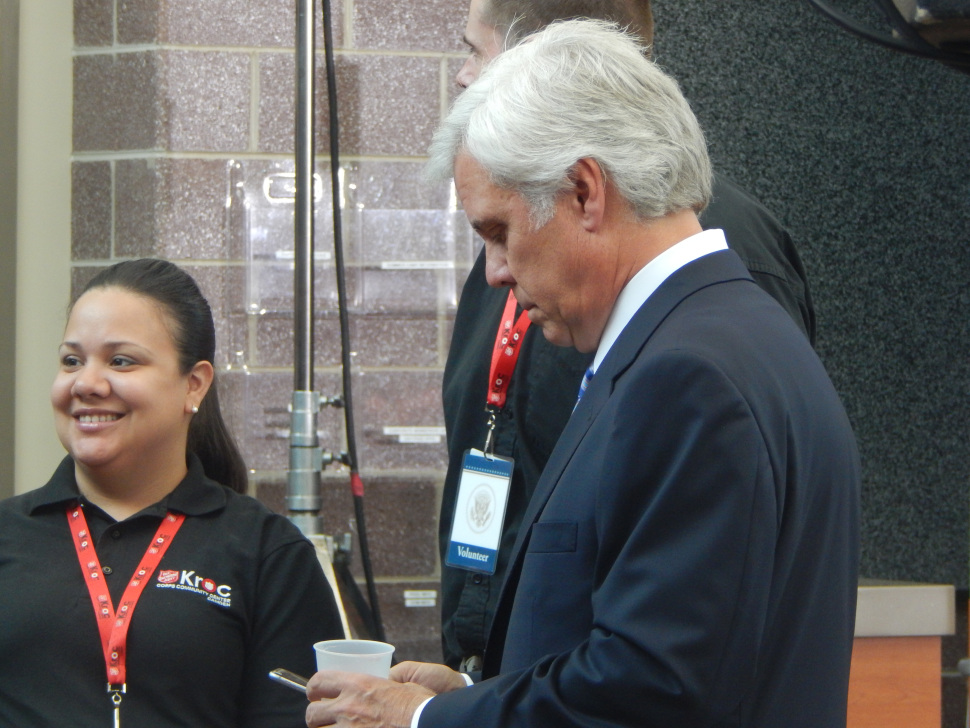 Best Director
GEORGE NORCROSS
The gremlins were once again on the phones and in the hallways in advance of the budget session, trying to get King George to fall on his face over the Cooper Hospital bill. In the end, though, Norcross – just like Francis Ford Coppola – delivered a $35.3 billion product filled with his own fingerprints, and his version was even more extravagant than the relatively modest $31.5 million Apocalypse Now.
Best Film
CHRIS CHRISTIE
We don't think people appreciate the immense analytical weight we bring to the task of meting out these awards, and the narrowness by which Christie bested Nia Gill for overall dramatic content. But Christie's ability to secure a no drama drama with the help of Norcross gave him exactly the runway he needs into Tuesday's presidential trot-out. By vetoing the Democrats' budget today he gives himself the arc he needs nationally to bash those tax-increasing cretins from the swamps of NJ, while warmly embracing the tradition of Ronald Reagan, who by the way, was an actor, albeit of minor dramatic stature.
* When O'Toole made his speech on the floor Thursday, he pointed out to public sector unions that even their would-be 2017 champion had stern recommendations for how to handle New Jersey's deepening public pensions crisis. O'Toole noted that
1)   when addressing 2001 9% benefit increase, the report says the following:
A) we would never have made the change to n-over-55 in the first place
B) this change by the legislature in 2001 is the poster child for why the current system is a failure
2) called for ALL current AND retired employees to contribute to their healthcare stating specifically; "all active and retired employees should share in the cost of health care…the employee's cost would be higher or lower depending on the plan they select
3) discontinuing the provision of a cost of living adjust for those employees who may have worked and vested in the State plan but who do not retire permanently as a State employee.
A Trenton Republican source added, "Before all unions kill current legislators and flock to Murphy…he was the first one calling for reforms…stronger reforms than what we did."