Fatherhood can be exhausting, particularly if the newly-born Princess Charlotte is proving to be as tyrannical as big brother Prince George.
Prince William took to Ascot, England's Coworth Park yesterday to compete with brother Prince Harry in the annual Audi Polo Challenge. The brothers were playing to raise money for three charities, the Daily Mail reported: Centre Point, Child Bereavement UK and WellChild.
Will appeared to enjoy spending some quality time with his brother, both on and off the pitch. Perhaps they were sharing a laugh about their wax figure likenesses, or about the forthcoming onslaught of play-dates with other royal babies 'round the world. Or maybe they were devising plans to attend next year's Veuve Clicquot Polo Classic, the champagne-fueled sporting event that took place Stateside at Liberty State Park this past weekend.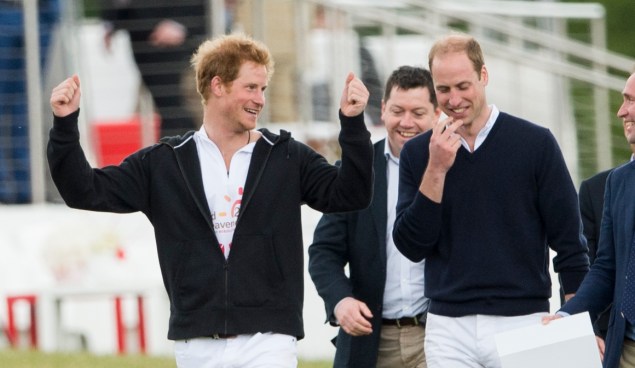 Since Princess Charlotte's birth, Will, Kate Middleton and the kids have been living at Anmer Hall, a 10-bedroom country house in Norfolk. Having been out of town for the Princess' birth, Prince Harry was spotted visiting his newborn niece two weekends ago.
Though Will may have plenty of fatherly duties nowadays, it looks like sometimes all he needs is a little brotherly love.