It's official: Proenza Schouler is has moved far beyond the indie category and has jumped into the mainstream. First, designs from the 13-year-old made frequent appearances on red carpets. Then, Lazaro Hernandez and Jack McCollough, the cool, young founders of the label confirmed their plans to launch their very first fragrance with L'Oréal through a licensing agreement. And yesterday, it was announced that they have signed a deal with Castanea Partners, which will make the private equity firm a minority investor in their brand. They join the current lineup of investors, who purchased a 47.5 percent share of the label from the Valentino Fashion Group in 2011.
Buzz that these two parties had been talking about this investment began early in May, so the news didn't come as much of a surprise. However, news that Proenza Schouler's longtime CEO, Shirley Cook was leaving the company came as a bit of a shock. She's been an important pillar of the brand, having been a part of it since 2002, when Barney's purchased the thesis collection that Mr. McCollough and Mr. Hernandez made while studying at Parsons. Ron Frasch, an operating partner at Castanea, will fill Cook's role until a full-time CEO has been selected.
Mr. Frasch will be joining the board, along with Castanea managing partner Brian Knez. The board currently includes a team of heavy hitters such as Theory CEO Andrew Rosen, former Burberry CEO Rose Marie Bravo, and John Howard, CEO of Irving Place Capital.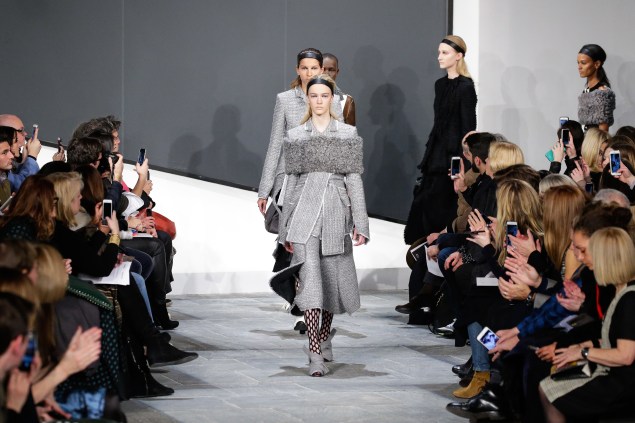 Personnel details aside, what else does this partnership mean for the Proenza duo? With an influx of additional funds, it will allow the company to grow beyond their current place in the market, which encompasses 10 of their own stores, 250 points of purchase internationally and nearly $85 million in revenue. Further down the road, the designers told WWD that they are aiming to introduce a men's portion to their business.
But if this means more it-bags with lasting power, like the PS1, or items that are absolute must-haves season after season, like Spring 2015's fringe skirt, we think that watching Proenza's growth will be a delightfully positive trajectory.