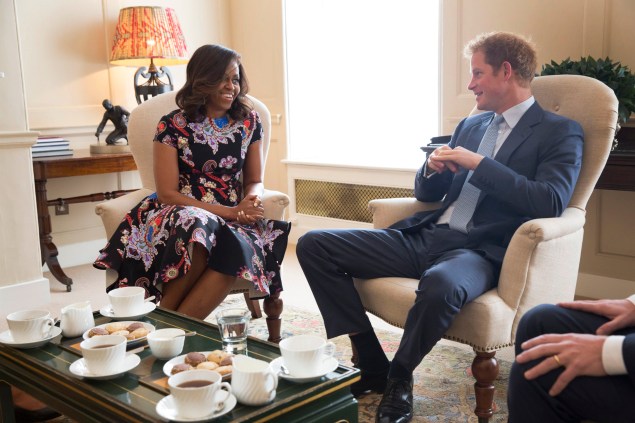 Earlier this week, Michelle Obama kicked off her week-long European tour with a quaint tea party at Kensignton Palace. Her royal host was Prince Harry, who evidently put down his polo mallet to chat about the First Lady's Let Girls Learn, an initiative promoting education for girls around the world.
If the pair look like old pals, perhaps it's because this is far from the first time an Obama has hung out with a royal Brit. America's First Family and the British Royal family have been hanging out for years, and from the looks of it, they're practically BFFs.
Prepare to feel as though your own social engagements—now matter how elegant—will never measure up.
2011 State Visit to the U.K.
In May of 2011, Queen Elizabeth II invited President Obama and the First Lady for a two-day State Visit to the U.K. While there, they met with Prince William and Kate Middleton. The Duchess, of course, ensured her hair was perfect.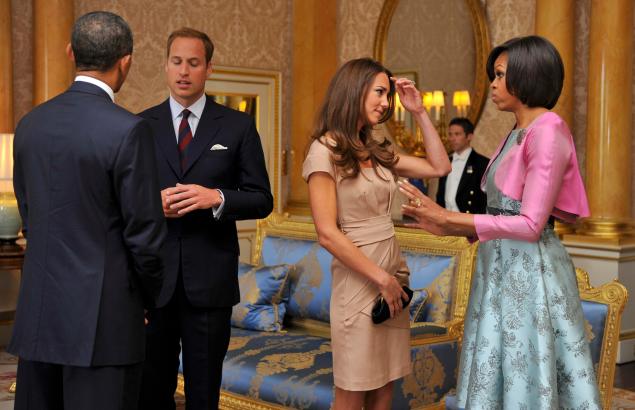 President and Ms. Obama also enjoyed a glitzy dinner with the Queen and Prince Phillip at London's Winfield House.
The 2012 London Olympics
Ms. Obama and Kate Middleton warmly greeted each other at a June 27 Buckingham Palace reception for Heads of State and Government attending the Olympics Opening Ceremony.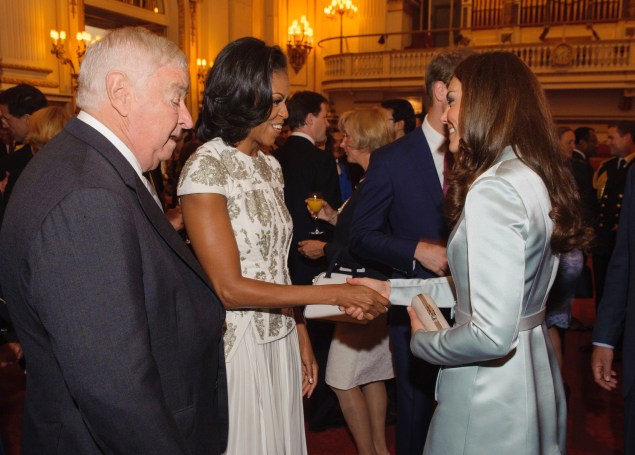 Prince Harry's 2013 Trip to the U.S.
See—Ms. Obama and Prince Harry have a history of spending time together! During a 2013 trip to the U.S., Prince Harry met with the First Lady at the White House, where they attended an event honoring military families.
2014 D-Day Anniversary
In June of 2014, President Obama joined Her Majesty and a slew of other world leaders to commemorate the 70th anniversary of D-Day in Benouville, France. Look how happy President Obama looked to be standing next to the Queen!
Will and Kate's 2014 U.S. Trip
Later that year, Prince William and President Obama shared a chuckle in the Oval Office in November, 2014. The visit was part of Will and Kate's three-day trip to the U.S.
Charles and Camilla's 2015 Visit to D.C.
This past March, Prince Charles and Camilla, Duchess of Cornwall, visited with President Obama and Vice President Biden at the Oval Office. The meeting was part of Charles and Camilla's four-day trip to the U.S., which also included tours of the Martin Luther King Jr. memorial and the National Archives, among other landmarks. You just know Joe Biden told some great jokes.