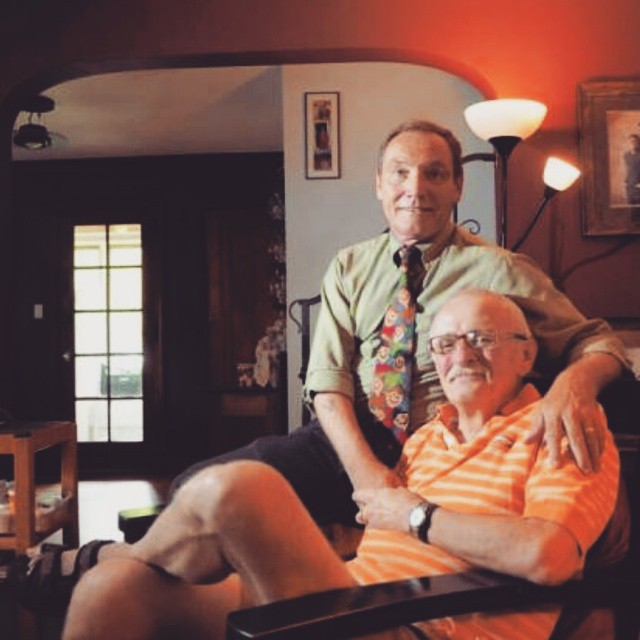 MAYWOOD – Kevin J. Williams, the longtime life partner of New Jersey state Assemblyman Tim Eustace (D-38), died unexpectedly at the couple's Maywood home on Monday. He was 62 years old.
PolitickerNJ expresses our sincere condolences to their family.
Eustace, whose election to the Assembly in 2011 made him the first openly gay person elected to the New Jersey Legislature as a non-incumbent, and Williams, a self-employed psychotherapist and the founder and director of the Maywood Rotary Kenya Project, have been together for more than three decades.
Eustace married Williams in October 2013 after 33 years together. The two previously had a domestic partnership, a civil union in Vermont and a civil union in New Jersey, before marrying at their home in Maywood.
In 2013, two parallel developments – the legalization of same-sex marriage in New Jersey and the federal ruling that couples who wed in states that allow gay marriage can file as married – facilitated the ceremony that legally confirmed what was already a lifetime commitment.
Eustace and Williams are proud parents of Kyle Eustace-Williams and Cory Eustace-Williams, both adopted. Their third son, Lee, passed away from AIDS complications during the 1990s.
Friends and family are invited for visitation on Friday, June 26, from 6 -9 p.m. at the Trinka-Faustini Funeral Home, 439 Maywood Avenue, Maywood ( 201-487-3050 ). Funeral services will be held at the Christ Episcopal Church, 251 State Street, Hackensack at 10:30 a.m. on Saturday, June 27. Burial will be at Summit Park Cemetery, Spring Valley, New York.
Lauren Liz, a close friend and a Maywood neighbor of the couple, spoke for many people around New Jersey with a Monday night Facebook posting.
"It is with a heavy heart that I say goodbye to you Kevin. It's rare that a person leaves their mark in the world, it's even more rare to leave a positive one," Liz wrote. "You loved unconditionally and inspired many. Thank you for always making me welcome, special and loved. Rest easy."