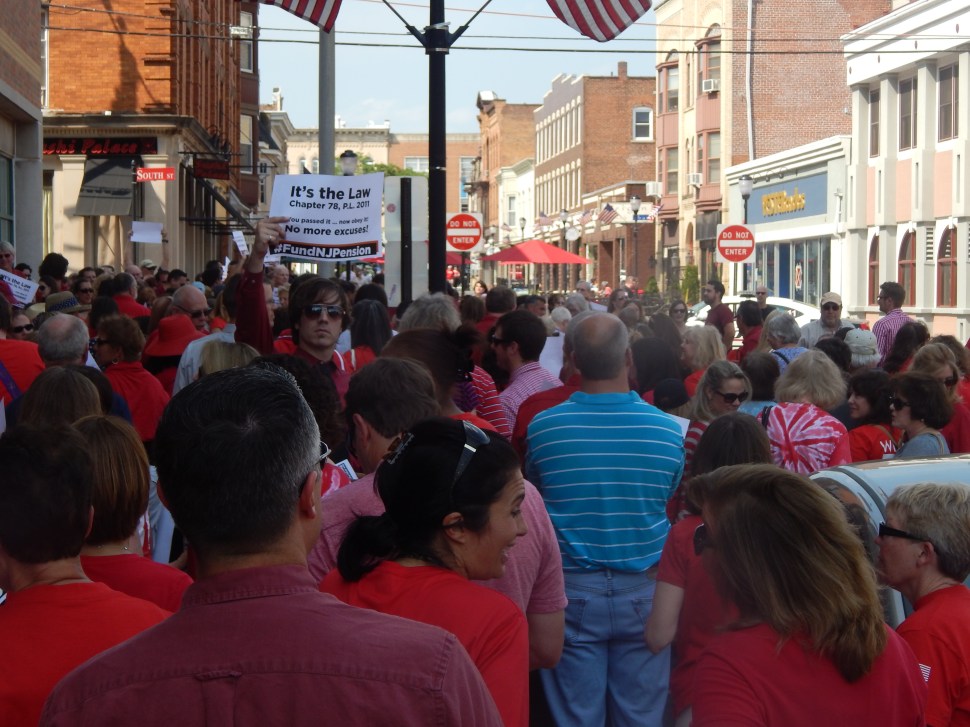 In a long-awaited decision today that comes as a boon to Gov. Chris Christie and a blow public sector unions, the state's Supreme Court ruled that the Republican's administration does not have to make a slated contribution to a beleaguered pension and benefit system, striking down an earlier lower court decision that ruled the opposite.
In the 115 page document, Justice Jaynee LaVecchia wrote on behalf of the majority that the court cannot be a mediator of fiscal troubles "in place of the political branches."
"That the State must get its financial house in order is plain. The need is compelling in respect of the State's ability to honor its compensation commitment to retired employees. But the Court cannot resolve that need in place of the political branches. They will have to deal with one another to forge a solution to the tenuous financial status of New Jersey's pension funding in a way that comports with the strictures of our Constitution."
Read the full ruling here.