National Tequila Day, National Cognac Day, National Martini Day—We're not sure who invents these boozy holidays, but who cares?
Today is another excuse to go out for a strong dose of gin or play bartender and whip up your own at home.
If the latter is a more attractive option, we have some inventive recipes for you, but before getting into those, it's important to know the martini basics. While the drink was originally made with gin, its vodka-based counterpart is equally popular now. So, the first step to making a martini is choosing your poison.
Next, how do you want it? The classic martini consists of two ounces of spirit, one ounce of dry vermouth and an olive or lemon peel for garnish. A wet martini has more vermouth, while a dry martini has less. An extra dry martini has virtually no vermouth at all (just a thin film coating the glass). And there's the dirty martini—perhaps the most popular variation—which is made with two ounces of spirit, half an once of vermouth, half an ounce of olive brine or juice and two olives for garnish.
Do you want it with a twist (lemon peel) instead? Some people prefer their drinks served with a cocktail onion, which means they're drinking Gibsons. Martinis are traditionally stirred, but in these modern times, shaken or stirred is a question worth asking.
This whole model falls apart when you begin adding other liquers, juices and fruits, but it allows for more creativity and varieties of deliciousness. Try one of these:
Watermelon and Mint
1.25 oz. Ketel One vodka
2 oz. watermelon juice
.25  oz. pure cane syrup
.25 oz. freshly squeezed lime juice
3  fresh mint leaves
Garnish with a lime wheel or watermelon cubes
Dragon's Breath Dew Martini​
9 oz. Bai5 Sumatra Dragonfruit
3 oz. Cucumber vodka
Garnish with a slice of dragon fruit or cucumber
The Conservation Martini
2.5 oz. Snow Leopard vodka
.25 oz. French dry vermouth  (Dolin or Lillet)
1 stick of Rosemary to be stirred in the mixing glass
Pomegranate Martini
1  oz. Ketel One Citroen
.75 oz. pomegranate liqueur
.5  oz. fresh lemon sour
.25 oz. pomegranate juice
Garnish with an orange twist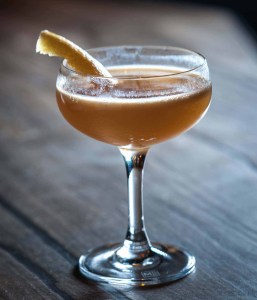 The Napoleon Complex
2.5 oz. Grey Goose vodka
.5 oz. Remy VSOP cognac
.25 oz. Cassis
Chicago Martini 
3 oz. Grey Goose vodka
.5 oz olive Juice ​
Garnish with three cheese stuffed olives
Martinez
1.25 oz. Tanqueray London Dry
.25 oz. Italian vermouth
2 dashes Maraschino
1 dash Angostura Bitters
Garnish with a thin lemon twist.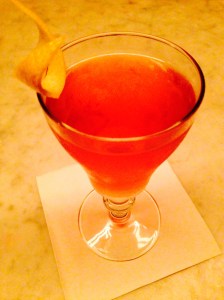 Le Torsion
1.5 oz. Courvoisier VSOP
.75 oz. dry vermouth
.25 oz. Campari