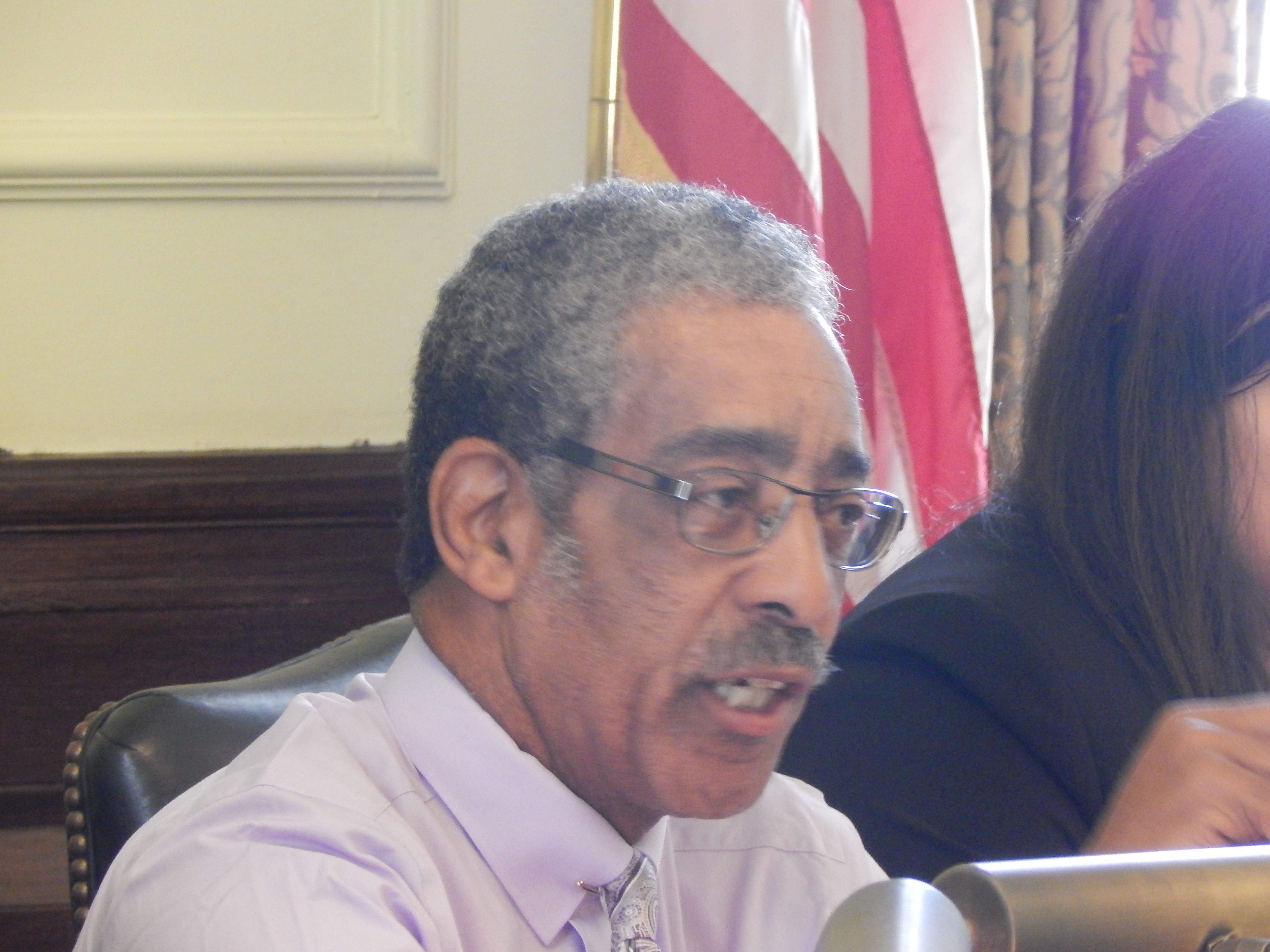 TRENTON – State Senator Ron L. Rice (D-28) expressed serious reservations about the present push to put a casino in his Newark hometown, even with a charge to build a casino in New Jersey's largest city led by Newark Mayor Ras Baraka and Essex County Executive Joe DiVincenzo.
"I'm not even sure where in Newark you would put a casino, given the land situation," said Rice moments after a Senate Community and Urban Affairs meeting at the State House in Trenton on Monday. "I do know that we have to look to place casinos elsewhere in the state if we're going to bring revenue back that's now going out of the state. The question is where."
Rice's comments came days after Baraka and DiVincenzo, a Newark native who has often been a political rival of the city's mayor, jointly expressed support for a casino to be built in Newark, a message they plan to publicly convey at a press conference scheduled for Wednesday at Newark City Hall.
"As elected leaders, it is our responsibility to promote projects that stimulate economic development, job creation and quality of life. Essex County and Newark are positioned perfectly as the premier location for a casino, which would greatly benefit local tourism, employment opportunities and business growth," read a letter issued by Baraka and DiVincenzo, announcing the June 10 press conference.
Other Essex County and Newark-based politicians have also expressed support for the expansion of casinos to their section of North Jersey. Jersey City and Bergen County politicians, who represent the Meadowlands area, have also expressed interest in gaming growth opportunities.
State Assemblyman Ralph Caputo (D-28) included Essex County as one of three counties, along with Bergen and Hudson, that would be allowed to open a new casino in a proposed constitutional amendment he introduced last week.
Newark East Ward Councilman Augusto Amador went even further in a public statement issued late last year, saying his ward, largely comprised of Newark's Ironbound neighborhood, would be "the best place to bring a casino."
But Rice, a resident of Newark's West Ward, questioned this view.
"I disagree with Councilman Amador. You can't even get into the East Ward now," referring to the high vehicle traffic in the area. "The traffic patterns in Newark are really tight, and we're not widening the streets. Traffic is often jammed up on Route 21. There are a lot of one-way, narrow streets [in Newark's East Ward]. If you go down to the industrial area [in the eastern section of the ward], it's just as difficult to get around, plus it's a heavy flood zone."
Rice, while saying that it was good for Newark to "be in the mix" concerning the location of possible future casinos in North Jersey, still wondered whether casinos would truly be a driver for Newark's economic engine, or stall out as the gaming industry has been increasingly doing in South Jersey.
"First of all, we have to see if we're going to have a referendum," said Rice, referring to the fact that the proposed constitutional amendment to allow casinos outside of South Jersey would have to be approved by the voters. "I'm just not so sure that Newark is the right place. To me, Hudson County is a lot better than Bergen County. If we're going to stimulate the economy and create jobs, especially for low-income residents, it would make more sense to be closer to the Newark area. That way, even if you place a casino in Jersey City, it would give people in Newark, Irvington and the Oranges the opportunity to have better access to these jobs through public transportation. There is an economic justice component to this. If a casino, which should also be more of a family destination, is going to be an economic engine, then we have to have more conversations. We also have to consider what's happening in Atlantic City, because a lot of people are hurting down there. We have to save jobs and create jobs at the same time."