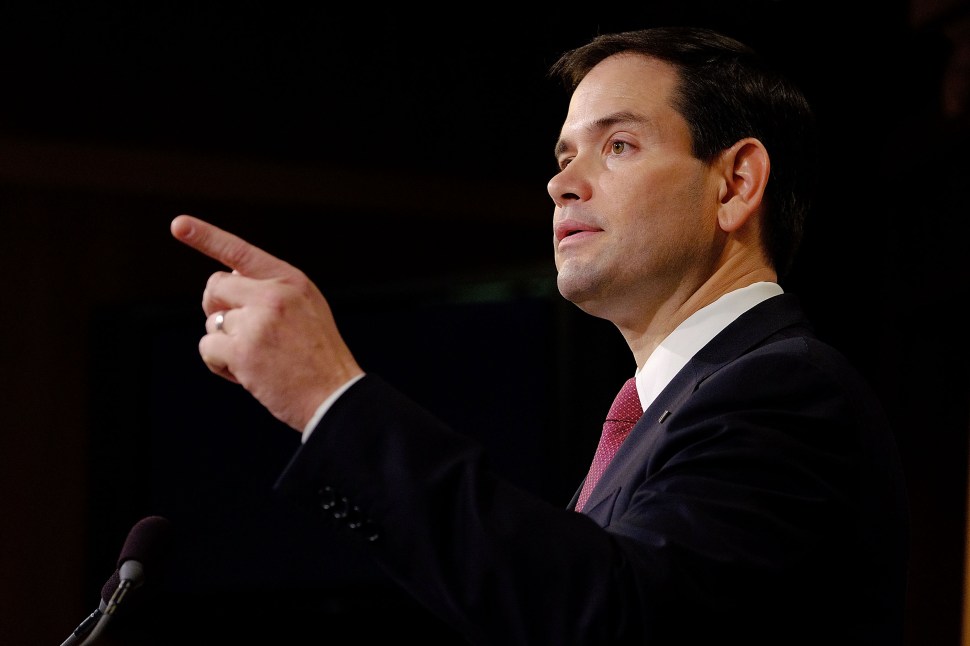 Another potential Republican presidential opponent is set to descend on Gov. Chris Christie's home state last this summer.
According to NJ Advance Media, Florida Senator Marco Rubio is scheduled to hold a fundraiser on August 13 at the Colts Neck home of Juan and Marta Gutierrez, a wealthy Cuban couple who own a construction business in the state.
The pair has a history of donating to political candidates of Cuban descent in New Jersey, including U.S. Senator Robert Menendez and U.S. Rep. Albio Sires (D-8).
Rubio, also a Cuban-American, is considered a front-runner for the Republican nomination in 2016, though he's not the first to have sought support in New Jersey. Former Florida Governor Jeb Bush has also made inroads among wealthy Republican donors in the Garden State: the establishment candidate is set to hold fundraising breakfast in New York City, co-hosted by a list of 35 donors, including some New Jersey names, later this week.
Christie, who has fallen in stature in his party according to recent polls, is expected to announce a campaign in the coming weeks.