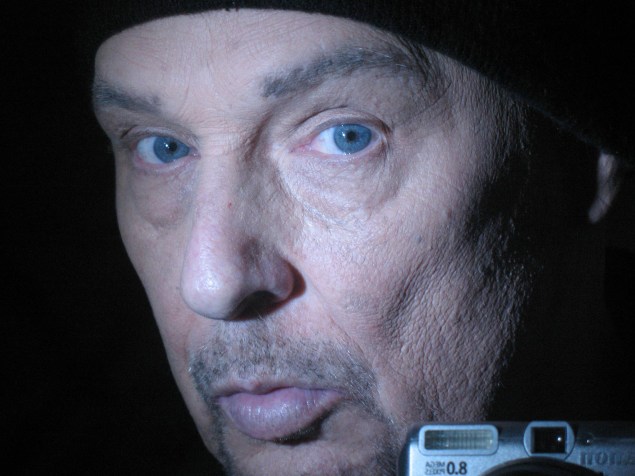 In 1985, when I met DJ Marty Venker at Kamikaze, the Chelsea club where we both worked, he favored punk bands like The Clash and the Dead Kennedys as well as fast-paced New Wave, including New Order's "Blue Monday" and Love And Rockets rendition of "Ball of Confusion." Management, however, pressured Marty to play classic Motown, which was resurgent at the time. Play 'Baby Love, Pleeeease, a sweaty dancing banker would beg at his booth. But Marty loathed Motown and he let guests know it. At about 6'2", with a blonde Mohawk and dressed in black down to his combat boots, Marty brooked little backtalk.
Marty honed his authoritative tone as a Secret Service agent. He protected Presidents Richard Nixon, Gerald Ford and Jimmy Carter, before returning to Nixon's detail in New York after Watergate. After work, we often hit Florent or Empire Diner at three or four in the morning and Marty would parcel out details about his former life, sometimes breaking into an uproariously funny Nixon impression ("Pull over!" Marty growled. Apparently, the former president demanded to stop his limo any time he happened upon a car accident so he could ogle the grisly crash scene.) He ran with a cool crowd, crashing at NBC newscaster Sue Simmons' apartment and sharing his memories of the late anchorwoman Jessica Savitch, who had died in a car crash a couple of years earlier while her star was hot. I was in my late teens at the time, an underage nightclub promoter, and I looked up to Marty. It was a treat to stay out late and hear his unbelievable, but true, tales.
"I thought he was crazy," admitted the prominent film producer Russell Levine, who met Marty in 1986. But any doubts dissipated "when he told me how to smuggle a gun onto a plane. … Within a week, I had optioned his life."
To prime the pump for the film, Marty co-wrote Confessions of an Ex-Secret Service Agent:The Outrageous True Story of a Renegade Agent with our mutual friend Daily News gossip columnist George Rush, who had no fact-checking problems during his reporting. "Marty was always very honest," recalled George, who has an ultra-sensitive bullshit detector. "And he said, 'If you find that I'm not telling something true, correct, and you find some information that contradicts me, go ahead, write it.'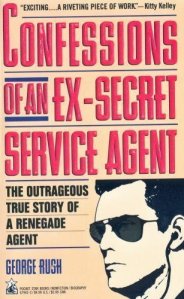 Marty, who grew up in St. Louis and played in a funk band, joined the Secret Service "to get out of Vietnam," said George. A proud liberal, "he had also, idealistically, thought that after seeing the Kennedys shot that there would be someone in their mold that he could protect. Instead, he wound up protecting Republicans like Gerald Ford and Richard Nixon, sleazy dictators like Anastasio Somoza."
In the White House, Marty "suppressed [his] musical interest," noted George, "and then something about New Wave and punk really turned him on and he'd lead this double life."
"I think he was excited to be in New York when Nixon bought that [Upper East Side] townhouse because that was the heart of the music action," George continued, "But he had this final breakdown—there was this dramatic meltdown in Vienna, where Nixon was eating by himself at some restaurant and Marty just couldn't take it anymore."
Leaving the Secret Service gave Marty the freedom to let down his hair (or shave it off in his case) and focus on music. He had dark, brooding moments I noticed when he had to deal with dictates from authority figures, but he was also capable of dancing like a child in his DJ booth—arms swinging above his head—when he played one of his favorite songs.
Just before his star turn as an author, Marty decided to protect himself. "The publisher had secured all sorts of dream talk show interviews: Larry King, David Letterman, and the Today Show. And Marty started panicking," George said. "He liked talking once he got to know you, but he was … pretty shy, actually."
Marty, who according to Russell Levine may yet be the subject of a movie—"there's multiple scripts"—cut off communication with George. "I went out to Valley Stream, to this address I had for him, and found this very humble house … No one answered, I left a note for him saying, 'Please Marty, let's talk.' And that was the last I had heard from him."
Sadly, I lost touch with Marty too. I had hoped always to catch up with him but a recent Google search turned up news of his death. There's scant information available about his life after he dropped out of the club scene. I know he lived on Long Island with his wife Rose and died of natural causes, according to Nassau County's Medical Examiner.
I just hope the rest of his life was filled with throbbing music. And no Motown.