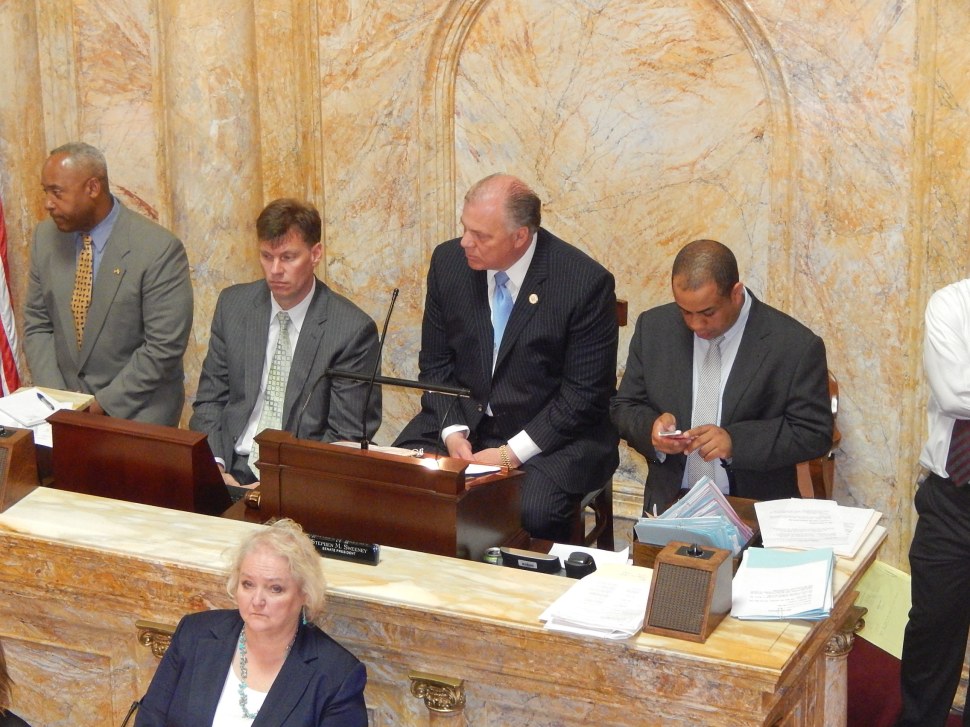 Sticking to their end-of-the-month timeline, Democrats in the Senate sent a sprawling bill to overhaul the state's voting laws to Gov. Chris Christie's desk during their afternoon voting session.
"Dubbed the "Democracy Act", the legislation aims to expand voter access and modernize the process amid a shifting population that experts say is expected to change dramatically in the next several years. Among the bill's measures are provision to strength voter fraud laws in the state, expand vote-by-mail procedures, and expand early voting.
It was the subject of certain controversy since Democratic leaders introduced it earlier this month, particularly among members of the legislative black caucus.
But state Senator Nia Gill (D-34), who had earlier sparred with lawmakers in the Assembly over the measure, mainly because it threatened to derail her own early voting bill, praised the legislation today and thanked Senate President Steve Sweeney (D-3) for his leadership on the issue. (Both Gill and Sweeney are sponsors of the bill).
Republicans — led by state Senator Tom Kean, Jr. (R-21), who said it "does nothing to increase turnout, nor does it do anything to advance democracy."– all opposed the bill.
Kean referenced Camden County, where Assemblyman Angel Fuentes (D-5) recently announced he'd be stepping down to take a job with the county clerk's office, as an example of a place where he said changing voting laws would do nothing to increase turnout.
It passed 24-16.