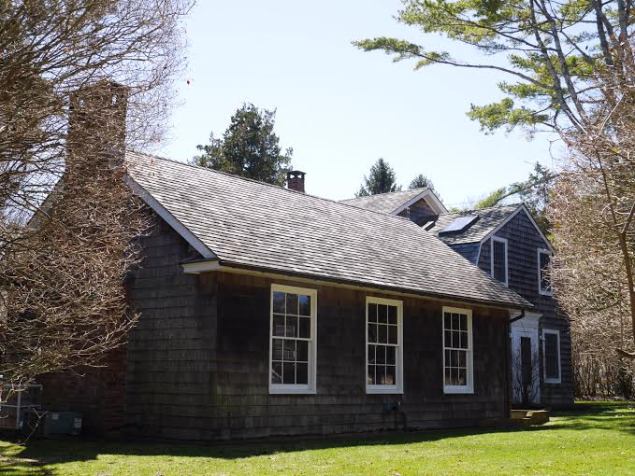 The home where Abstract Expressionist giant Willem de Kooning had his first East Hampton's studio in the leafy hamlet of Springs back in 1961 has opened its doors as part of an artist-in-residence program. A community of skilled creative types will live and create on the estate.
But the retreat, which began its fledgling residency this past May, is not exactly what you might expect when you hear the name de Kooning. The newest artist-in-residence program is not a visual-artists' residency like the ones at UCLA's Hammer Museum, the Walker Art Center, or Artpace. And there is no stipend, no staff, no application, no honoraria and no strict set of rules for the number of hours or days the artists must spend on site.
Instead, the residency has been designed by the non-profit Accabonac House to unite different artistic disciplines, particularly film and stage, under one roof and in a flexible format that emphasizes the creative process. Some artists will live at the house more permanently, while others will have a key to come and go as they please around their busy schedules.
The first class of participating creativesw consists of mostly members of the Advisory Board of Accabonac House, described by the non-profit as a diverse group of writers, actors, directors, musicians, dancers, artists and filmmakers. The inaugural artist-in-residence named to the 2015-2016 retreat is none other than Pulitzer Prize-winning playwright, Annie Baker.
Why an emphasis on stage and film?
The program is largely the brain child of actor Alex Kilgore, a longtime friend of the de Kooning family and President of the largest women's playwriting award, The Susan Smith Blackburn Prize. He helped to launch Accabonac House because he strongly believes in cross-disciplinary collaboration and thought the location would be the perfect place to house a new artist-in-residence program.
The location of the retreat was chosen in honor of Lisa de Kooning, Willem de Kooning's only child and a family friend of Mr. Kilgore, who passed away suddenly at age 56 in Nov. 2012. She called the estate home along with her mother, the illustrator Joan Ward, after her father purchased the property in 1961 from his brother-in-law, Peter Fried. (No money exchanged hands; only one of Mr. de Kooning's paintings was part of the deal.)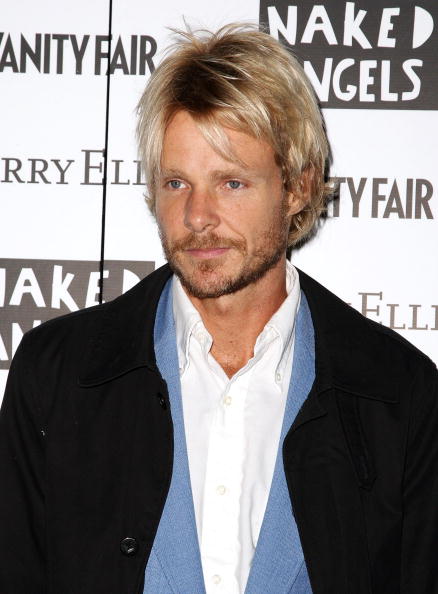 The house is located directly across from the Green River Cemetery where Jackson Pollock is buried on a hill, along with Lee Krasner, Elaine de Kooning, and other well-known artists and writers.
"Bill used to say that he would get up in the morning and make sure that Jackson was still under his rock," said Mr. Kilgore. "This house just had this great artistic legacy. I thought, rather than keeping it as a summer rental as it was after Lisa's death, why not turn it into this multidisciplinary retreat? Lisa's daughters got very excited by the idea. It was one of those ideas that just clicked and became more and more obvious."
It is also an idea in which Mr. Kilgore believes Lisa de Kooning would strongly approve. While she was still alive, she even let Mr. Kilgore bring writers out to the house to develop their work.
At this point, the new residency remains "pretty bare bones," but Mr. Kilgore expects that in the future that might change. For this year's season, the lucky guests, chosen by a nominating committee, will be provided with all the main essentials, including transportation, food, and a studio, not to mention a historic artist's paradise in which to live and create collaboratively.
"I believe that there is a common denominator to all good art. Artists tend to speak the same universal language even if it is through a different discipline," said Mr. Kilgore. "And people are really starting to cross-pollinate a lot more. My hope is that the residency will facilitate that type of cross-pollination and connect people from different disciplines to share ideas. This is a nice way to bring people together to see what can happen."
Other residents of the Accabonac House's inaugural retreat include playwrights Marsha Norman, Adam Rapp, Gina Gionfriddo, producer Rachel Horovitz, Neena Beber, Alex Kilgore, Monica Bill Barnes, Paul Sparks, Annie Parisse, David Wilson Barnes, Gibby Haynes and Jim Tozzi.