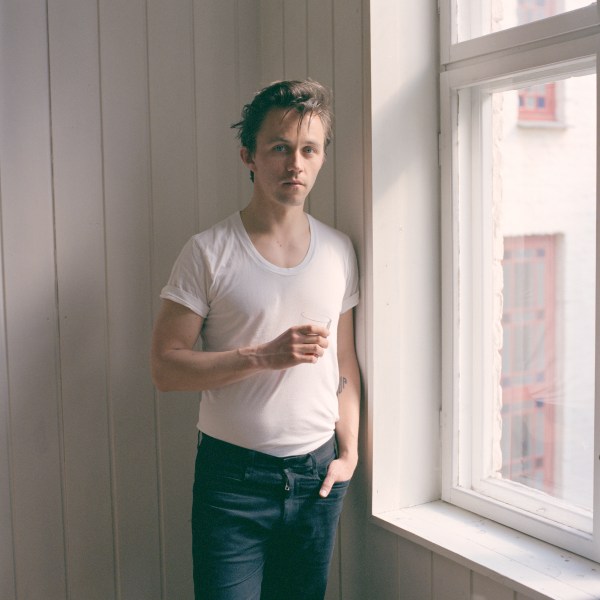 Last September, Sondre Lerche released his latest album, Please, but instead of dedicating the usual year or so of touring to promote the record, after some fall shows, the singer-songwriter then spent most of his time flying back and forth from his longtime home in Brooklyn and his native Norway. Among other projects, he had to film the Norwegian edition of The Voice, for which he is a mentor. Fortunately, for his New York fans, this month, Lerche plays the Music Hall of Williamsburg, an appearance that includes his friend and fellow artist, Delicate Steve.
Please was called Lerche's "divorce album," simply because it followed the disillusion of his seven-year marriage. It's no mournful tome of heartache and bitterness, though, and he's followed that sprightly pop set with an EP, Despite the Night, a dance mode number bearing Lerche's trademark Cole Porter-inflection. The EP includes five remixes of the title song. The Observer caught up with Lerche in Oslo, where the energetic 32-year-old advised his next shows won't require a seat: "We want to take it in a dance-party direction," he says. "I want to dance."
[youtube https://www.youtube.com/watch?v=hkyUKXdFw_E&w=560&h=315]
How does being part of a mainstream TV show compare to the indie music world?
It's such a different world. This is the third season I've done, so I know what to do and what I can contribute. I love performing—if I have a stage or a camera in front of me I take full advantage of that and have a lot of fun with it. It's been a great way to entertain people and hopefully motivate young musicians and help them examine their own potential. I've been in the television bubble, which is amusing, but it's not a place for me to live. I have to get back on a stage. For the last six months, I've just been living out of a suitcase going back and forth to Brooklyn, which is exhausting.
Is your stuff in storage?
It feels like it. I keep coming home and my apartment in Williamsburg is dusty. Thankfully, I've had some friends stay there so it doesn't feel too empty. At least someone is going home to it. I really miss my apartment a lot; I miss that feeling of landing somewhere and staying for a while. That's not going to happen til the fall. So I'm just trying to enjoy all these shows. It's wild.
This orchestra of young musicians from Paraguay uses instruments made out of trash from the landfill they basically live on. They've already been featured on 60 Minutes. I got to be their guest and to play in this great big beautiful hall. We had brand new arrangements of some songs from Please and for Despite the Night. It was incredible.
'…With [my last album] Please I grew a pair, as they say … I feel invincible artistically.'
So you're in Oslo today doing TV; yesterday you were playing with The Recycled Orchestra at the International Arts Festival in Bergen. How was that?
These musicians are between 8 and 16 years old, and they create these really beautiful sounds out of these unconventionally made instruments. Sometimes they have this harder, edgier sound, but they manage to get all the warmth and beauty out of it. You get this new layer of sound in an orchestra. It's really beautiful. Despite the Night has six versions on it and here was a seventh version. It was another of those wild moments.
Have you neglected promoting Please?
I'm doing some shows this summer. I had this epiphany making Please. I really wanted to release it and share it and tour it. I'd never felt so happy about releasing a record, but at the same time there were many songs I hadn't completed and some that didn't fit the narrative, and one of them was Despite the Night. I kept working on them on the road and whenever I had a day off. I just recorded a new song that definitely has to be on the next record. This next week I'm recording two new songs in Bergen. Usually after a record I feel exhausted and I don't think I can ever release a record again. This record, I feel, is the best work I've ever done and I don't want to stop. I want to stay in the zone. I need to stay still and follow these trains of thought.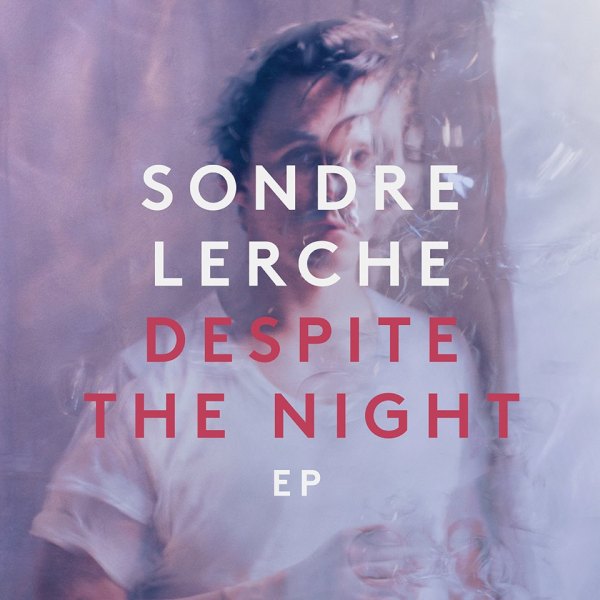 Can you pinpoint where all this energy came from?
I felt that with Please I grew a pair, as they say. I felt it was a whole new gear for me, and a whole new spectrum of emotion. It came out of a bad thing, but there was all this stuff I had to express. I feel invincible artistically. I think the next album could be called Pleasure—go from Please to Pleasure.
It won't be called Thank You?
That's very good, I'll keep that in mind, because that may well be it.
Sondre Lerche performs at the Music Hall of Williamsburg in Brooklyn on Tuesday, June 30.