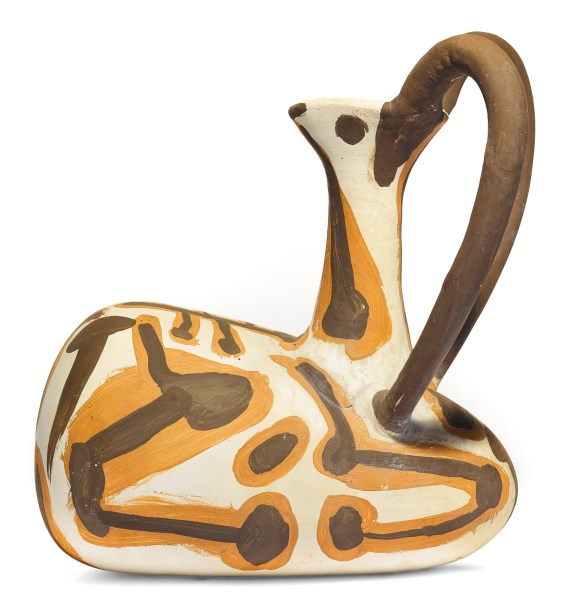 Pablo Picasso's ceramics, long dismissed in the snobby art set as kitschy afterthoughts in the artist's career, are now among the hottest sectors in the art market.
So hot that Sotheby's sold every single piece in its Impressionist and Modern Art day auction in London a rare "white glove" sale last week that boasted a 100 percent sell-through rate. Featuring 126 unique pieces that belonged to the artist's granddaughter Marina Picasso, the ceramics totaled £12.3 million ($19.4 million), more than triple their pre-sale estimate.
The auction of "unique Picasso ceramics was a landmark moment for sales of the artist's work, setting a new benchmark for this medium," said James Mackie, Sotheby's Impressionist & Modern Art specialist in a statement.
"What makes these ceramics so special is that they were modelled by the artist's own hands and are infused with a raw energy. Unlike Picasso's editioned ceramics, each work is truly a one-off and this is why we saw such a fevered demand from collectors," he concluded.
Picasso first worked at Madoura studio in Vallauris, France during the summer of 1946. Pieces in the sale were created between 1947 and the late 1960s, and include hand-painted plates, vases, tiles, figured, and sculptures.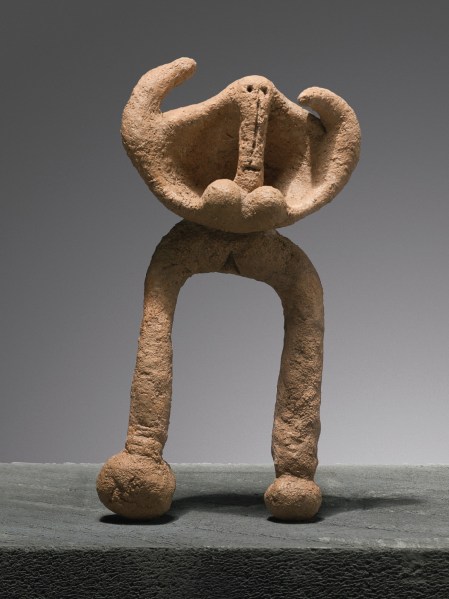 The top lot, a painted ceramic vase shaped like a goat, titled Cabri, sold for $761,159, nearly four times its pre-sale low estimate. Other highlights include a large jug titled Vase positif negatif, which soared above estimate to sell for $407,000, and the unusual modelled ceramic figure Femme, which sold for $403,336.
In April, the Observer's Daniel Grant examined the growing interest in the artist's late works in just the past few years, from the high prices of editioned works to the limited availability of unique pieces (the artist only created about 4,000).