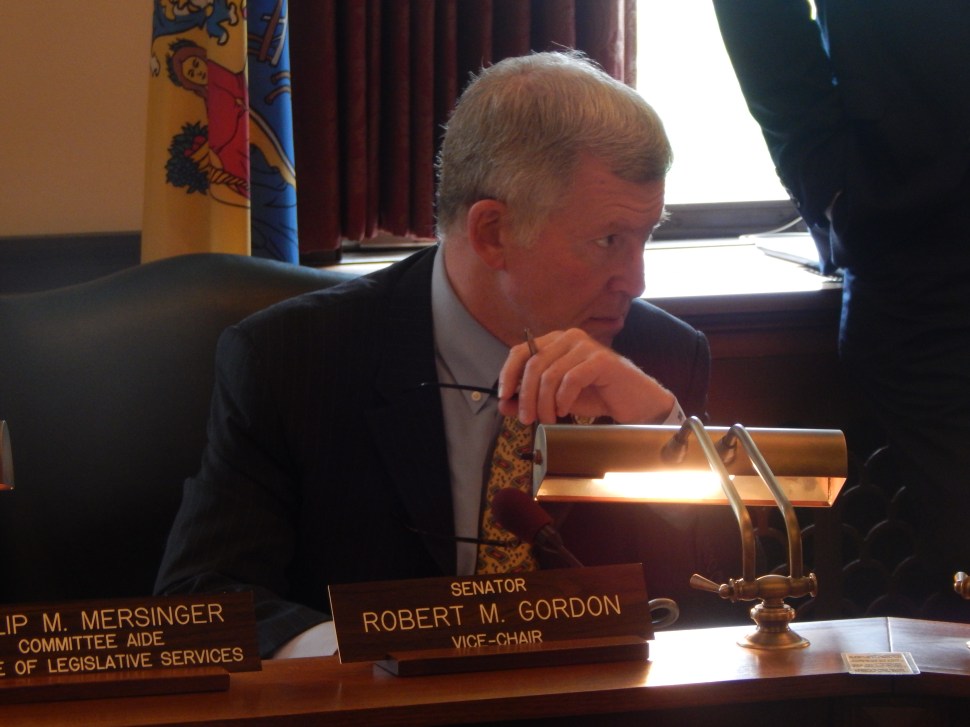 TRENTON – Senate Democrats this afternoon were working to try to find an additional Republican vote to override Gov. Chris Christie's veto of Senate Bill S-2249 sponsored by state Senator Bob Gordon (D-38).
The bill would impose a moratorium on the transfer of an individual with a developmental disability to this State under the Returning Home New Jersey initiative or any similar initiative or program transferring individuals with developmental disabilities from out-of-State placements to new residential placements in this State.
Christie canned the bill arguing the following:
"I am aware that moving a loved one from a familiar setting can often be a difficult process.  At the same time, federal standards governing the treatment, funding, and placement of persons with developmental disabilities have changed.  As a result, it is necessary to modernize New Jersey's guidelines to ensure both the best standards of care, and compliance with applicable federal guidelines and standards for reimbursement.  I agree with the sponsors' intent to provide a pathway for individuals to remain in their current placement, fully funded by State and federal programs."
Speaking on condition of anonymity as the Senate froze, the source told PolitickerNJ that the Senate Majority require one vote to override the governor's veto "and two Republicans have not yet said yes or no." The Republicans are state Senators Gerald Cardinale of Bergen and Joe Kyrillos of Monmouth.
When Sweeney once again alighted on the rostrum after a break, he announced that Gordon had requested that the senate president remove the bill from today's agenda.
Sweeney said he will repost the bill on Monday.