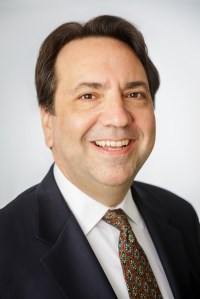 A stay-at-home dad from Washington Heights is the latest candidate to leap into the fray for Congressman Charles Rangel's seat.
Mike Gallagher, 50, declared his candidacy this week, even though he'll be a political neophyte challenging the area's best-known elected officials.
"I believe the community here is underserved on a certain level," Mr. Gallagher, a Democrat, told the Observer. "We've gotten sclerotic in our political leadership."
Mr. Gallagher, a Queens native, attended high school in New Jersey and later Harvard University. After briefly working on campaigns for the former New Jersey Senator Frank Lautenberg and Congressman Frank Pallone, he served as a systems analyst and network manager for a variety of companies before deciding in 2003 to raise his four children at home while his wife, a publisher, continued to work.
He said he has not been actively involved in the upper Manhattan political scene which, along with his low name recognition, will be a severe disadvantage in 2016. Mr. Rangel, who was first elected in 1970, said he will retire next year, opening up the field in the Manhattan and Bronx-based seat for the first time in more than a half century.
Former Assemblyman Adam Clayton Powell IV, Assemblyman Robert Rodriguez and State Senator Adriano Espaillat, who ran unsuccessfully in 2012 and 2014, are planning bids next year. Assemblyman Keith Wright, believed to be a favorite of Mr. Rangel's, is also exploring a bid.
But Mr. Gallagher has already thrown a monkey wrench in Mr. Wright's plans. He bought the domain name keithwrightforcongress.com (it redirects to Mr. Gallagher's campaign website) in an attempt to gain an early advantage over a potential rival.
Mr. Gallagher said the Wright campaign was "very irritated."
On the policy side, Mr. Gallagher supports granting Puerto Rico official statehood and raising the minimum wage. He wants to find ways to bring more federal funding to the district, no easy task with Democrats mired in the House minority. He'd also like to make it financially easier for more parents to choose to stay home with their children.
The district is majority Latino and Mr. Gallagher, who is white, doesn't speak Spanish. He will also need to figure out how to raise enough cash to keep up with his bigger-name rivals.
"It's going to be an issue. I went to Harvard; I have some connections with people in finance," he said, explaining his fundraising challenges. "Unfortunately, the truth is money predominates. With a whole year ahead of me, I think I can raise enough money to run a competitive race."